Records Requests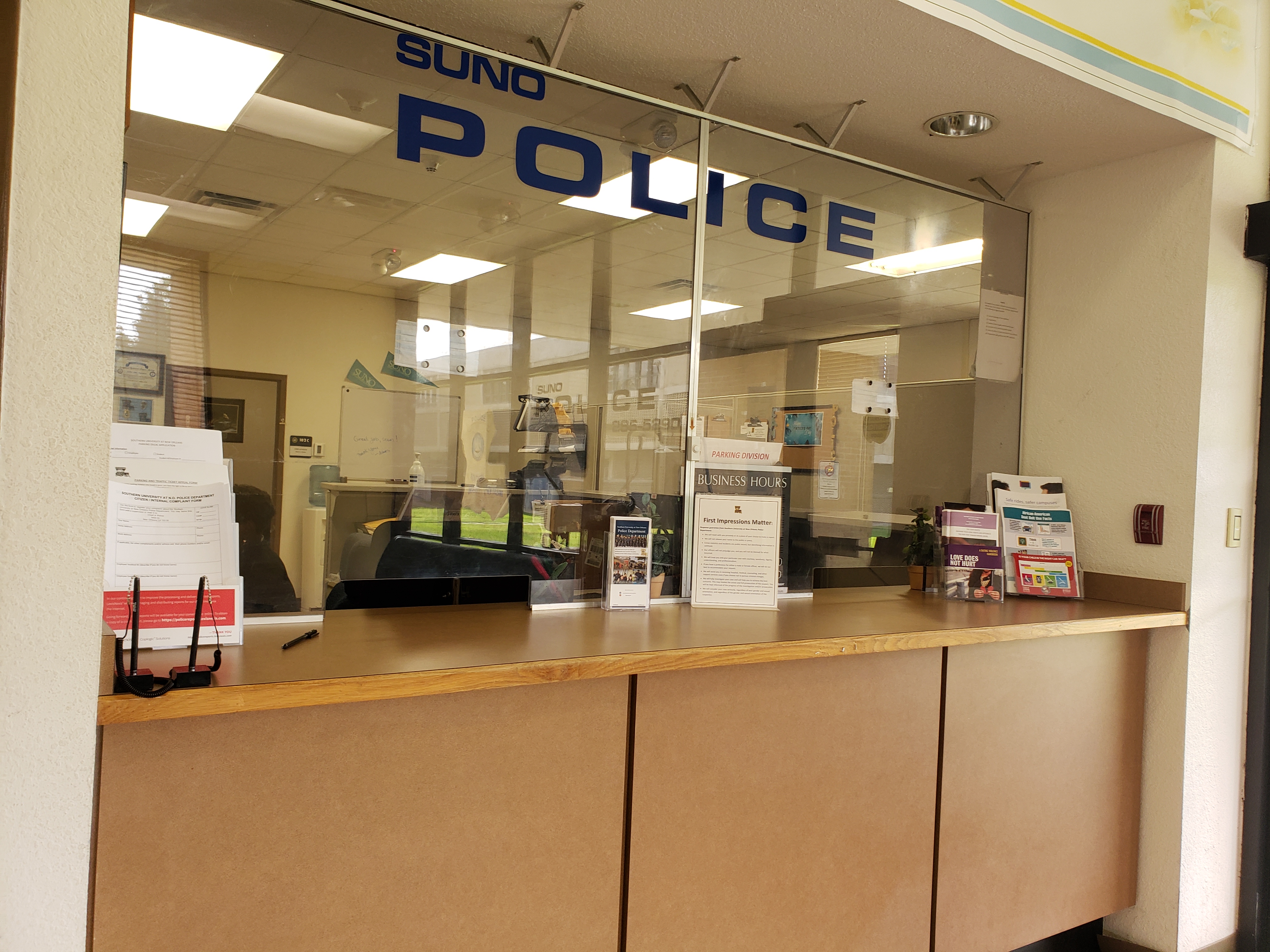 CRASH REPORTS

You may obtain a copy of a Southern University at New Orleans Police Crash Report by using the LexisNexis Online Crash Report Purchase System link below. Customers using the online system receive their report(s) immediately if the report is available for purchase. If the report is not available LexisNexis will perform daily searches for and notify you by email when the report is available. There is a minimal surcharge for using this system.
---
Police
reports must be requested in writin
g
.
Law Enforcement Agencies: Fax a request on your department letterhead to (504) 284-5476. Requests will be processed within 3-5 business days. No fee required.
Personal Requests: Complete the application found below. You may also pick up and submit an application directly from our office during normal business hours (M-F 8 am-4 pm) at the Maintenance Building. Please allow 3-5 days for the SUNO Police Department to process your request.
Attorneys and Insurance Companies: Submit your request on your company letterhead with a self-addressed envelope. Please allow 10 days for the SUNO Police Department to process your request.
You will be notified when your report is ready for pickup. In order to receive the report, you must be a party involved in the report, or a legal representative of an involved party, as attested to by signature made at the time of pickup. Report information will not be released unless the requester establishes both "right to know" and "need to know."
Note that you might not need the report. Insurance companies, et. al., usually only need the case number. If they want the report, they will need to order it themselves.
Please use the address listed below when mailing your request.


SUNO Police Department
Attn: Records Unit
6400 Press Dr.
New Orleans, Louisiana 70126


There is a $20.00 fee for Motor Vehicle Accident Reports and a $25.00 fee for Incident Reports. Fees must be paid to the Comptroller's Office. Pre-payment of fees is required prior to processing report requests. The fee may be waived if the requester is listed as Victim or is an agent of the University and requires the report for administrative purposes.
Reports are distributed to the following individuals in accordance with the Louisiana Public Records Act, La. R.S. 44:1-41, and Article XII, Section 3 of the Louisiana Constitution.


CRIMINAL CASES
Victim(s) of a crime may obtain a copy of their police report unless one or more of the following conditions exists: (1) a suspect has been identified, (2) there is an active investigation, or (3) if the case has been submitted to the county district attorney's office.


NON-CRIMINAL CASES
Any member of the public may request a non-criminal police report, but the police department is not obligated to provide a copy. Requests are approved on a case-by-case basis at the discretion of the Chief of Police.

For more information, please call the SUNO Police Department's Records Unit at (504) 286-5291.