E-Learning

The mission of the E-Learning Department is to help students with educational opportunities outside the traditional classroom in an anytime, anywhere environment that meets SUNO's high-quality standards and commitment.
---

Administrative Office
Lake Campus
6895 Press Drive
New Orleans, LA. 70126
504.286.5166
Fax: 504.284.5163


Hours
Monday – Friday
8 a.m. – 5 p.m.
---

SmarterMeasure
SmarterMeasure is an assessment that measures learner readiness. SmarterMeasure is an indicator of the degree to which distance learning and/or learning in a technology rich environment will be a good fit for you. It will help you prepare to be successful as a student. You are not penalized for guessing on SmarterMeasure, so please enter an answer for each question on the assessment. Upon completion of SmarterMeasure, you will receive a score report which will not only help you understand your strengths and opportunities for improvement but will also provide resources to help you succeed. Remember, this assessment is strictly for your benefit. Take the time to rate yourself honestly. CLICK HERE to take the assessment.
For first-time users choose username: suno_ungrad
password: knights
---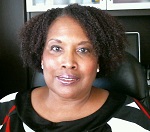 Sheila Wood
Director
Email: swood@suno.edu
Phone: 504-286-5368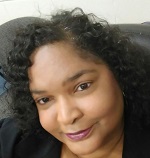 Cindy Venable
Learning Management
System Administrator
Email: cvenable@suno.edu
Phone: 504-286-5166