Office of the Vice Chancellor of Academic Affairs
Welcome to Southern University at New Orleans (SUNO) Office of Academic Affairs.
Academic Affairs oversees all academic programs, the registrar's office, the University College, the Leonard S. Washington Memorial Library, the TRIO Student Support Services Program, and the Southern University at New Orleans Museum of Arts (SUNOMA).
---
SUNO offers twenty-three-degree programs including seventeen undergraduate degrees and eight graduate degrees.
We offer nine fully online degree programs and three accelerated online programs.
About the Vice Chancellor for Academic Affairs
Dr. Gregory Ford is a native of Grambling, Louisiana. He received his B.S. degree in Biology from Grambling State University and his Ph.D. degree from Meharry Medical College in Biomedical Sciences. Dr. Ford completed a postdoctoral fellowship through the American Psychological Society at the Morehouse School of Medicine. Dr. Ford served as the Dean of the College of Arts & Sciences at Fort Valley State University and Dean of the Division of Natural Sciences and Physical Education at Georgia Highlands College, and as an Assistant Professor of Biology at Morehouse College.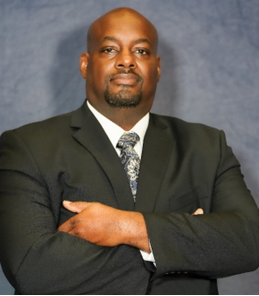 Gregory D. Ford, Ph.D.
Vice Chancellor for Academic Affairs
Dr. Ford is a servant-leader who focus is on student success and faculty development. Dr. Ford previously served as a representative to the Bipartisan Congressional Historically Black College and Universities (HBCU) Caucus. The caucus works to promote and protect the interests of HBCUs by creating a national dialogue and educating members of congress and their staff about the issues impacting HBCUs.
Dr. Ford along with his brother, Dr. Byron Ford are the founders of Brain-Gen Biotech and NuereCure, two biotechnology start-up companies that hold over ten patents using the compound, Neuregulin-1, to treat patients that experience a stroke and other similar conditions. Dr. Ford is also a member of the Omega Psi Phi Fraternity, Incorporated.
---