SUNO Museum of Art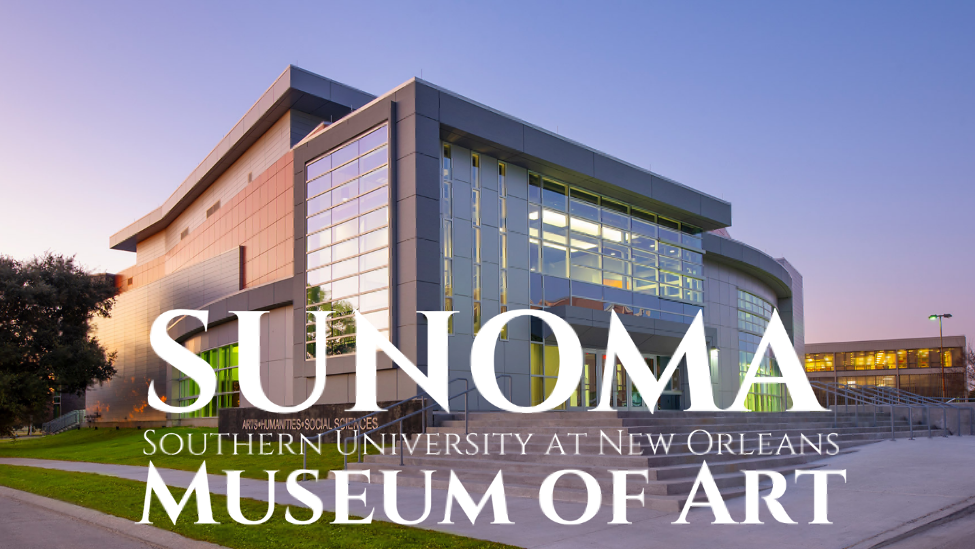 Welcome to the Southern University at New Orleans Museum of Art
Pushing the limits to explore the past and future of our art legacy.
---
A New Era of Art & History
The Southern University at New Orleans Museum of Art (SUNOMA) is the cultural extension of Southern University at New Orleans. SUNOMA was developed as a cultural, research, and teaching resource space that identifies, collects, preserves, and disseminates information about African heritage and the African American experience.
SUNOMA provides opportunities to experience dynamic exhibitions, programs, lectures, and more. We also have opportunities for fellowships, internships, and volunteers.
SUNOMA seeks to establish relationships with interdepartmental, regional, national, and international communities to provide access and opportunities to art.
---
SUNOMA's Mission
The mission of SUNOMA is to celebrate the artistic legacy of African and African American descendant people through collecting, preserving, and interpreting their art, culture, and artifacts.
In alignment with the university mission, SUNOMA seeks to engage with the community and other stakeholders to address pressing social, cultural, and environmental issues in our university, community, and society using a contemporary museological framework and ethics.
---
SUNOMA's Logo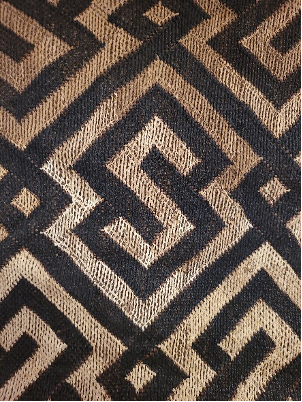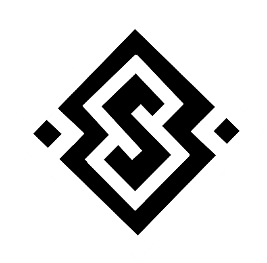 SUNOMA's logo is inspired by a Prestige Panel, a textile produced by Kuba artists in the central Democratic Republic of the Congo. Known as a prestige panel, this textile is crafted by both men and women, with men weaving the textile from raffia and bark fiber and women embroidering and painting the textile with designs and motifs that carry special names for the owner. Prestige panels were worn on ceremonial occasions, used as a form of currency, and displayed as symbols of wealth and status.
Dr. Ngoloshang Morgan Mbecky, Prince of the Kuba Kingdom, donated this item to Southern University at New Orleans.
---
Galleries and Collections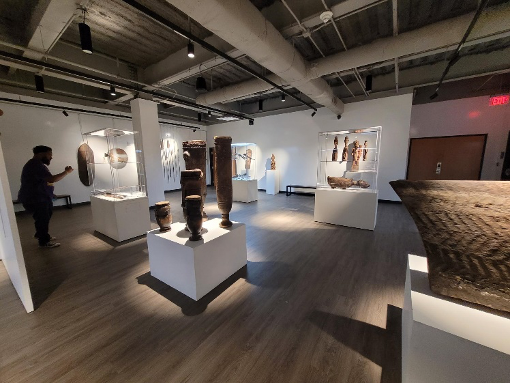 Spanning over 15,000 square feet, our SUNOMA comprises four distinct galleries, each thoughtfully curated to showcase diverse artistic treasures. These galleries serve as windows into regional, national, and international art worlds, offering a captivating journey through various cultures and perspectives.
SUNOMA art collections are displayed in partnership with the Master of Arts in Museum Studies, Center for African and African American Studies, and the Leonard S. Washington Memorial Library. The collections include various mixed media, artwork, and artifacts from over 40 African people groups.
Among the captivating exhibits, you'll discover a collection of over 2,500 pieces of traditional African artifacts from over 30 countries in West, Central, East, and Southern Africa. Artifacts from the Democratic Republic of the Congo form the largest and most integral part of the university's permanent collection. These artifacts provide a fascinating glimpse into the rich cultural heritage of these regions, allowing visitors to explore and appreciate the artistic legacies that have shaped their histories.
Step into our galleries and immerse yourself in a tapestry of creativity where art's past, present, and future converge to create an unforgettable experience.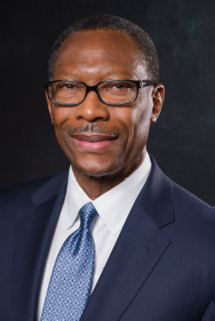 "We are so proud to have a state-of-the-art museum to feature our African art collection, considered one of the most influential collections among universities. The museum is an essential resource and research center for our students, the City of New Orleans, and beyond."
Dr. James H. Ammons, Jr.
Chancellor

For more information about our projects, programs, and artifacts, follow us on social media!
Instagram: @SUNOmuseumofart
Facebook: SUNOmuseumofart
Twitter: @SUNOmuseumofart
Email: SUNOMA@suno.edu