Enrollment Management and Student Success
Welcome SUNO students—Undergrads, Grads, Online, International first year students and Transfer students! Now is the right time to be a Knight; and there are so many reasons why!
---
Founded in 1956, the fully accredited Southern University at New Orleans (SUNO) was founded as a branch unit of Southern University and Agricultural & Mechanical College in Baton Rouge (SUBR). You can take pride in attending New Orleans' only public HBCU (historically black colleges and universities) and one of the top producers of African-American graduates, according to Diverse: Issues in Higher Education magazine.
SUNO continues to grow, striving to become better each year. This fall's enrollment includes a little over 2,000 students on campus. In addition to 20 academic programs for both graduate and undergraduate students, our recruitment has expanded to include international students, a new Nursing Program, free books being offered during summer and fall 2022 and spring 2023, lucrative financial aid and scholarship opportunities, and the continued growth of the SUNO Honoree Program and Living Learning Communities in our residence life program.
Our campus housing is some of the newest in the New Orleans area. Of course, all students must be vaccinated against COVID-19 before being admitted or allowed to live in student housing, but some restrictions have been lifted. We continue to monitor the pandemic situation and update the University Community as needed. Complete information can be found on our website.
Finally, you will be thrilled to know Athletics is back, starting with a full schedule of men's and women's basketball this year, with more sports to be added in time! This spring SUNO was approved by the National Association of Intercollegiate Athletics (NAIA) to join the Gulf Coast Athletic Conference. Be assured, a full Intramural Sports Program will always be offered to give on campus students the opportunity to participate in a variety of intramural sports activities. We also offer SUNO eSports on Facebook for ALL of our students. Check it out!
The foundation has been laid and opportunities await all of you to achieve an outstanding academic year. I encourage you to thoroughly browse and regularly check the SUNO website at suno.edu for the latest guidance, answers to common questions and a full list of resources and amenities.
So, let's make this our best year yet! Get ready to work toward your goals and reap the rewards. Go Knights!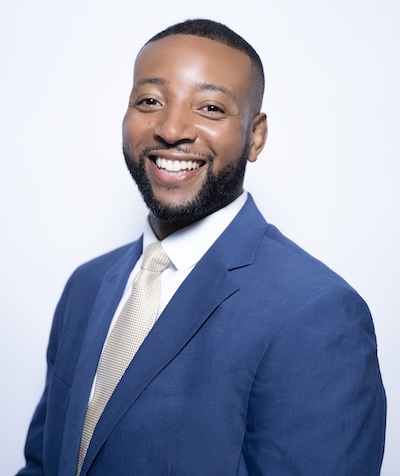 Dr. Zackeus Johnson
Vice-Chancellor, Enrollment Management and Student Success