Student Development Center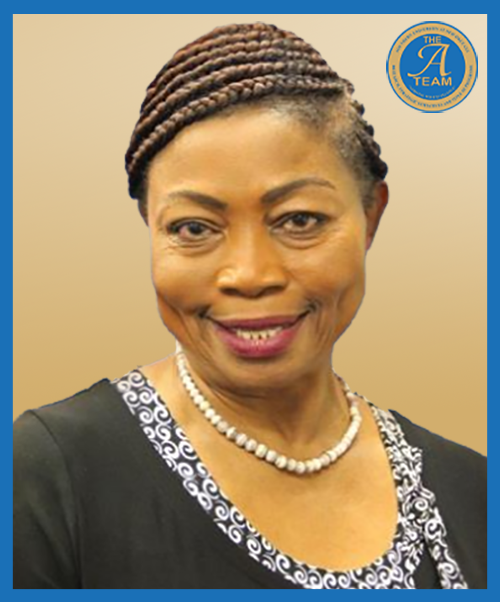 Dr. Josephine Okoronkwo
Director

The goal of the Student Development Center (SDC) is to equip students with the necessary tools to complement classroom learning with outside classroom experience; provide engaging educational experiences that help students achieve academic success and maintain a sense of wellness, and embrace growth and development beyond their years at SUNO.

The SDC facilitates the holistic development of the modern-day student regardless of the student's subgroup, age, race/ethnicity, gender, sexual orientation identity, socioeconomic status and/or cultural background. SDC works with every student in Shaping Lives, Developing minds, and Creating wellness. Our stakeholders are our students. Simply put, the growth and development of the entire student body are at the core of the SDC's function.
The SDC provides intentionally designed, multifaceted services in a safe and conducive environment that facilitates growth, wellness and development of the entire student body. The four operational components of SDC are:
Counseling and Psychological Services (CAPS)
We recognize the importance of trust in a counseling relationship and stresses the divergent methods of understanding the subjective world of students using the wellness model. Individual and group counseling services are provided to students. In addition to helping students stabilize their presenting problem situation, this component guides students to achieve satisfactory academic progress.
Community Service Learning (CSL)
Emphasizing meaningful volunteer services that impact positively on students, CSL assists students with completing the mandatory 60 hours of community service prior to graduation.
International Student Services (ISS)
Assisting Southern University at New Orleans' international community from approximately 15 countries, ISS is a regulatory compliance component that focuses on F-1/F-2 Student visa status relative to Immigration and Customs Enforcement.
Consultation/Outreach/Special Services (COSS)
The component consists of "bridging the gap projects," which include workshop series, the Counselors-on-Call project, classroom presentations, and consultations to campus student organizations, departments, faculty and staff.
---
The Center is staffed by a director, who also serves as a counselor, a full-time counselor, a service learning coordinator, a licensed part-time psychologist and an administrative assistant.
Office hours are from 8 a.m. to 5 p.m., Monday through Friday. Students requiring assistance beyond these hours should call for an appointment.