Intramural Sports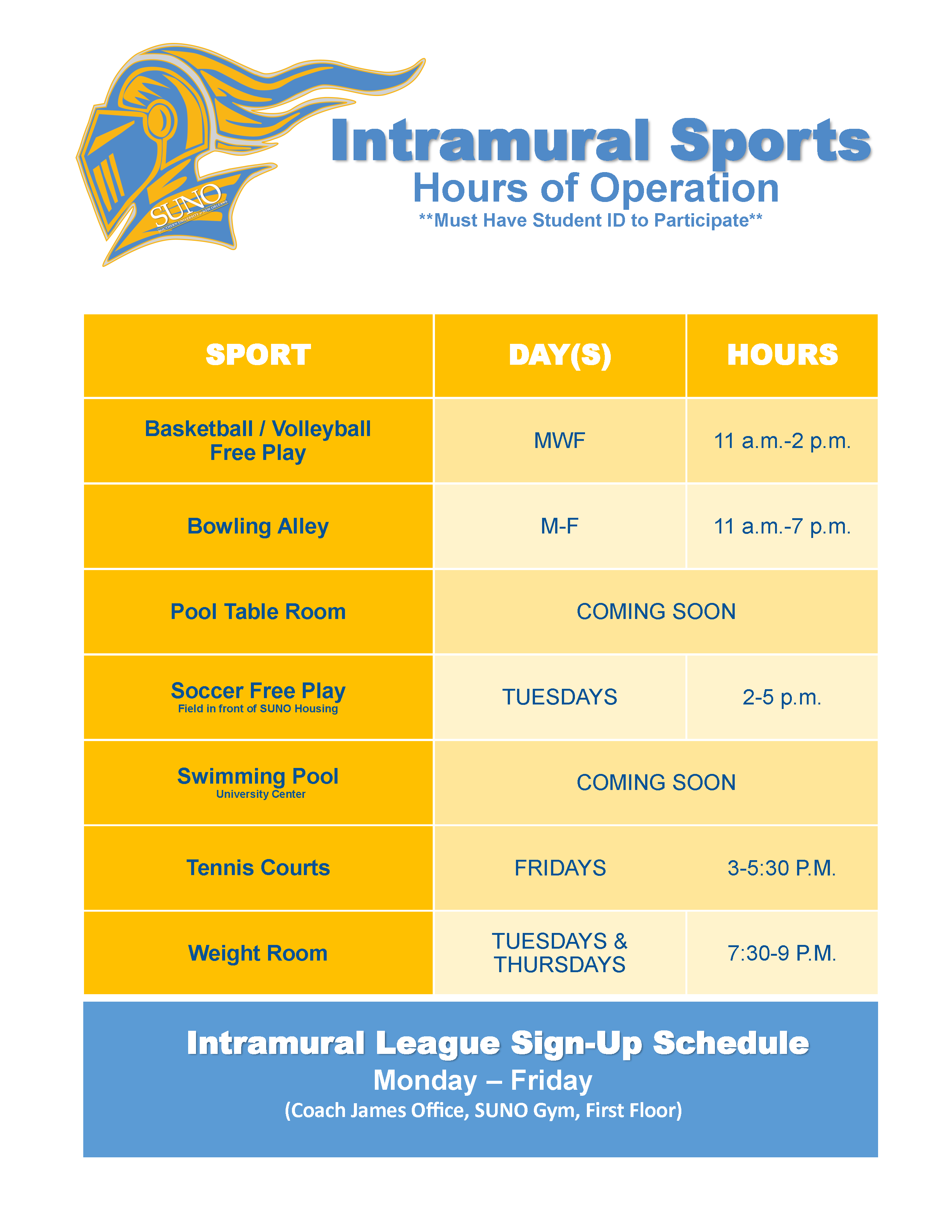 The Intramural Sports Program offers students the opportunity to participate in a variety of intramural sports activities.
These activities are designed to provide constructive use of leisure time, enrich collegiate extracurricular experiences, and develop team and individual growth skills. The Intramural Sports Program includes men's flag football and basketball; women's volleyball, basketball, and softball; and co-recreational volleyball and aerobics programs.
In addition to regularly scheduled games in the University of New Orleans and open league tournaments, teams are entered in the Louisiana Collegiate Intramural-Recreational Sports Association (LCIRSA) State Championship Tournaments each year. Over the years, the men's flag football and basketball, as well as the women's volleyball teams, have won eight national and state championships combined.
The program is governed by the rules and regulations of the National Intramural-Recreational Sports Associations (NIRSA) and the LCIRSA of which SUNO Intramurals Sports Program is a fully accredited member.
Funding for the program is generated from student assessed fees which are included in each student's tuition at the time of enrollment. Thus, students who are enrolled in the University are eligible to participate. Students interested in participating should contact the Intramural Sports Program office to register for the sports program(s) of their choice.
Location: Health & Physical Education Building
Athletics Department
1st Floor
504-286-5522