Library & Resources

If your class is scheduled in the Library, students and faculty may enter 15 minutes before the class time unless the director has approved other arrangements.
Please make an appointment for general library use, Archives, Reference/Research, and materials checkout (including laptops).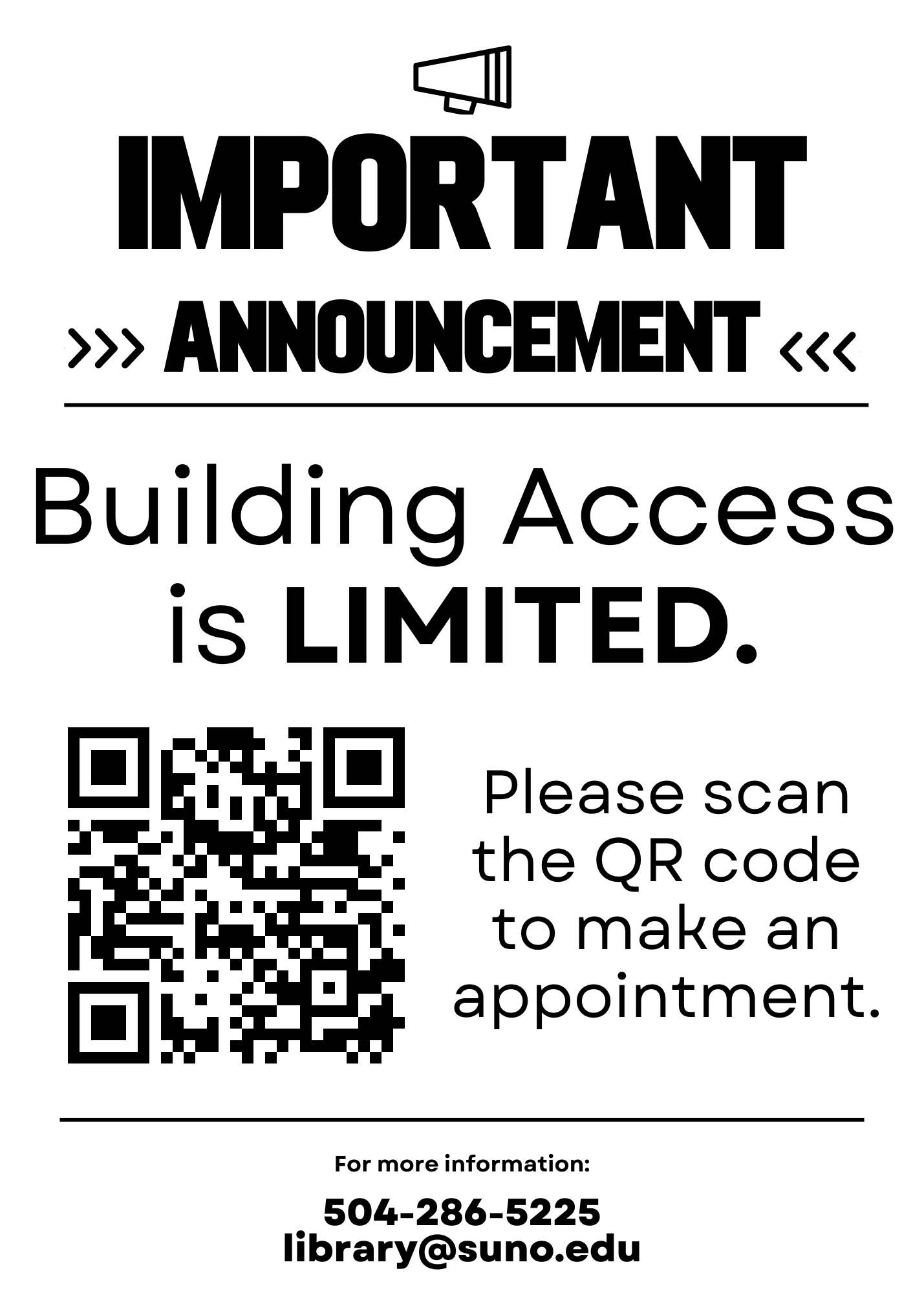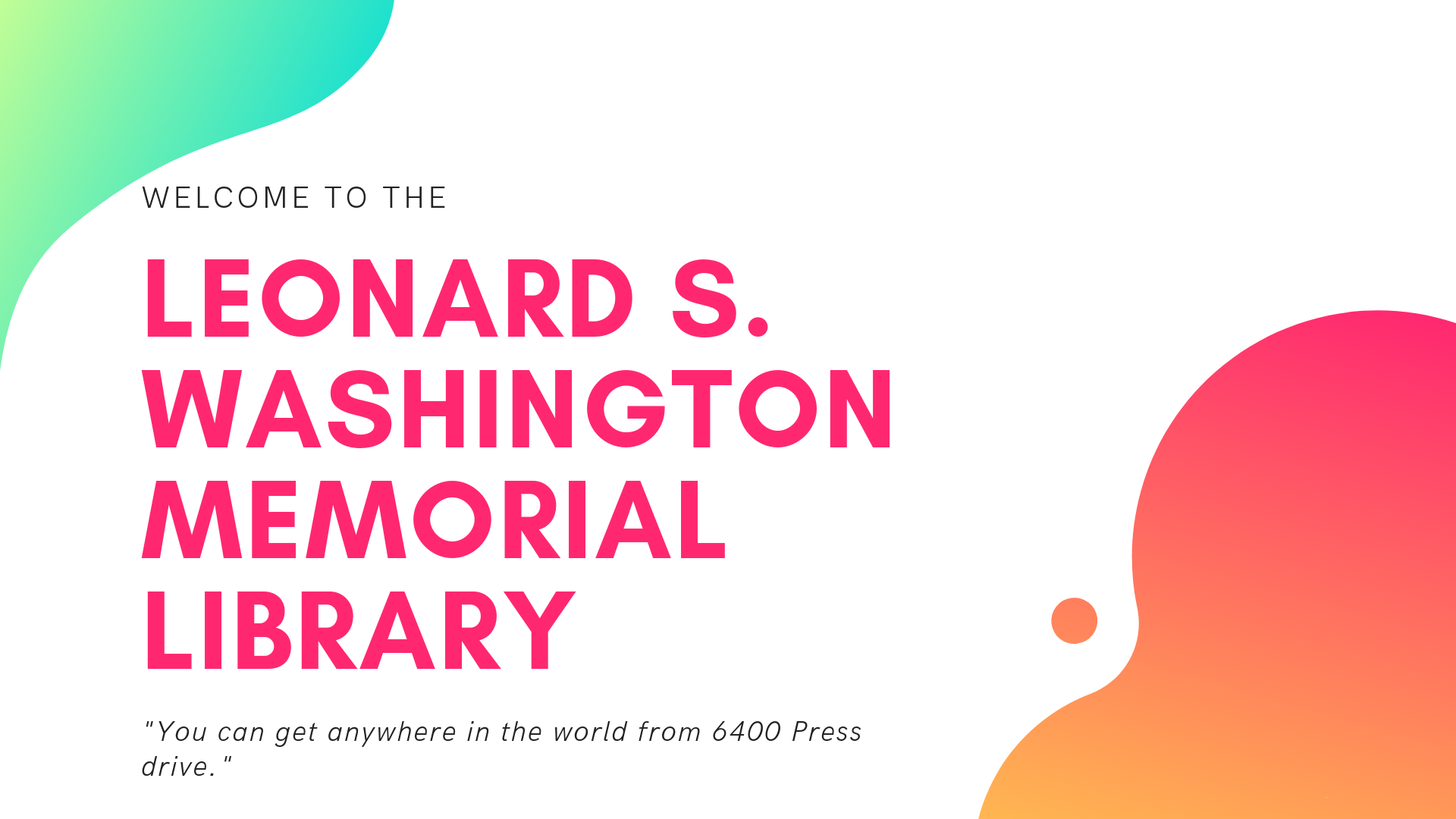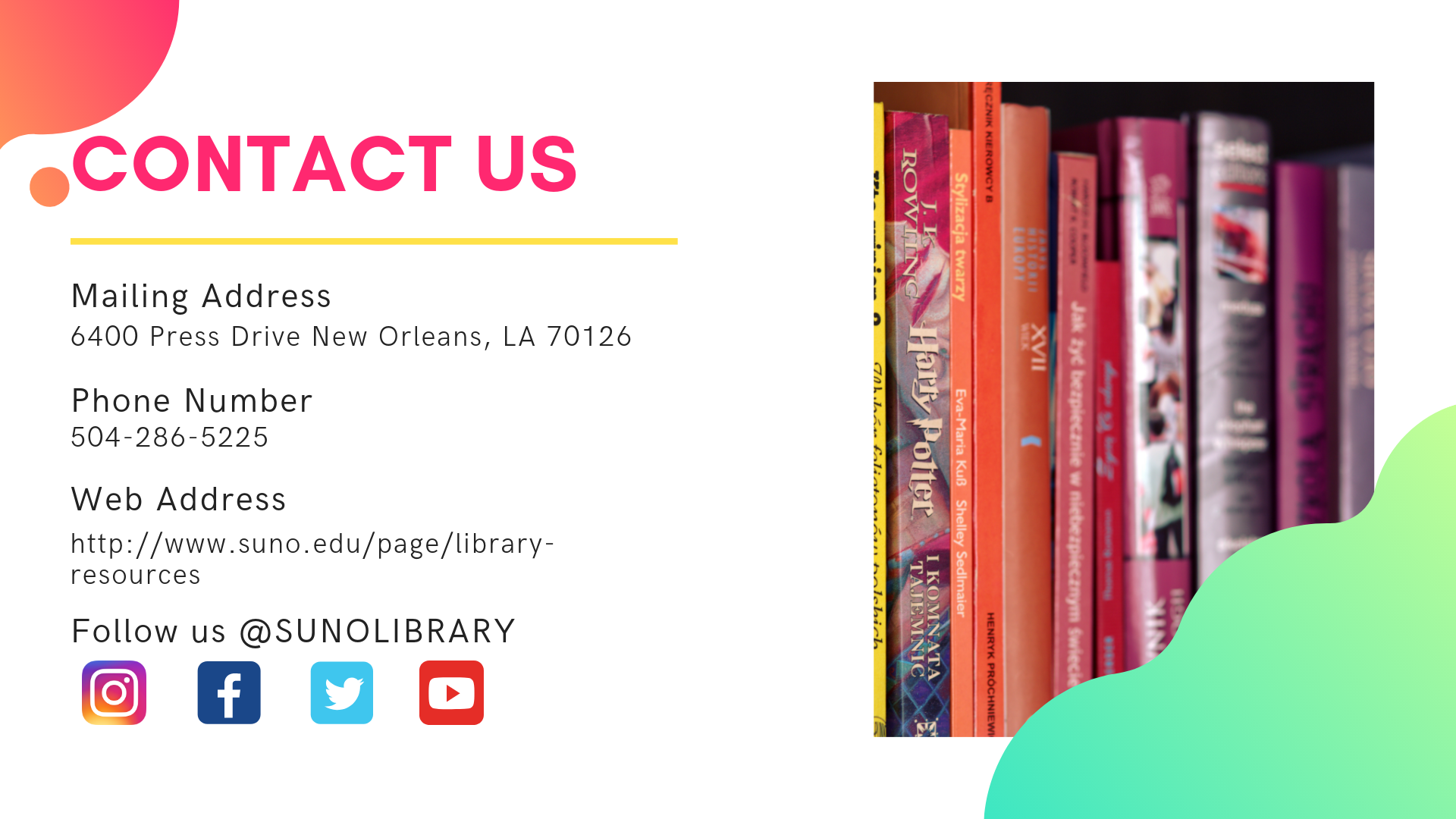 ---
LIBRARY HOURS (Spring 2023)

Monday-Wednesday:
7:30 am – 7:30 pm
Thursday and Friday:
7:30 am – 4:00 pm
Saturday and Sunday
---
Mission Statement
The mission of the Leonard S. Washington Memorial Library is to preserve, house, service and continually enhance a collection of materials and offer access to electronic resources for the curricular, research, reference, recreational, and distance learning needs and interests of students, faculty, and staff of Southern University at New Orleans, of the local and wider communities.
---