Library & Resources

Please fill out this form to schedule an appointment for library service.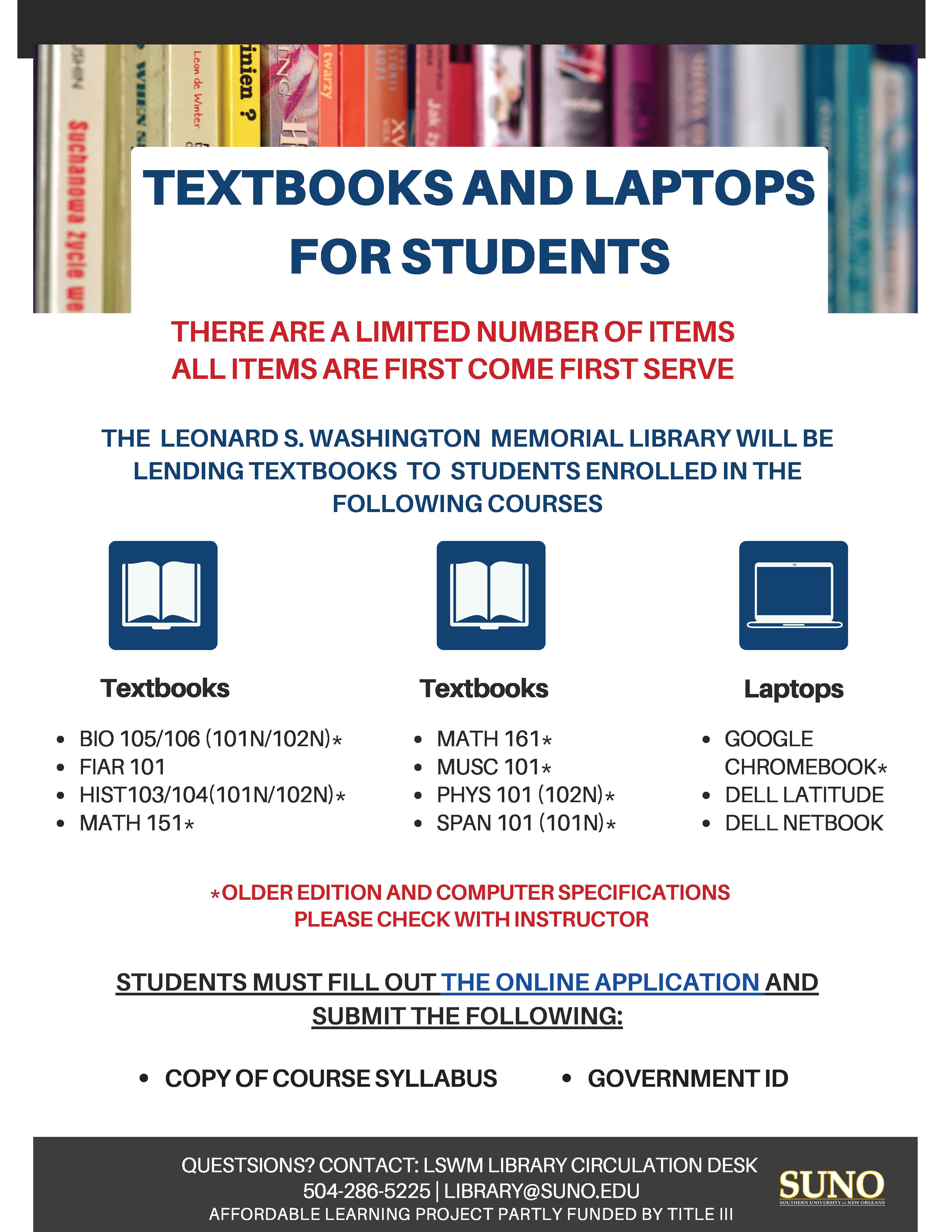 SUNO library is dedicated to providing the best resources for all students, faculty, and staff. Please take a moment to fill out our survey. Your feedback is important to us and will help us tailor our services to meet your needs. Thank you.
---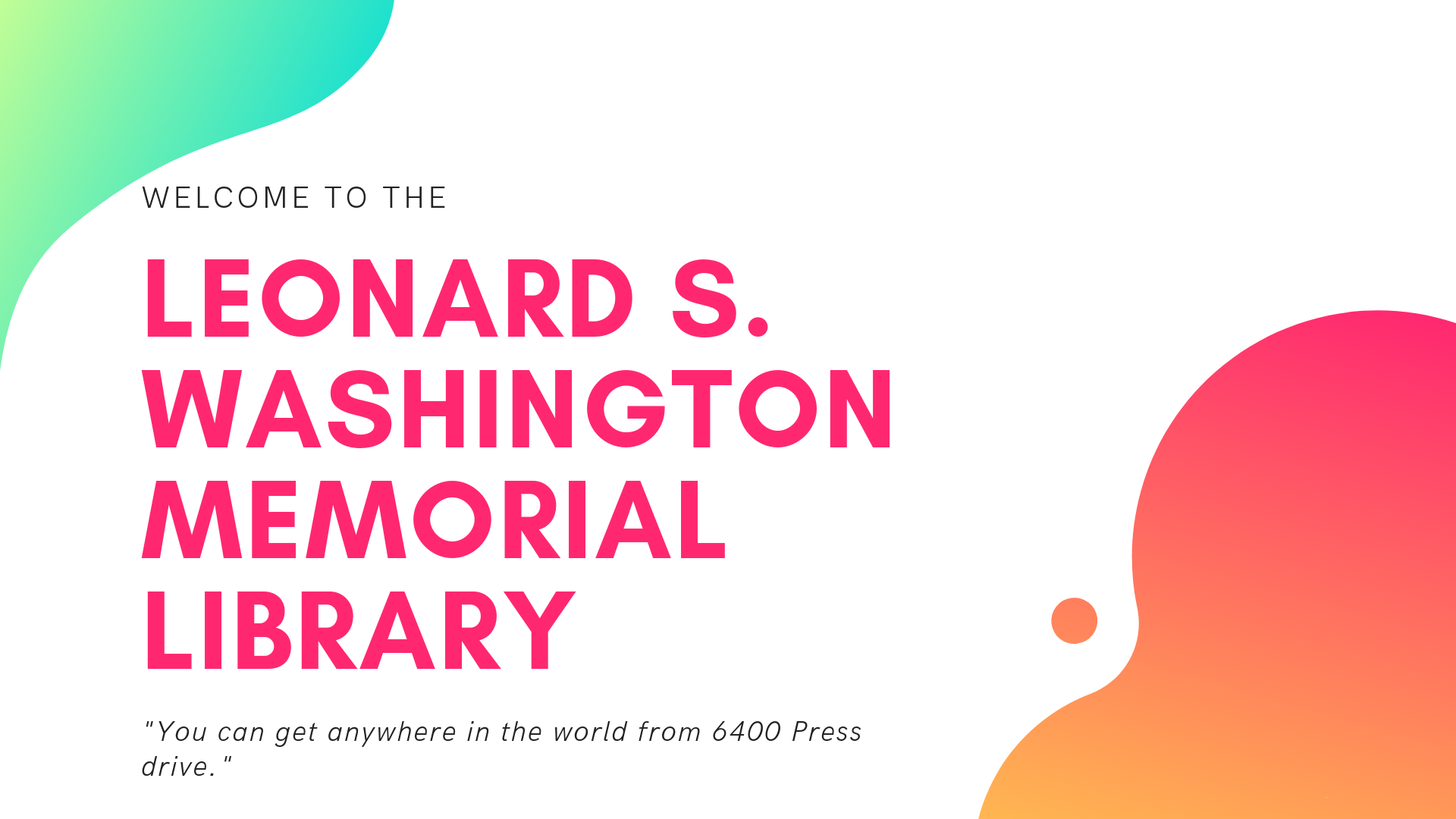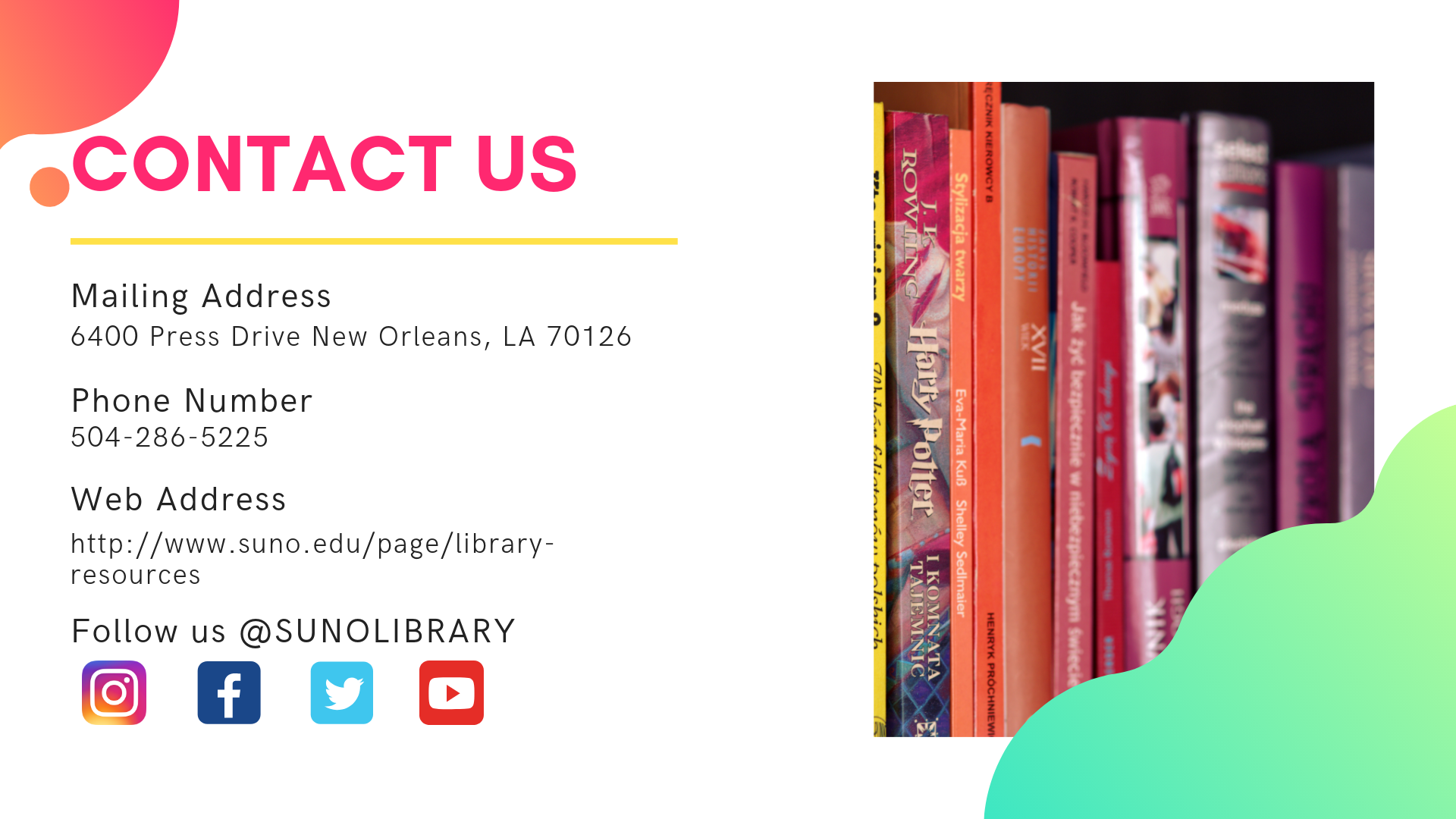 ---
LIBRARY HOURS (SPRING 2022)
Access to the building is restricted.
Please schedule an appointment to access the building.


PHYSICAL HOURS

Monday-Wednesday:
9:00 am – 6:30 pm


Thursday:
9:00 am – 5:00 pm
Friday:
9:00 am – 2:00 pm


Saturday
by appointment only


Sunday:
closed
VIRTUAL HOURS via Chat

Monday-Thursday:
8:00 am – 8:00 pm


Friday:
8:00 am – 5:00 pm

---
Mission Statement
The mission of the Leonard S. Washington Memorial Library is to preserve, house, service and continually enhance a collection of materials and offer access to electronic resources for the curricular, research, reference, recreational, and distance learning needs and interests of students, faculty, and staff of Southern University at New Orleans, of the local and wider communities.
---