Visit SUNOMA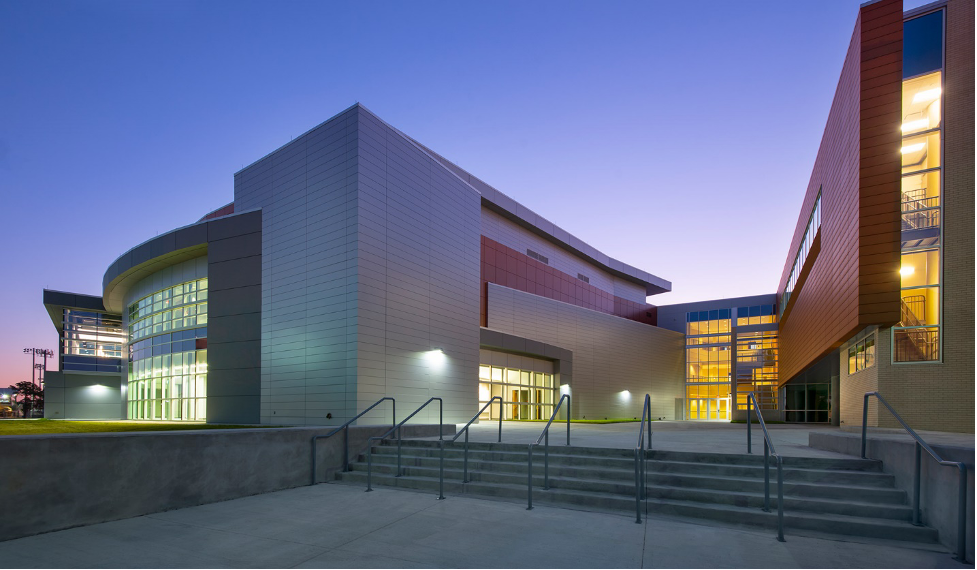 Hours
Museum Hours of Operations (Subject to Change)
Monday: Closed
Tuesday: 10 AM - 4 PM
Wednesday: 10 AM - 4 PM
Thursday: 10 AM - 4 PM
Friday: 10 AM - 4 PM
Saturday: By Appointment
Sunday: Closed
Hours are subject to change. SUNOMA observes official University closures.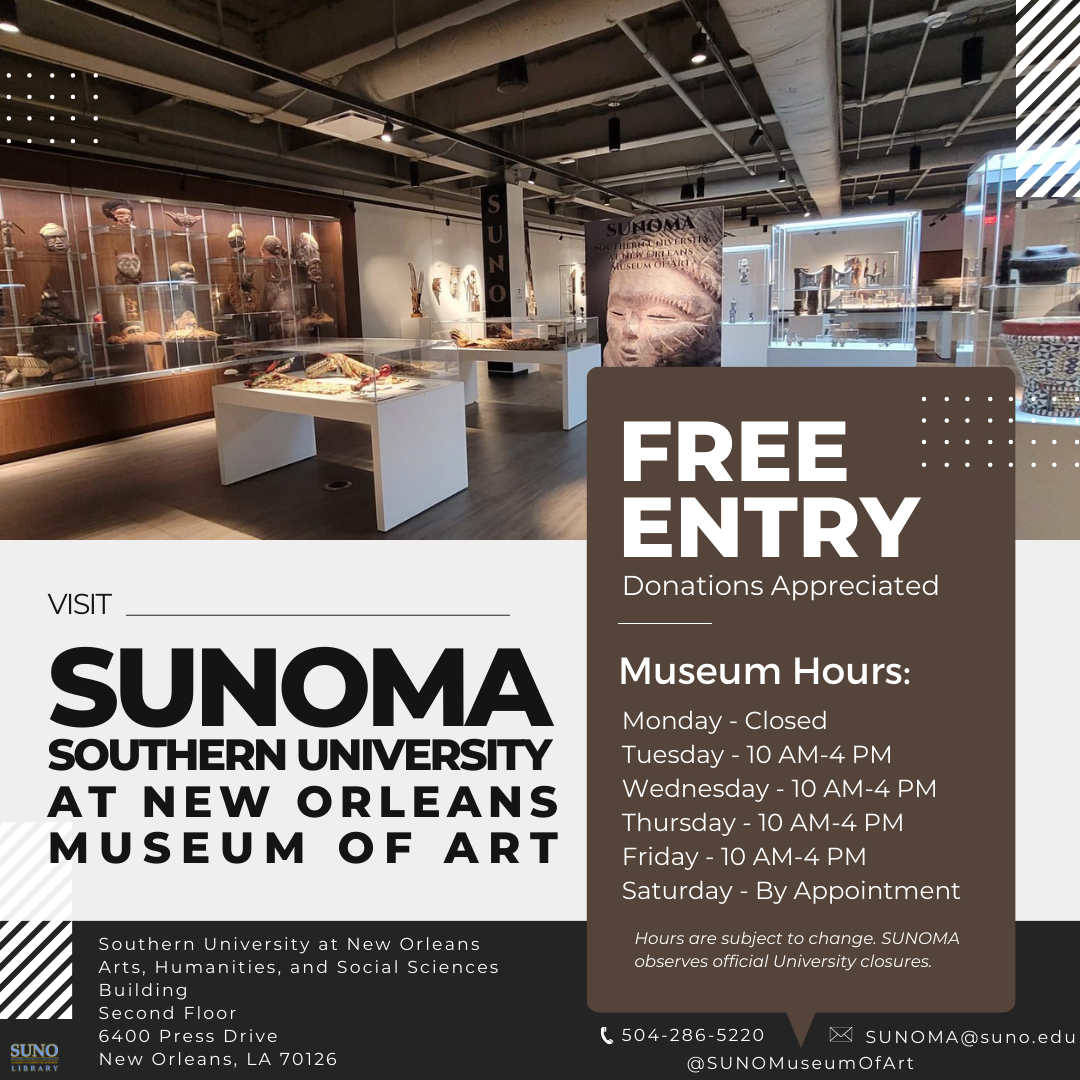 Parking and Directions
The SUNOMA is located on the second floor of the Arts, Humanities, and Social Sciences building on SUNO's campus along Press Drive.
Free parking is available along Press Drive and the fence on Campus Drive at the back of SUNO's campus.
Download the campus map for more information.
https://www.suno.edu/page/maps-and-directions
The museum's mailing address is 6400 Press Drive, New Orleans, Louisiana 70113.
Southern University at New Orleans Museum of Art
Arts, Humanities, and Social Sciences Building
Room 201
6400 Press Drive
New Orleans, LA 70113 USA
Accessibility
SUNOMA is committed to equal access and inclusivity for our patrons with disabilities and is fully wheelchair-accessible. If you require further ADA accommodations to enjoy your visit, please contact Erika Witt by email at ewitt@suno.edu.
Museum Admission: Free
Admission to SUNOMA is free to the public; donations are encouraged to help support SUNOMA's collections, exhibitions, and programming.
Diversity & Inclusion
SUNOMA is dedicated to providing a welcoming experience for all visitors, students, faculty, staff, volunteers, learners, and community members. We respect, celebrate, and honor all people and the unique perspective they bring to our institution.
Land and Labor Acknowledgment:
The Southern University at New Orleans Museum of Art (SUNOMA) acknowledges that we are situated on the ancestral lands of indigenous peoples who have stewarded this land for generations. We recognize the historic and ongoing contributions of the Houma, Choctaw, and other Indigenous nations to the land on which our museum stands.
Furthermore, we acknowledge the labor and resilience of enslaved Africans and their descendants who were forcibly brought to this region. Their enduring strength and cultural contributions have shaped the history and fabric of this community.
In the spirit of reconciliation and respect, we honor the diverse histories, cultures, and traditions that have shaped this place. We are committed to engaging in ongoing dialogues, meaningful collaborations, and educational initiatives that center the voices and experiences of Indigenous peoples, African and African American descendant communities, and all those who have contributed to the vibrant tapestry of our region.
By acknowledging the land we stand on and the labor that has shaped it, we strive to create a more just and inclusive future that recognizes the resilience, dignity, and interconnectedness of all people and their histories.