Accreditation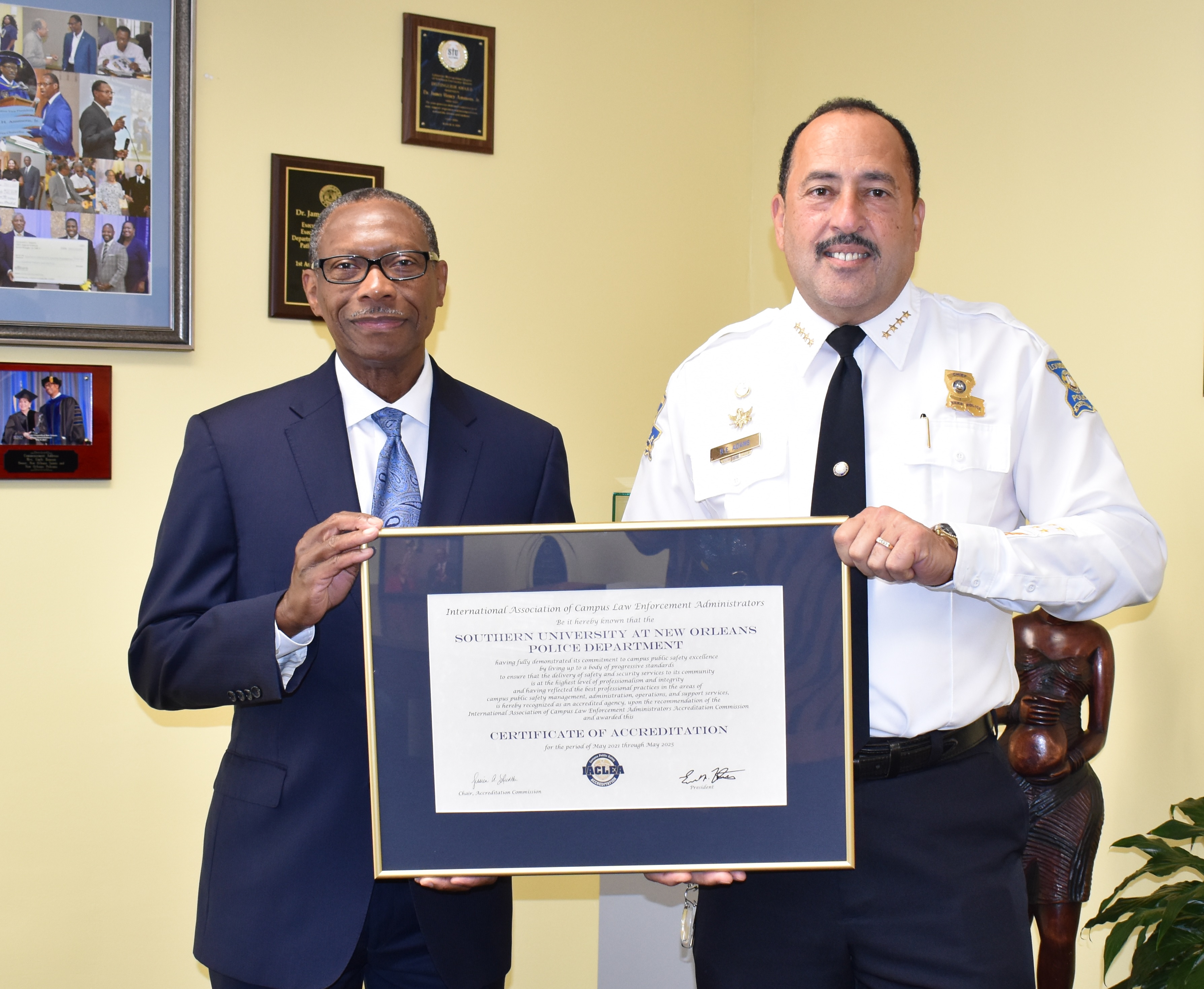 The Southern University at New Orleans Police Department is a full-service nationally accredited law enforcement agency. The members of the university community are entitled to a professional department. For this reason, we have sought accreditation through the International Association of Campus Law Enforcement Administrators (IACLEA).
Accreditation is a voluntary process and is not easy to achieve. Accreditation is an intensive effort covering 215 standards and involves the entire agency. Accreditation is awarded by an independent reviewing committee that conducts an on-site evaluation of the agency. Fewer than 100 agencies nationally have earned this distinct recognition. SUNOPD is the first public safety agency in the State of Louisiana to gain accreditation from IACLEA. Also, SUNOPD is only the second historically black college and university (HBCU) public safety agency in the country to achieve this prestigious accreditation.
Accreditation is a method to ensure that SUNOPD complies with nationwide standards covering all aspects of law enforcement policies, procedures, practices, and operations, including administration, patrol, investigations, personnel, internal affairs, prisoner security, traffic, use of force, and more. Accreditation makes a statement to other law enforcement agencies, professions, and the university community that SUNOPD meets the highest standards of professionalism. Through accreditation, our goal is to provide the SUNO community with the best possible police service with highly trained and community-oriented personnel.
The community we serve expects the best, and we will constantly strive to meet or exceed those expectations. Attaining accredited status demonstrates to the community that we are committed to maintaining the highest professional law enforcement service standards. The award is for a multi-year period upon which the agency must apply for re-accreditation. We hope you find this information beneficial and educational.
The Department's Accreditation Manager can be reached at aernest@suno.edu.