Annual Reports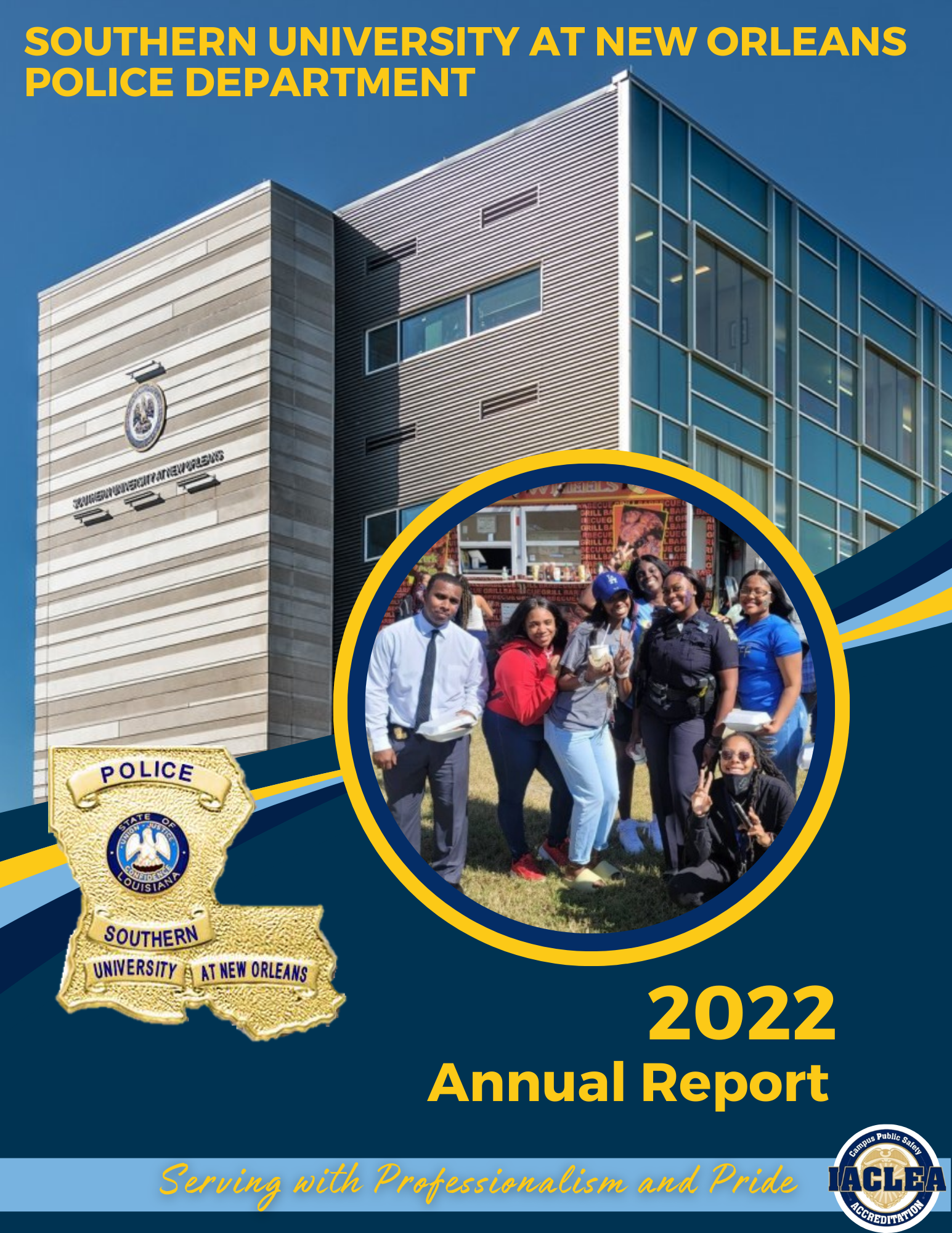 Each year the Southern University at New Orleans prepares a report for the benefit of the community, the Chancellor, and the university. This report provides a statistical analysis of crime and the law enforcement response to that crime. This report also compiles a statistical summary of citizen complaints based upon the internal affairs records and makes the summary available to the public within its annual report.
New reports are issued the year following the reporting year. Questions pertaining to information contained within this report can be directed to the Administrative Division by email.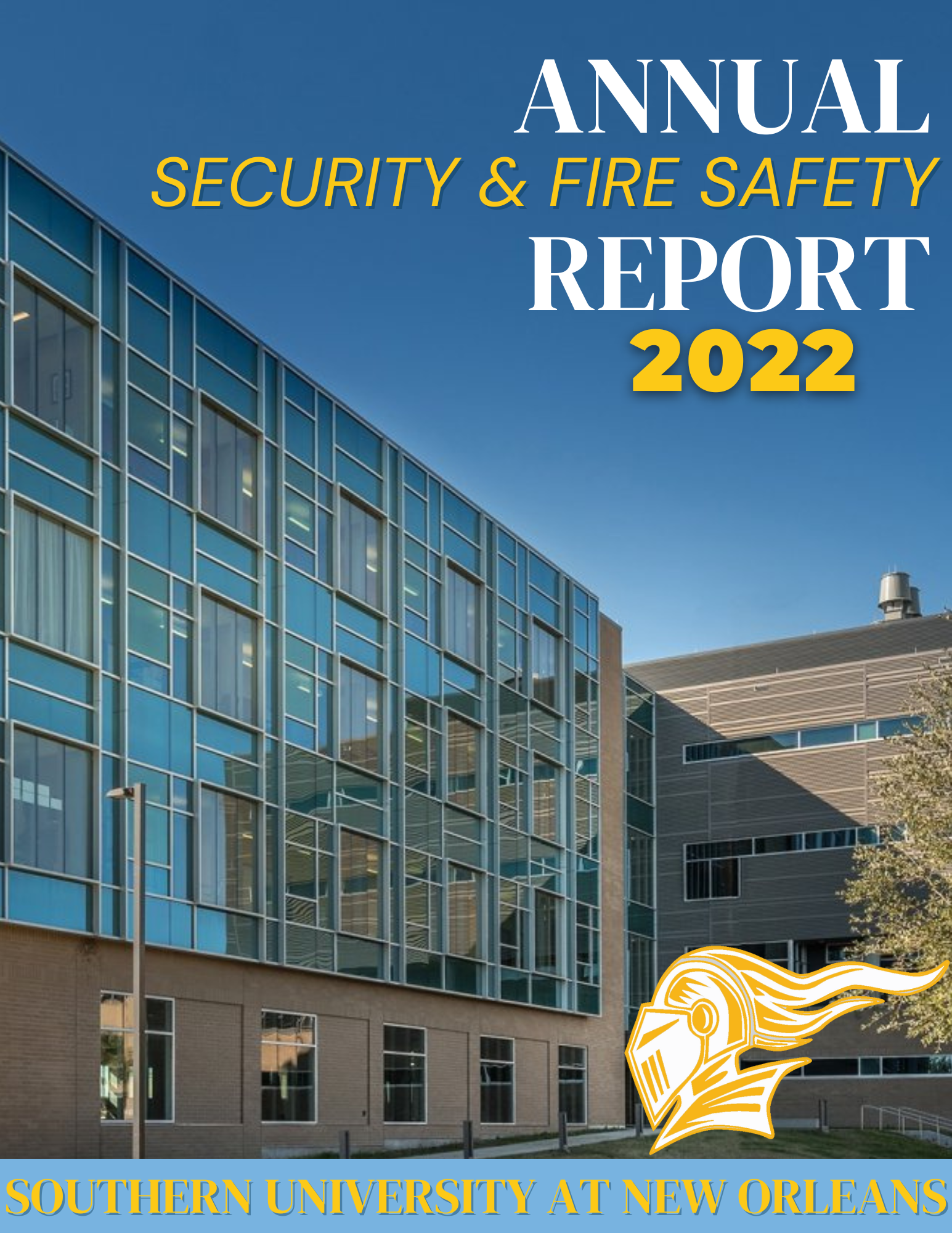 SUNO publishes the Annual Security and Fire Safety Report by October 1 of each year. The Annual Security and Fire Safety Report includes crime statistics for the previous three years and information on SUNO Police authority and response, building access and security, campus crime facts and prevention, fire safety information, and weapon, drugs, and alcohol policies.
To obtain a printed copy, contact the SUNO Clery Act Compliance Coordinator at 504-286-5047, or visit any SUNO Police Department location.