Patrol Operations
The Patrol Operations Component is made up of uniformed officers that patrol the campus. These uniformed officers provide a vital link to the campus community with their service and citizen contacts. The Patrol Operations Component is divided into three shifts. These three shifts ensure that the SUNO campus is protected 24 hours a day, 7 days a week. Whether our officers patrol campus or the surrounding area in vehicles, bicycles, carts or on foot; they perform a wide variety of services.
responding to calls for service

writing reports

conducting preliminary investigations

checking the security of university property

providing traffic enforcement

offer crime prevention services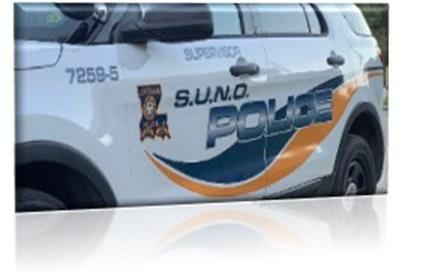 All officers are certified in Louisiana as fully sworn commissioned law enforcement officers. All officers are empowered by state law to carry firearms, conduct criminal investigations, make arrests and testify in court. SUNO Police Officers enforce University rules, regulations, as well as all state laws. University officers work closely with all local, state, and federal agencies
---
External

Patrol

s
The Southern University at New Orleans Police Department has partnered with the New Orleans Police Department. The SUNO officers patrol outlying areas and the perimeter of the campus to add an additional layer of security and protection to our community. SUNO officers will respond to incidents within the Ponchartrain Park Neighborhood in coordination with the New Orleans Police Department.

Patrol Operations report to Patrol Commander, Lieutenant Albert Ernest, 504-286-5299.
Contact
Patrol Operations can be reached at 504-286-5290, 24 hours a day, seven days a week.
Shift Commanders
Pauline Joseph, Sergeant
Day Shift, 6 a.m. - 2 p.m.
Phone: (504) 286-5288
E-mail: pajoseph@suno.edu
William Short, Sergeant
Evening Shift, 2 p.m. - 10 p.m.
Phone: (504) 284-5496
E-mail: wshort@suno.edu
Vacant, Sergeant
Midnight Shift, 10 p.m. - 6 a.m.
Phone: (504) 286-5290
E-mail: