Social Work Graduate Program Home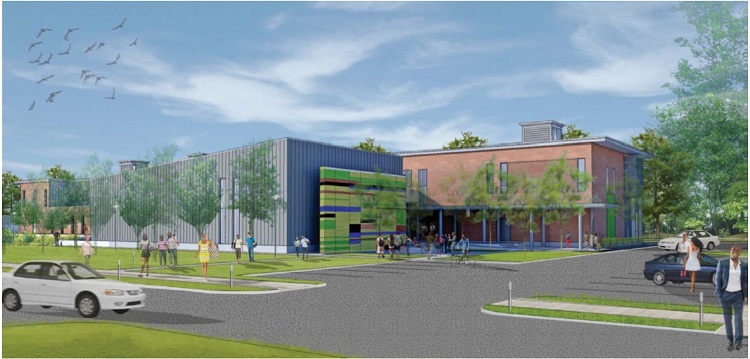 ---
The profession of social work is concerned with enhancing social functioning and improving the human condition through the promotion of social and institutional change and the provision of opportunities and resources to individuals, families, groups, organizations, and communities.

The fundamental concern of social work is the relationship between individuals and social institutions. Of central importance is the development of these relationships in such a way as to promote social and economic justice and protect the opportunities for people to live with dignity and freedom. Professional practice focuses on the transactions between people and their environments that affect their ability to accomplish life tasks.
SCHOOL OF SOCIAL WORK MISSION
The Mission of SUNO School of Social Work is to prepare competent and effective social workers committed to address the strengths and challenges of a diverse population in a changing and evolving global community. Quality educational experiences, undergirded by the School's themes of advocacy, empowerment and transformation, prepare master students for agency based advanced social work practice. Such practice is further guided by the School's dedication to critical practice knowledge and skills and the essential values of the profession: service, social and economic justice, the dignity and worth of the individual, and the importance of human relationships. This mission embraces the mission and goals of Southern University at New Orleans, a historically Black university, which is to provide an environment conducive to learning and growth by preparing the student to demonstrate interest in and commitment to resolving civic and social issues and problems.
EDUCATIONAL PHILOSOPHY AND THEMES
The Southern University School of Social Work is committed to a view of social work that is holistic and transcending in its approach. Emphasis is placed on the strengths and growth potentials of people, individually and collectively. The MSW curriculum focuses on generalist and advanced social work practices, which are concerned with enhancing and improving the human condition through the promotion of social and institutional change.
ACCREDITATION
The Master of Social Work program is accredited by the Council on Social Work Education and the Commission on Colleges of the Southern Associations of Colleges and Schools. Students in this program are eligible for membership in professional social work organizations.
MSW PROGRAM OBJECTIVES
To serve the metropolitan area, the state and the region by preparing students to fill the changing social welfare human resource needs of public and private agencies for master's level social work practitioners.
To provide an educational experience for students which facilitates the acquisition of knowledge, values and skills essential for advanced professional competence in social work practice.
To provide students with knowledge and understanding of general systems theory and an ecological theoretical perspective as an integrating framework, and its application, with emphasis on strengths and ecological social work practice at both micro, mezzo, and macro levels.
To prepare students to apply research knowledge and skills which reflect social work values and ethics in evaluating their own practice and in generating knowledge for practice.
To prepare students for competent practice with diverse populations by ensuring that all areas of the curriculum, including field experience include content relative to understanding and acting upon: (a) women's issues, (b) people of color–with particular focus on, but not limited to, African Americans, (c) acceptance of diverse life styles and sexual orientation as among gay and lesbian persons, populations at risk (i.e., children, seniors, the poor, the physical or mentally challenged, persons with HIV or AIDS), (d) institutional racism, classism, sexism, heterosexism, ageism, and (e) social and economic justice issues.
To provide an adult learning approach which increases the ability of students to integrate cognitive and affective experiences.
To provide opportunities for professional social work practitioners to acquire special knowledge and skills appropriate to specific roles and fields of practice.
STUDENT LEARNING OUTCOMES
PROGRAM OF STUDY: ADVANCED STANDING, FULL-TIME, PART-TIME
The first year of the MSW program includes 32 hours of generalist social work courses. The second year is the specialization year, which includes 31 hours of courses. Three plans of study are offered: Full-time, Part-time and Advanced Standing. Each plan has a structured curriculum which must be followed. The full-time plan begins in the fall semester. The part-time plan begins in the spring or fall semester. The advanced standing plan begins in the spring or summer semester.
ADVANCED STAFFING
Applicants seeking advanced standing status must have received a Bachelor of Social Work Degree from an undergraduate social work program accredited by the Council on Social Work Education within the last 6 years.. Applicants considered for this course of study, in addition to meeting the general requirements for admission, must have achieved a minimum GPA of 3.0 on a 4.0 scale. In addition a minimum grade of "B" must be earned in all professional foundation courses . The advanced standing program is structured to allow students to complete their course work in approximately three semesters beginning in the spring or summer semester of an academic year. It provides for the waiver of all but two (2) courses of the first foundation year. Total semester hours = 37.
FULL-TIME
The full-time plan consists of a planned, structured curriculum which extends over four semesters. Students participate in a field practicum which includes a minimum of sixteen (16) hours per week. Semester hours for full-time students vary from 14-17 hours per semester. The field practicum in the last year includes 16 to 20 hours per week.Total semester hours = 63.
PART-TIME
The part-time plan consists of a structured curriculum which permits students to complete their academic requirements within six (6) semesters plus two (2) summers. In the part-time plan, the foundation year is divided into four (4) semesters plus two (2) summers. During the first two years, students enroll in a field practicum which includes a minimum of ten (10) hours per week. The field practicum begins the summer of the first year. During the third year (specialization year), students must increase their course load and field practicum hours to meet full-time status.
TRANSFER STUDENTS
Students with prior graduate education in the field of social work are allowed to request a transfer of credits, with a maximum of 12 credit hours. Only courses completed at a MSW program accredited by the Council on Social Work Education with a "B" or above will be accepted, and field courses must receive a special review. All courses accepted for transfer may not meet the criteria as substitutions for courses in our curriculum. Courses requested for transfer must have been completed within five (5) years prior to the semester for which the student is requesting enrollment. In addition to the usual application material, course syllabi, course descriptions and a Statement of Good Standing from the Dean or Program Director must be submitted. The University residence requirements require a student to complete the last 18 hours of course credit at SUNO in order to receive a degree.
INTERNATIONAL STUDENT APPLICANTS: Please refer to Graduate Studies requirements.