Dining Services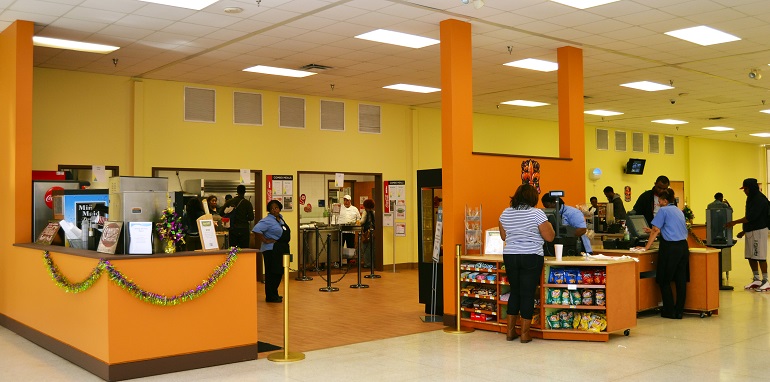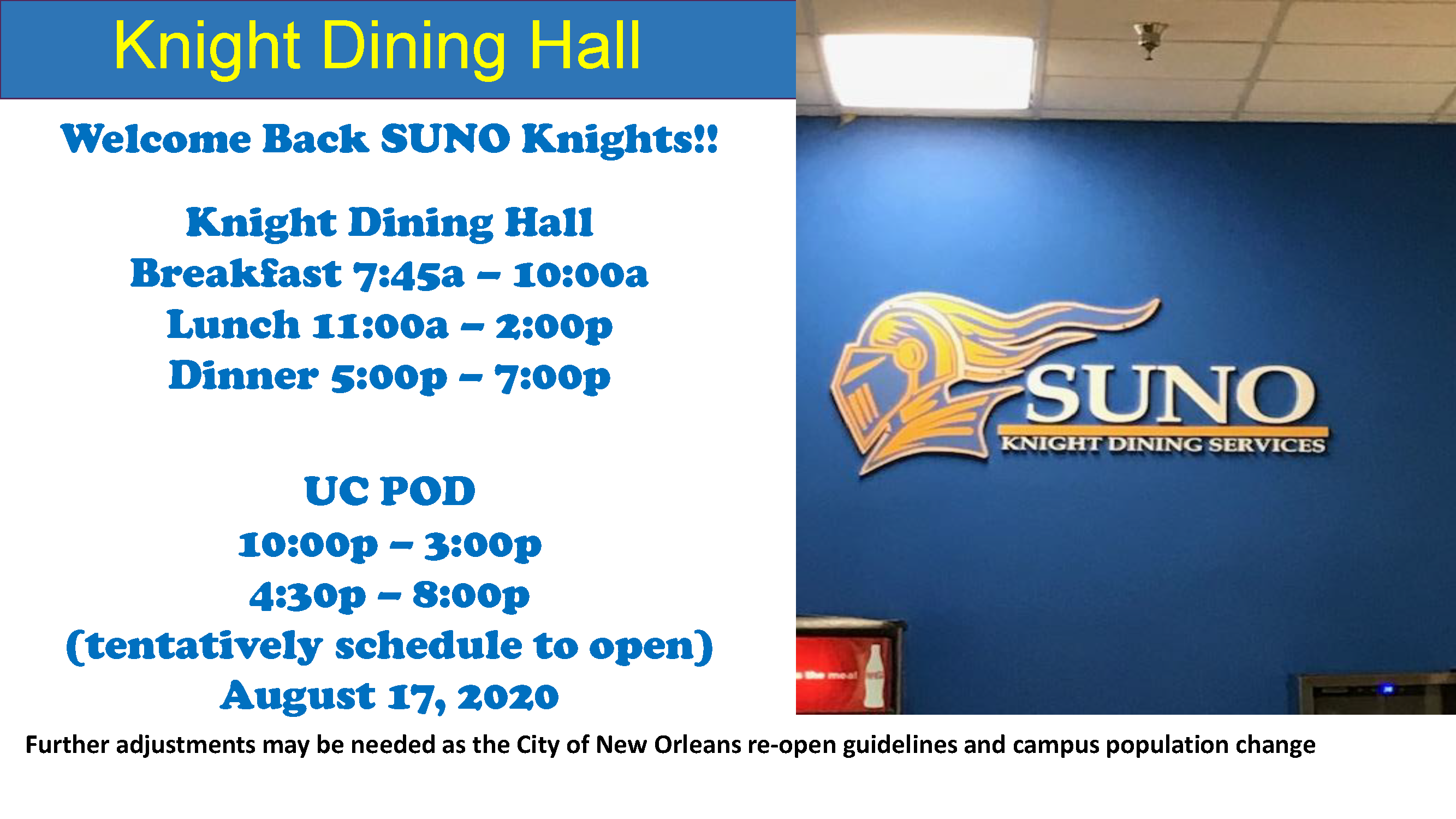 ---
Knight Dining Hall
Park Campus
6400 Press Drive
Main: 504.286.5317
Menu Line: 504.286.5301
---
SUNO has partnered with ARAMARK Food Services to provide the highest quality of food and service at a great value.
We know that you have plenty on your mind: classes, sports, clubs, community service, deadlines, etc., so we have made it our goal to make sure that you won't have to worry about finding something great to eat when you want it.
The Knight Dining Hall features hot meals, with pizza, grill, salads and more! Plus, our Convenience Store located in the University Center provides everything from hot and cold beverages, food, grocery products and more.
---
Café Cash
Save 9% Sales Tax! Café Cash can be added to a dining account at any time during the semester. Added Café Cash never expires!
---
Catering
www.suno.catertrax.com
Mickey Cornin
Dining Services Manager
504-286-5317
E-mail: cornin-mickey@aramark.com