Mentoring in Math at SUNO
Mentoring allows a student to advance faster than they could go on his or her own. In our unit, we have a very strong mentoring component where great mentors can guide students to many opportunities that are available to math majors. Students can also perform basic research under the supervision of these mentors. For many of the available research opportunities, students are paid a stipend.
---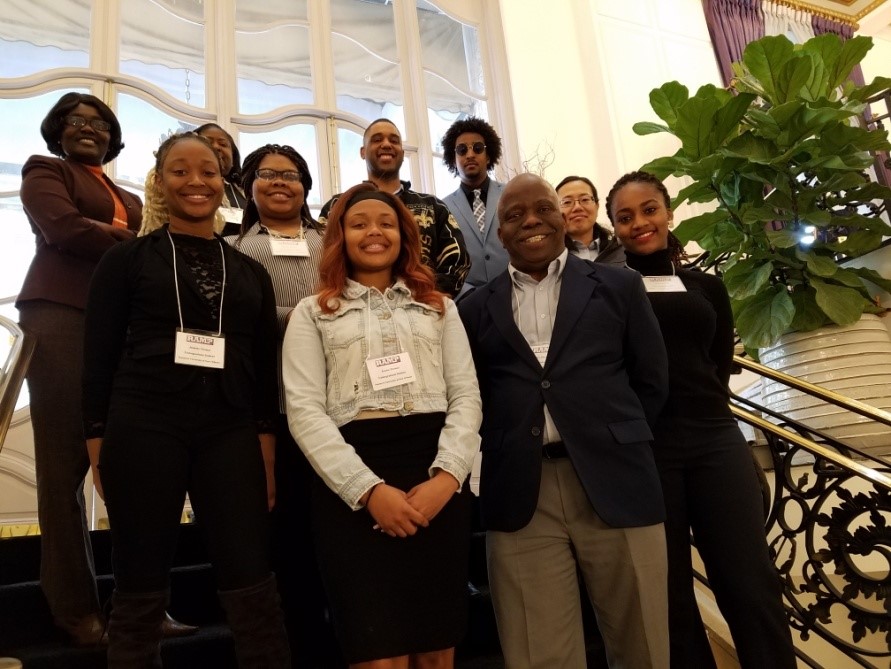 RAMP 38th Annual Conference (February 7-9, 2019) Participants (L-R): Dr. Joe Omojola, Ms. Troyionne Porter, Mr. Dulaine Vining, Dr. Cynthia Singleton, Dr. Yi Zhen, Ms. Rolanda Warren, Mr. Xavier Ball, Ms. Raven Williams, Ms. Samael J.Dor, Ms. Chelsea Brown (the first prize winner), Mr. Brian C. Bibbins Sr. (the first prize winner), Ms. Jessica Thomas, Mr. Trevor McIntosh, Ms. Jasmine Thomas, and Dr. Murty S. Kambhampati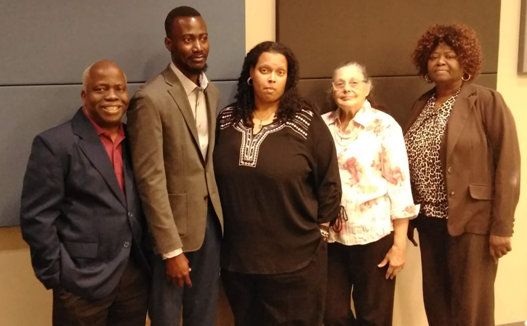 Participants are L-R: Dr. Joe Omojola, Mr. Frederick Tufuor, Ms. Sherron Bates, Dr. Louise Kaltenbaugh, and Dr. Cynthia Singleton
First two Robert Noyce scholars who teach in a high need school.
Sherron Bates, Mathematics major, teaches at John Ehret High School
Frederick Tufuor, Biology major, teaches at John Ehret High School
---
National Association of Mathematicians (NAM) Undergraduate Math Fest XXIX: September 27 - September 29, 2019 at Southern University at New Orleans