Accreditation

Teaching children—to recognize letters, to read for the first time, to understand how a tree grows—is one of the most important jobs in America. The nation's future depends, in large part, on how well it is done.
The National Council for Accreditation of Teacher Education (NCATE) is the profession's mechanism to help establish high quality teacher preparation. Through the process of professional accreditation of schools, colleges and departments of education, NCATE works to make a difference in the quality of teaching and teacher preparation today, tomorrow, and for the next century. NCATE's performance-based system of accreditation fosters competent classroom teachers and other educators who work to improve the education of all P-12 students. NCATE believes every student deserves a caring, competent, and highly qualified teacher.
NCATE was founded in 1954. Five groups were instrumental in the creation of NCATE: the American Association of Colleges for Teacher Education (AACTE), the National Association of State Directors of Teacher Education and Certification (NASDTEC), the National Education Association (NEA), the Council of Chief State School Officers (CCSSO), and the National School Boards Association (NSBA). When NCATE was founded as an independent accrediting body, it replaced AACTE as the agency responsible for accreditation in teacher education. These groups represented the field at large at that time. They recognized the need for a strong, independent, quality assurance mechanism composed of all key stakeholders in education.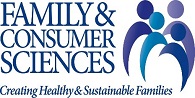 The AAFCS Accreditation Program assures the public that accredited undergraduate family and consumer sciences programs provide the highest quality educational experiences and prepare students for professional roles to improve the quality of life for individuals, families, and communities.
Accreditation standards for university programs and the criteria imbedded within the standards reflect the highest quality expectations defined by the profession. As such, they are based on research, best practices, and qualitative indicators of performance, especially measures of program effectiveness, efficiency, and productivity, including those related to student learning outcomes. As the profession evolves, standards for assessing quality may be redefined periodically.
The standards for accreditation are clear, valid for the profession, and reliably assessed by qualified peers. The process for accreditation is rigorous, useful, non-burdensome, and technologically sensitive. The standards and criteria for accreditation by AAFCS are applicable to all post-secondary family and consumer sciences programs, regardless of program differences such as size, scope, specialization, delivery methods, or public, private, or consortium affiliation.
Purposes of Accreditation
AAFCS accreditation has three basic purposes:
To Advance Academic Quality. Standards have been designed to advance academic quality in bachelor's degree programs in higher education. Standards emphasize student achievement and high expectations of teaching and learning, research, service, and outreach. Standards have been developed within the framework of the family and consumer sciences mission and philosophy.
To Demonstrate Accountability. Units seeking accreditation have accountability standards that are consistent, clear, and communicated to the public and the greater higher education community. Results of educational outcomes are readily available and used in planning for change and enhancing the program.
To Encourage, Where Appropriate, Planning and Implementation for Needed Improvement. Accredited Units are encouraged to plan, where needed, for change and for improving the learning environment. Units anticipate and address change in a timely and methodical manner. Student achievement is stressed.