Accreditation
At Suno, we pride ourselves on maintaining the highest standards of quality and excellence in all aspects of our operations. As a testament to our commitment, we have earned accreditation from the following reputable organizations:
---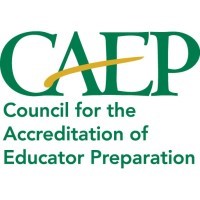 Council for the Accreditation of Educator Preparation (CAEP) advances equity and excellence in educator preparation through evidence-based accreditation that assures quality and supports continuous improvement to strengthen P-12 student learning. The College of Education & Human Development is accredited at the initial level through 2030.  The next site visit will take place in Fall 2029.
The College of Education and Human Development at Southern University at New Orleans met all CAEP standards and is now accredited at the initial-licensure level for the next 7 years. This accreditation recognizes the College's commitment to excellence in teacher preparation and its ability to prepare effective educators for the classroom.
The following programs were included in the CAEP 2022 Accreditation review:
Initial Programs Post Baccalaureate-Certification Only: Art, Biology, Early Childhood (PK-3), Elementary Education (1-5) English (6-12), Health and Physical Education (K-12), Mathematics (6-12), and Social Studies (6-12).
---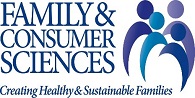 The AAFCS Accreditation Program assures the public that accredited undergraduate family and consumer sciences programs provide the highest quality educational experiences and prepare students for professional roles to improve the quality of life for individuals, families, and communities.
Accreditation standards for university programs and the criteria imbedded within the standards reflect the highest quality expectations defined by the profession. As such, they are based on research, best practices, and qualitative indicators of performance, especially measures of program effectiveness, efficiency, and productivity, including those related to student learning outcomes. As the profession evolves, standards for assessing quality may be redefined periodically.
The standards for accreditation are clear, valid for the profession, and reliably assessed by qualified peers. The process for accreditation is rigorous, useful, non-burdensome, and technologically sensitive. The standards and criteria for accreditation by AAFCS are applicable to all post-secondary family and consumer sciences programs, regardless of program differences such as size, scope, specialization, delivery methods, or public, private, or consortium affiliation.
Purposes of Accreditation
AAFCS accreditation has three basic purposes:
To Advance Academic Quality. Standards have been designed to advance academic quality in bachelor's degree programs in higher education. Standards emphasize student achievement and high expectations of teaching and learning, research, service, and outreach. Standards have been developed within the framework of the family and consumer sciences mission and philosophy.
To Demonstrate Accountability. Units seeking accreditation have accountability standards that are consistent, clear, and communicated to the public and the greater higher education community. Results of educational outcomes are readily available and used in planning for change and enhancing the program.
To Encourage, Where Appropriate, Planning and Implementation for Needed Improvement. Accredited Units are encouraged to plan, where needed, for change and for improving the learning environment. Units anticipate and address change in a timely and methodical manner. Student achievement is stressed.
---
These accreditations serve as evidence of Suno's ongoing dedication to providing our students with a high-quality education that meets or exceeds industry standards. We continually strive to uphold these accreditations and remain committed to delivering excellence in all our academic programs.