Student Organizations and Activities

The themes of ADVOCACY, EMPOWERMENT, and TRANSFORMATION provide a pivotal and integrating link between the educational objectives of the program and the curriculum content. These themes embrace a view of the individual, family, group, organization, and community, as responsible actors in the self-actualization and change processes.
---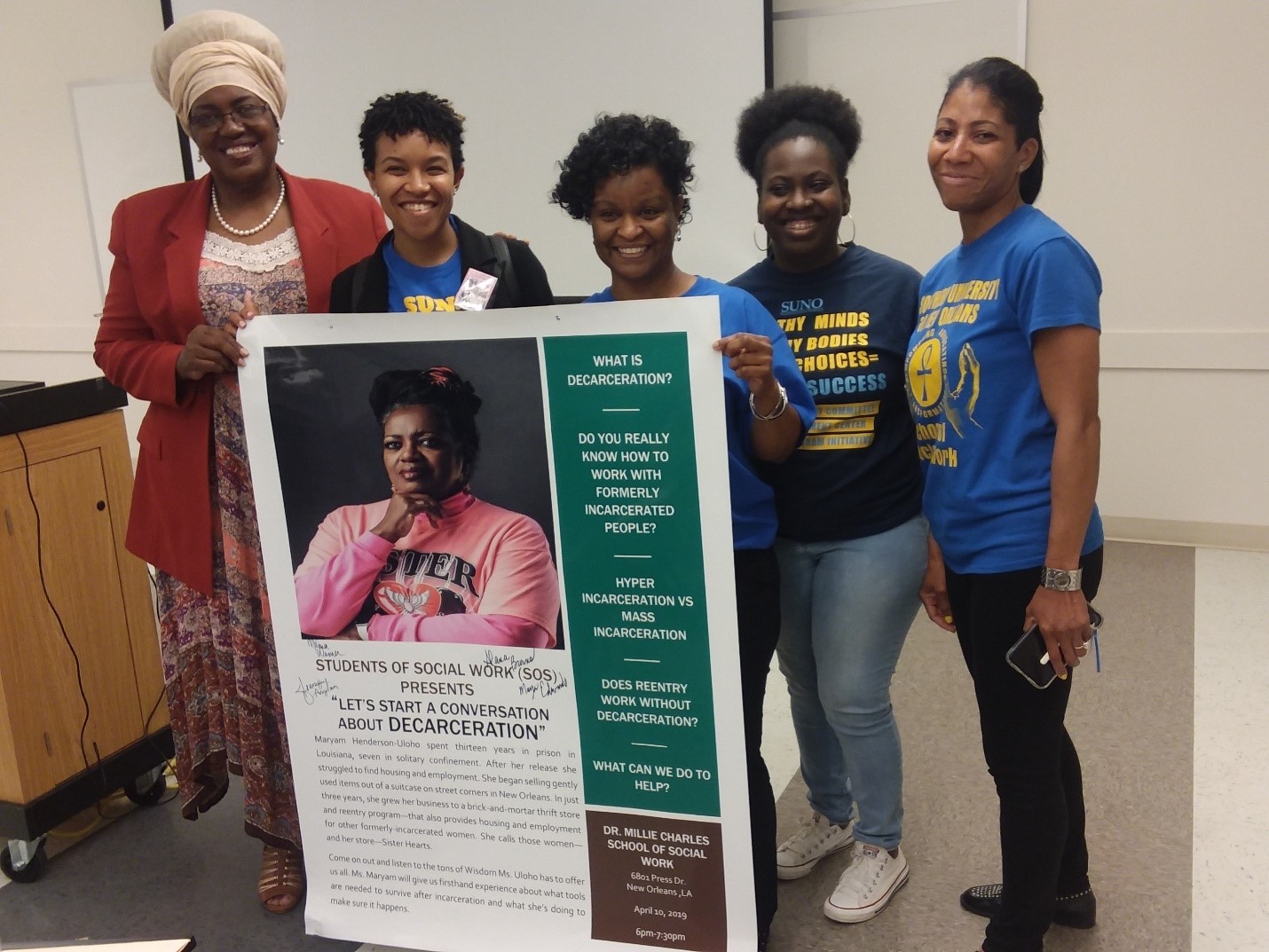 Maryam Henderson-Uloho, Jeanique Angelian, Alana Burns, Molena Warner, Maya Edwards
Maryam Henderson-Uloho
"National Leader, Motivational Speaker, Decarceration Specialist, Entrepreneur"
Maryam Henderson-Uloho held a lecture entitled "Let's Start a Conversation about Decarceration" on the campus of Southern University at New Orleans in the auditorium of the Millie M. Charles School of Social Work Building. Ms. Henderson-Uloho shared her experience of incarceration in the Louisiana Correctional Institute for Women in St. Gabriel and discussed her drive to change the way formerly incarcerated women are left to deal with the difficult re-entry into society due to the lack of resources.
The founder of Sister Hearts Exit Re-entry Organization (SHERO) opened a transitional housing facility to provide safe housing to formerly incarcerated women. She also runs Sister Hearts Thrift Store located at 7519 W. Judge Perez Drive. The 15,000 sq. ft. facility offers goods ranging from clothing to furniture. Sister Hearts Organization hosts an array of classes to enhance personal skills, such as cooking and writing classes. Residents also receive meals, medical assistance, and employment referrals.
Henderson-Uloho has developed building blocks to rehabilitate formerly incarcerated women back into society. Sounds like Maryam Henderson-Uloho practices advocacy, empowerment, and transformation.
---

The Themes of the School of Social Work
Advocacy
Refers to the act of providing support to and intervention in the interest of client systems. These efforts are directed toward the realignment of power to effect change and achieve freedom from oppression.
Empowerment
Focuses attention on the fact that powerlessness is pervasive and preeminent among oppressed people. As a profession that impacts the lives of these marginalized populations, we are committed to teaching strategies that incorporate the concept of empowering individuals, families, groups, organizations, and communities to take control of their own lives and shape their destinies.
Transformation
To accomplish transformation, the profession of social work must assist individuals, families, groups, organizations, and communities to change the structure of systems that exert a confining and oppressive hold on their opportunities for achievement.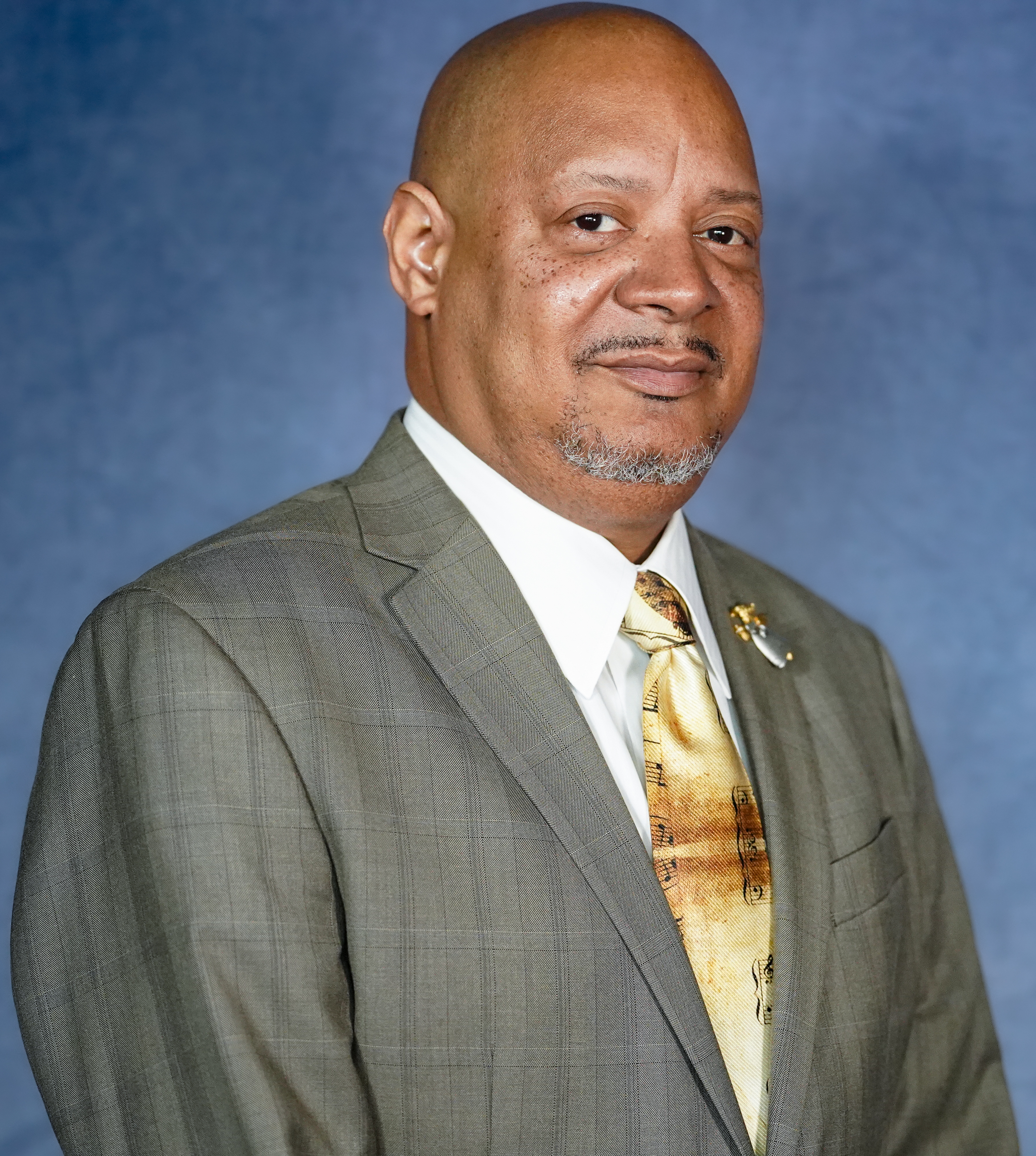 Professor Claude Montegut, M.S.W.

Advisor, Students of Social Work (S.O.S) Organization
Email: cmontegut@suno.edu
Phone: 504-286-5078
Office: MCSSWB 232
---