Office of Institutional Advancement
Support our Students Make a Difference
We are proactively changing the future of our institution and the lives of our students. By your choice of contributing to any of our many programs, you are significantly forwarding our endeavors to bring modern and effective education to our students and communities throughout New Orleans and beyond. None of this would be possible without support from our surrounding communities, the business community, and our partners in the academic community.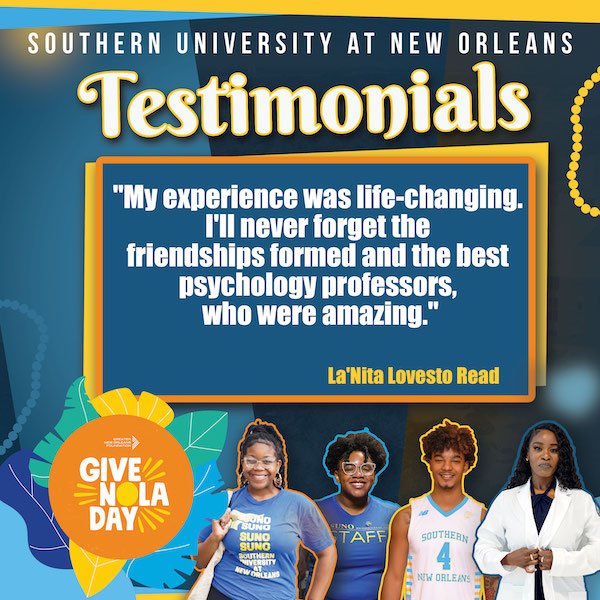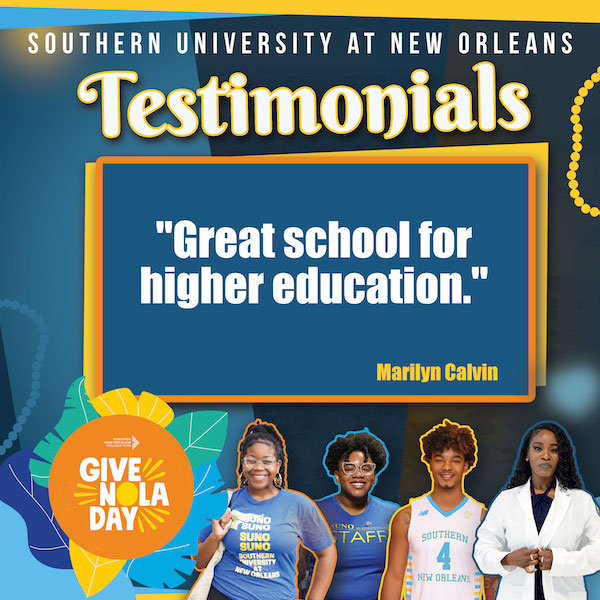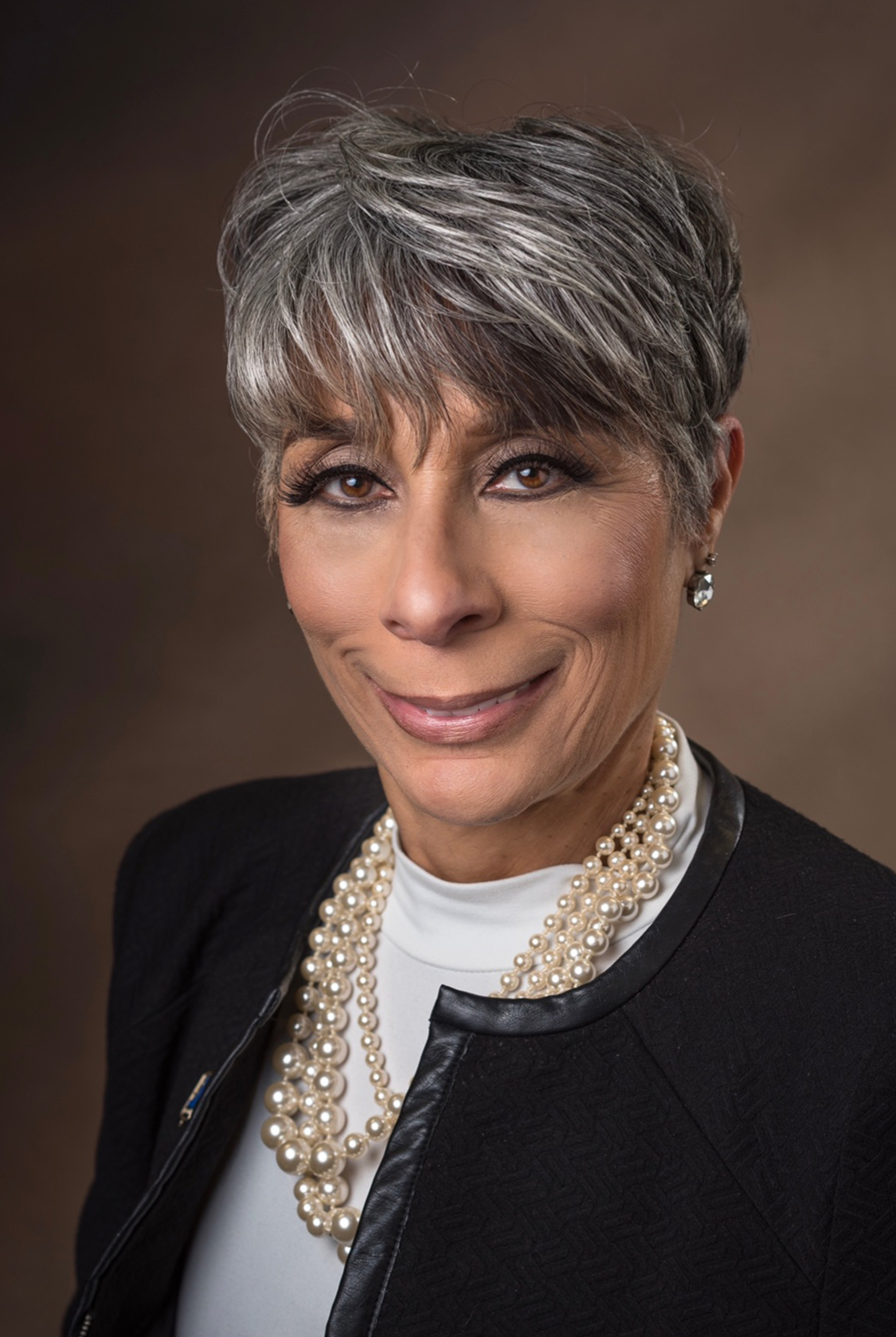 Kim Evans Rugon, Ph.D.
Vice-Chancellor of Institutional Advancement
Phone: 504-286-5273
Dear Alumni and Friends of the University,
Greetings from Southern University at New Orleans! Going into 2023, we reflect on all the exciting new developments at 6400 SUNO Knights Drive.
This fall, our school year started with a bang! The University enrolled over 2100 students enrolling over 700 dual enrollment students from local high schools in the city. In the fall, we enrolled our first nursing cohort, cut the ribbon on our beautiful SUNO Museum of Art (SUNOMA), and held our first men's and women's basketball game since 2019 in The Castle. In partnership with Ochsner Healthcare, the SUNO/Ochsner Student Health Center, we opened and celebrated homecoming to a sold-out crowd at the Emmett Bashful A Southern Knight in New Orleans Scholarship Gala and Silent Auction.
We aim to grow enrollment, maintain high academic standards, increase alumni engagement and giving, and strive to be included in the US News & World Report Edition of Best Colleges. Still, it will take a lot of hard work from the University with the help of its Alumni.
Our new SUNO Student Suited for Success Career Services Center ensures that students succeed no matter their path. From the moment they arrive on campus, first-year students are surrounded by a team of caring advisors dedicated to providing them with individualized guidance from admission to graduation.
As we continue to fulfill our commitment to making college accessible and a degree attainable to all, we ask our alumni and friends to help ensure SUNO remains one of the city's most affordable universities. Each year, we can provide thousands of dollars in scholarships thanks to the generosity of donors like you. Whether it's a gift to one of the many named scholarships managed by the SUNO Foundation and the Southern System Foundation, your support benefits students.
Please consider making a gift to SUNO. If you need assistance, don't hesitate to contact the Office of Institutional Advancement at 504-286-5342. No matter the size of your donation, it will make a difference in the lives of our students. Thank you for your continued support of Southern University at New Orleans.
Thank you for your continued support.
Sincerely,
Kim Evans Rugon, PhD
Vice Chancellor of Institutional Advancement
---