Online BS in Health Information Management Systems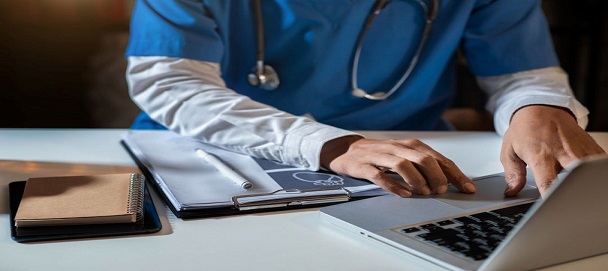 Overview of the Program
SUNO Online offers a 100 % online Bachelor of Science degree program in Health Information Management Systems (HIMS), which is housed in the College of Arts and Sciences. It prepares students to engage in the planning, collecting, storing, retrieving, and communicating health care data through a combination of course-work in healthcare, technology, and business, which will prepare students to become health-care administrators, analysts, and providers of modern healthcare delivery techniques.
Program Accreditation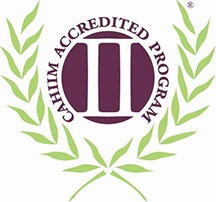 The HIMS program is accredited by the Commission on Accreditation for Health Informatics and Information Management Education (CAHIIM). HIMS graduates are eligible to sit for the Registered Health Information Administrator (RHIA) examination with the American Health Information Management Association (AHIMA).
The College's accreditation for a baccalaureate degree in Health Information Management has been reaffirmed through 2023. All inquiries about the program's accreditation status should be directed by mail to CAHIIM, 200 East Randolph Street, Suite 5100, Chicago, IL, 60601; by phone at (312) 235-3255; or by email at info@cahiim.org.
Program Learning Outcomes
The program goals are to:
improve patient and provider access to vital health are information .
improve the health care delivery system through the education and training about management of health information systems.
provide service to the health care community and the HIM profession.
prepare students to be lifelong learners about the health care delivery and health information management systems.
Careers, Professionalism and Professional Development Bright Outlook Career for Graduates
Graduates of the HIMS program work in hospitals, doctor's offices, health technology companies, insurance companies and other healthcare facilities. Some of the areas within these companies with opportunities for the HIMS degree and RHIA certified students are licensure and accreditation, information systems, data analytics, revenue and reimbursement, quality improvement, compliance and general HIM functions. According to the 2019 US Salary Survey Report: HIMS Professionals in 2019, the average salary for RHIA credentialed professionals is $91,450. O'NET includes Health Information Management as a career with a bright outlook. This means the demand and growth rate for jobs in this area exceed the national average.
---
University Admission Requirements
All interested students must meet the general requirements for admission to the university. The requirements can be found at this link to the Undergradate Admissions webpage.
Admission to the HIMS Degree Program
Students may declare HIMS as a major during their freshman year. Admission to the program is based on the following criteria:
minimum GPA of 2.0 on a 4.0 scale is required for consideration.
personal interview with the program director
assessment of motivation to successfully complete the program.
grades of C or better in all General Education and Natural Science courses
references from individuals who can evaluate student's academic performance.
after admissions, a grade of C or better must be maintained in major courses.
Degree Requirements
The Bachelor of Science in Health Information Management System will be awarded upon:
Completion of the 120 semester credit hours
Completion of the 39 hours of General Education Curriculum
Maintaining a minimum 2.0 grade point average in all major courses