Museum Studies | Faculty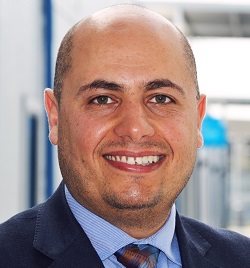 Dr. Haitham Eid
Director/Associate Professor
Arts, Humanities and Social Sciences Building, Room 215
504-286-5010
heid@suno.edu
Dr. Eid specializes in museum digital innovation models. His research investigates the conceptualization of innovation and enterprise in the museum context, an area that continues to be under-theorized. Drawing upon theories from business studies, economics and technology literature, his research seeks to contribute towards building a museum perspective of innovation and possible ways to appropriately embed it in museum practice. Dr. Eid is the founder of the Museum Innovation Model (MIM), a framework that helps museums innovate through the use of open innovation strategies, social enterprise business model, and the concept of social innovation.
Dr. Eid has served on a various conference and workshop program committees. He has served on the 2016 and 2017 MCN Conference Planning Committees. He is the Co-Chair of the Cultural Heritage and Social Change Summit and Co-Founder of the Cultural Heritage and Social Change New Orleans Group. Dr. Eid also directs the New Orleans Art Institute for Social Innovation. The institute is supported by a grant from Joan Mitchell Foundation.
Recent Publications
Eid, H. (2017). The Intersection Between Social Innovation, Museums and Digital. In G. Farnell, The Museum Blog Book. London: MuseumsEtc.
Eid, H. (2016). The Museum Innovation Model: A museum perspective on innovation. MW2016 (pp. 261-276). Los Angeles: Museums and the Web. Published online on January 14, 2016, http://mw2016.museumsandtheweb.com/paper/the-museum-innovation-model-a-museum-perspective-to-innovation/
Younan, S., & Eid, H. (2016, June). How Digital Artist Engagement Can Function as an Open Innovation Model to Facilitate Audience Encounters with Museum Collections. The International Journal of the Inclusive Museum, Volume 9(Issue 2), pp.27-39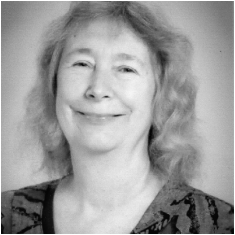 Dr. Sara Hollis
Doctor of Arts, Professor
Arts, Humanities and Social Sciences Building, Room 212
504-284-5511
shollis@suno.edu

Dr. Hollis specializes in Contemporary and Traditional African Art and Culture and African American Art and Humanities. She received her Bachelor of Art in Fine Arts from California State University at Long Beach; her Master of Arts in Cultural Anthropology and African Studies at Indiana University; and her Doctor of Arts in Humanities and African American Studies from Atlanta University (now Clark Atlanta).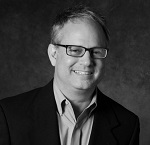 Greg Lambousy
Adjunct Professor
Arts, Humanities and Social Sciences Building, Room 367
504-284-5511
glambousy@crt.la.gov

Greg Lambousy is the director of the New Orleans Jazz Museum. Prior to accepting this position, Lambousy was Director of Curatorial Services for the National World War II Museum. He began his career at the New Orleans Museum of Art and later moved to the Louisiana State Museum (LSM). During his twenty-year tenure at the LSM, Lambousy managed the institution's collections of more than 500,000 artifacts and other historical items, directed improvements to collections storage at the New Orleans Mint, developed conservation and digitization projects across collections and within the Louisiana Historical Center archives, conducted oral histories and guided the selection and accession of materials related to Hurricane Katrina. In addition, Lambousy helped establish the annual Mississippi Downriver Festival, developed the operational plan for the Jazz Museum Performing Arts Center and expanded the Museum's music holdings by collecting a wide variety of artifacts related to jazz and other genres.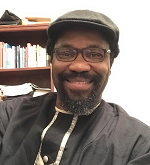 Dr. Ndubuisi C. Ezeluomba
Adjunct Professor
Arts, Humanities and Social Sciences Building, Room 367
504-284-5511
neze1109@my.suno.edu

Dr. Ndubuisi C. Ezeluomba is the Francois Billion Richardson curator of African art at the New Orleans Museum of Art. He holds the doctorate in Art history from the University of Florida, Gainesville. Dr. Ezeluomba specializes in the visual cultures of shrines, and have contributed articles and book chapters on the topic. Also writes on the museum and the politics of acquisition.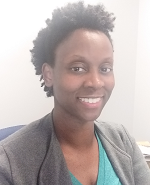 Rontova Knox
Administrative Assistant/Recruiter
Arts, Humanities and Social Sciences Building, Room 214
504-286-5198
rknox@suno.edu