FREE Mental Health Support for Students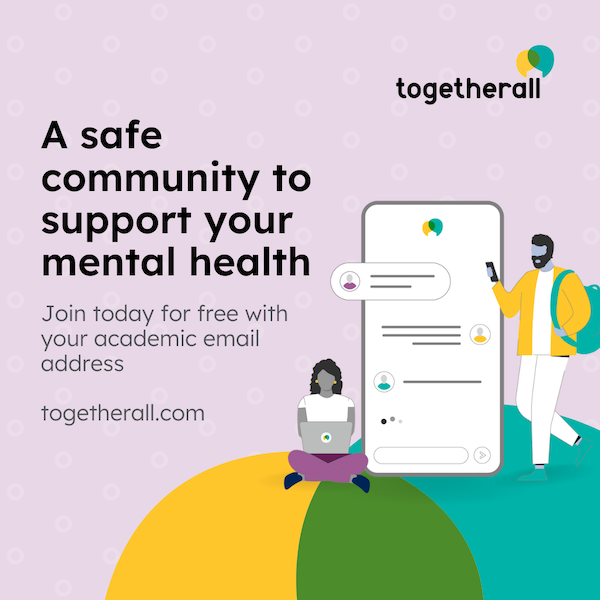 The Southern University System is enhancing mental health services for all students by partnering with Togetherall, providing FREE virtual peer-to-peer mental health and well-being support.
If and when you are ready to get and give support, go to https://bit.ly/3gzZJ2a and register with your SUS email address (firstname.lastname@sus.edu). This is the same email you use to log into Moodle and other platforms. If you need assistance accessing your SUS email address, visit https://bit.ly/3lk41TM.
Questions? Contact the Counseling Center
Counseling@suno.edu | Ms. Kimberly Paige - KPaige@suno.edu
Office: (504) 286 - 5127