Newsroom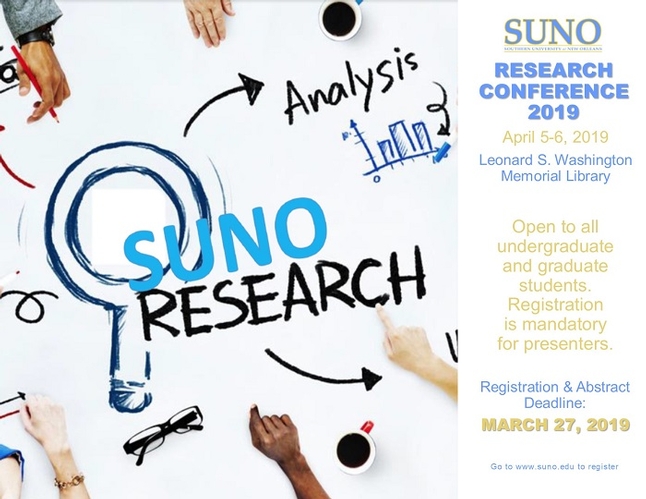 SUNO Research Conference Scheduled in April
April 05, 2019
The SUNO Research Conference is open to all undergraduate and graduate students.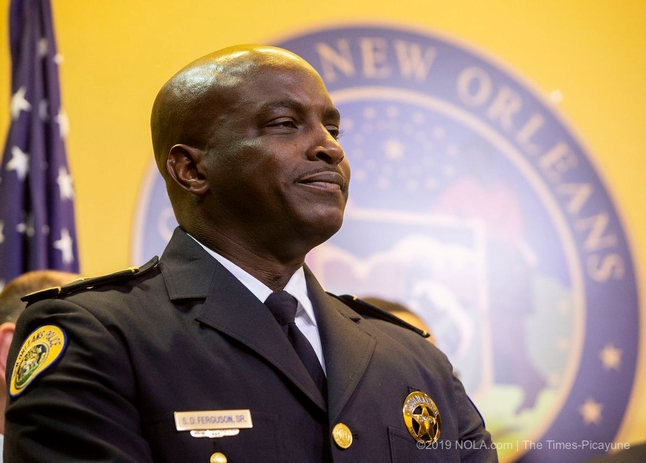 N.O. Police Chief to Speak at Honors and Awards Ceremony April 3
April 03, 2019
Shaun Ferguson, chief of the New Orleans Police Department and SUNO alumnus, will be the guest speaker for the Honors & Awards Ceremony at 11 a.m. Wednesday, April 3, 2019 in the SUNO Gym.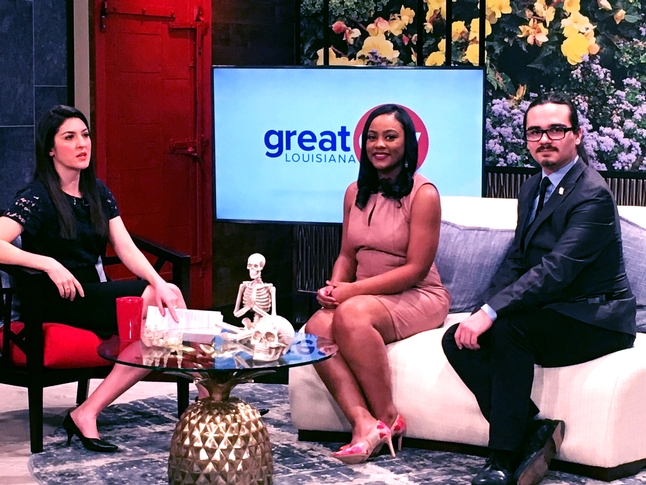 SUNO's Forensic Science Program Featured on 'Great Day Louisiana'
March 15, 2019
Dr. Paris Favorite, director of the Forensic Science Program, and Forensic Science Student Jacy Haynes talked about the University's unique program during the March 13 episode of WWL-TV's "Great Day Louisiana." The host of the 30-minute program is Jacqueline Mazur.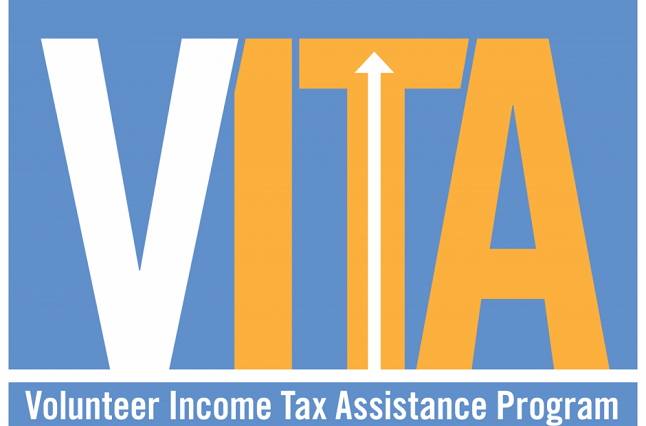 SUNO's VITA/TCE Office To Open for 2019 Tax Season
March 11, 2019
Free tax preparation and financial advising will be available at Southern University at New Orleans (SUNO) starting Monday, Jan. 14 through the Volunteer Income Tax Assistance/Tax Counseling for the Elderly (VITA/TCE) program.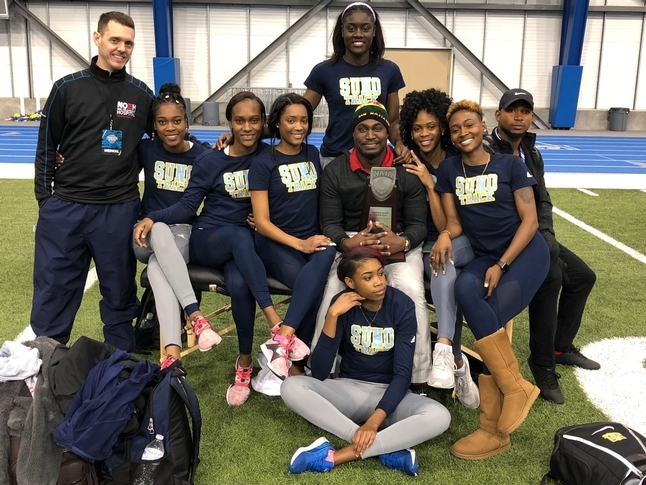 Lady Knights Perform Well at NAIA Indoor Track Championships
March 07, 2019
The Lady Knights of Southern University at New Orleans (SUNO) displayed great running at the 2019 NAIA Indoor Track & Field National Championships Feb. 28-March 2. The team of 10 women finished in second place with 63 points.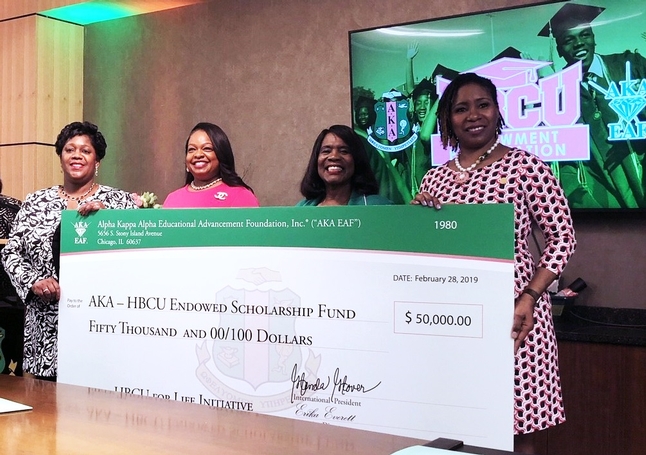 SUNO Receives First Installment of AKA $100,000 Endowment
March 01, 2019
Dr. Lisa Mims-Devezin, chancellor of Southern University at New Orleans (SUNO) picked up the first installment of the AKA-HBCU Endowment Fund. Alpha Kappa Alpha Sorority Inc. (AKA), in partnership with the Educational Advancement Foundation (EAF), pledged a $100,000 endowment last month.
Aquatics Director
February 22, 2019
Student Affairs and Enrollment ManagementStatus: Full Time Application Deadline: Open until filled