Arts & Humanities
Arts and Humanities houses English, Fine Arts, History, African-American Studies, Philosophy, Music, Spanish and Communication. Under the post-Katrina modifications, these disciplines, with the exception of English, function as service programs fulfilling general academic requirements for majors of other degree-granting departments.
African-American Studies, Political Science, Social Science, Humanities and Business are approved as concentration areas in the General Studies degree program. Students electing concentration in any of these areas will take 30 credit hours or 10 courses in the concentration area which will include a mix of basic and 300 and 400 upper-level courses.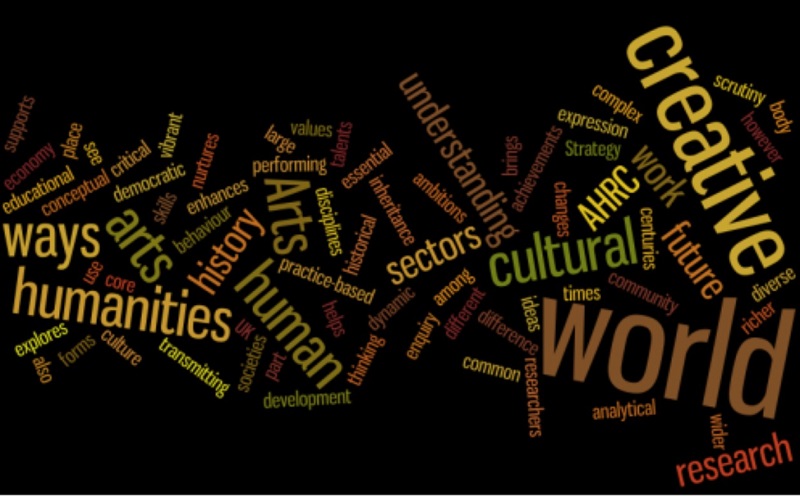 ---
Goals
Mission
The mission of the department is to support and achieve the goals of the university: "maintaining an environment conducive to learning and growth, promoting the upward mobility of all peoples by preparing them to enter into new as well as traditional careers, and to equip them to function optimally in the mainstream of American society" (SUNO Catalog 2010-12, 13). A liberal arts education in the department of Arts and Humanities will help students become resourceful and thinking individuals who have an understanding of themselves and the world. With an emphasis on the mastery of one's own language, along with the other liberal arts studies, students are provided the opportunity to expand their educational and cultural horizons.


Comprehensive Goals
The goals of the Department of Arts and Humanities are designed to enhance primary skills such as critical reading and thinking, and proficiency in writing, to expand student knowledge of subject content in the areas of English, History, Humanities, African-American Studies, Fine Arts and Music, Philosophy, Communication, Spanish, and Geography, and to provide experience in using and applying technology for education, for procedural technique, for the collection and processing of information, or for employment.
---
FAQ
What is the special role of the academic programs within the Arts and Humanities department?
The Arts and Humanities areas play a significant role in shaping the mindset and lives of students and individuals within the institution through the instruction of its content material. The variety of programs, including English, History, Fine Arts, Music, Philosophy, Geography, Speech, and Spanish provide cultural enrichment and strive to provide enlightening and transformational experiences to the cross-section of university citizenship. The Arts and Humanities foster the exploration of ideas and enhance the ability to express one's ideas. The programs also create a platform for the awareness and appreciation of one's cultural roots and achievements and that of other cultures and societies. The Arts and Humanities programs service all other disciplines in the university by offering the general education courses in the liberal arts required for matriculation with a baccalaureate degree. Finally, the academic disciplines bring a positive impact to the institution and to the larger community.


What are the professors like in the Arts and Humanities?
The professors in the Arts and Humanities are qualified, knowledgeable, with a deep commitment to foster student learning. They are devoted to sharing their knowledge and learning with others. They come from diverse cultural and intellectual backgrounds. The website provides information on their variegated credentials.
How do I transfer as a major in an area of the Arts and Humanities?
Most of SUNO students declare their major during and/or after the freshman year. That's okay because the first year of studies focuses on General Education Requirements. To find out more, visit our office in Building #MPB 236 and talk to any of our faculty members.


Will I receive credit if I come in as a transfer student with several course credits that may be equivalent to those offered in the Arts and Humanities?
Yes, of course. Your transcript needs to be evaluated by Mrs. Gilda Davis in the Office of Records to receive the appropriate course equivalent credits in general education courses. If you have taken upper-level electives at another school, the faculty adviser in your area of major may make a recommendation for substituting a required course in the area of major with the imported elective credit. A grade of C or better is necessary to receive transfer credit.
---
Staff


Dr. Douglas Marshall
Interim Chair, Department of Arts and Humanities
Associate Professor of Communication Studies
Arts and Humanities Social Sciences Building,
Room 300
504.286.5013
dmarshall@suno.edu


Ms. Connie Dorsey Abdul-Salaam
Assistant Professor of History
Arts and Humanities Social Sciences Building,
Room 342
504.286.5219
csalaam@suno.edu


Dr. Robert Azzarello
English Program Coordinator
Associate Professor of English
Arts and Humanities Social Sciences Building,
Room 338
504.286.5060
razzarello@suno.edu


Dr. Deborah Cains
Instructor of English
Arts and Humanities Social Sciences Building,
Room 335
504.286.5065
dcains@suno.edu


Mr. Adam Falik
Assistant Professor of English
Arts and Humanities Social Sciences Building,
Room 325
504.286.5012
afalik@suno.edu


Mr. Matthew Higgins
Instructor of History
Arts and Humanities Social Sciences Building,
Room 334
504.286.5018
mhiggins@suno.edu


Dr. Lenus Jack Jr.
Associate Professor of History
Arts and Humanities Social Sciences Building,
Room 343
504.286.5157
ljack@suno.edu


Dr. Warren Jones
Professor of Philosophy
Arts and Humanities Social Sciences Building,
Room 347
504.286.5085
wjones@suno.edu


Dr. Michael Meehan
Adjunct/Video Production


504.286.5274
mmeehan@suno.edu


Dr. Chester Mills
Associate Professor of English
Arts and Humanities Social Sciences Building,
Room 337
504.286.5124
cmills@suno.edu


Mr. Gary Oaks
Assistant Professor of Fine Arts
Arts and Humanities Social Sciences Building,
Room 330
504.286.5208
goaks@suno.edu


Ms. Cynthia Ramirez
Associate Professor of Fine Arts
Arts and Humanities Social Sciences Building,
Room 328
504.286.5207
cramirez@suno.edu


Dr. Clyde Robertson
Associate Professor for African and African American Studies
Arts and Humanities Social Sciences Building,
Room 209
504.286.5384
crobertson@suno.edu


Dr. Anderson Tate
Associate Professor of Spanish
Arts and Humanities Social Sciences Building,
Room 333
504.286.5035
atate@suno.edu


Dr. Michael Torregano
Assistant Professor of Music
Arts and Humanities Social Sciences Building,
Room 346
504.286.5045
mtorregano@suno.edu