Newsroom
Announcements
Senior Class Meeting
November 14, 2018
Where:
College of Business
Room 100

When:
November 19, 2018 @ 12:00 PM - 1:00 PM
November 20, 2018 @ 4:00 PM - 5:00 PM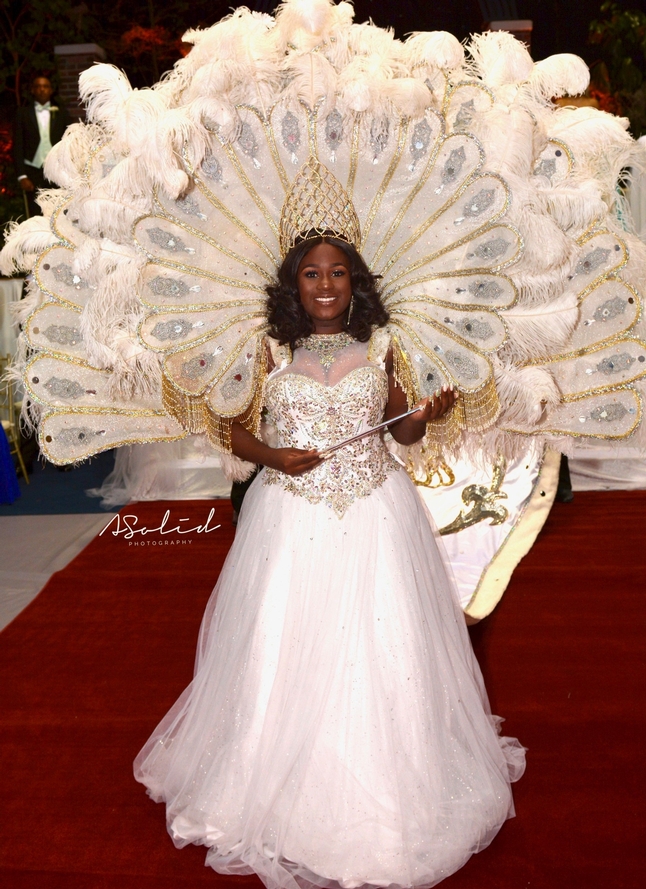 Miss SUNO Receives Crown
November 01, 2018
Nykia McCray officially became Miss Southern University at New Orleans 2018-2019 during the Coronation on Wednesday, Oct. 24 in the SUNO Gym.  She was escorted by SGA President Warren Thompson. This event was one of many highlights of Homecoming Week, which began Oct. 22.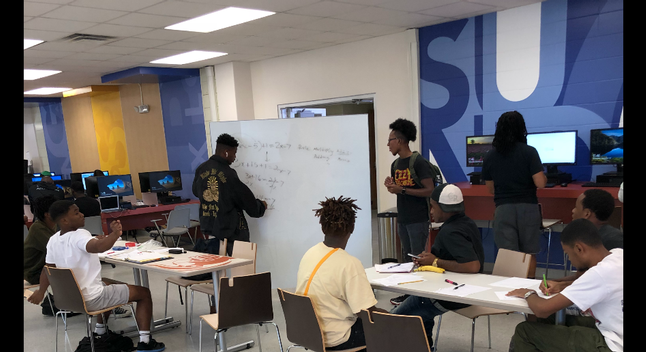 CARES introduces the Freshman Male Initiative
October 01, 2018
Southern University at New Orleans' Center for Academic Retention and Educational Success (CARES) and the Epsilon Upsilon Chapter of Alpha Phi Alpha Fraternity Incorporated partnered to kick off its first academic tutoring effort for the Freshmen Male Initiative (FMI). The initiative is one of SUNO's early alert programs geared to increase the retention of freshman males.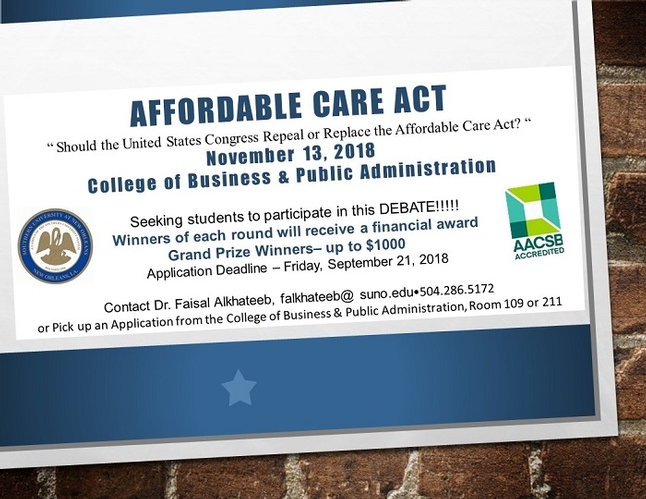 Students to Participate in Affordable Care Act Debate
September 11, 2018
Students will compete for up to $1,000 in the Nov. 13 Affordable Care Act Debate in the College of Business Building.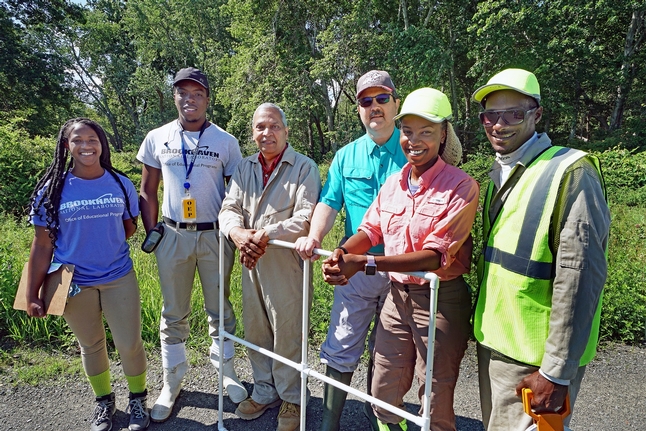 Dr. Kam Leads Collaboration with Brookhaven National Lab
August 23, 2018
For the past 12 years, Dr. Murty Kambhampati, a biology professor at Southern University at New Orleans (SUNO), has taken students to the Brookhaven National Laboratory in Long Island, NY to conduct research. This collaboration between SUNO and Brookhaven provides minority undergraduate students with hands-on opportunities to learn about natural resource management while developing the foundations for graduate studies.
Southern University System Board Approves Student Fee Increases Across Campuses
July 05, 2018
The Southern University System Board of Supervisors approved an increase in student fees. The average increase of 4.95 percent affects Southern University Baton Rouge, Southern University New Orleans, Southern University Shreveport and the Southern University Law Center.
SUNO Unveils Dr. Emmett W. Bashful Photograph
April 27, 2018
Southern University at New Orleans (SUNO) will unveil the official photograph of Dr. Emmett W. Bashful, chancellor emeritus, at 11 a.m. Tuesday, May 1, 2018 in the lobby of the Bashful Administration Building, 6400 Press Drive.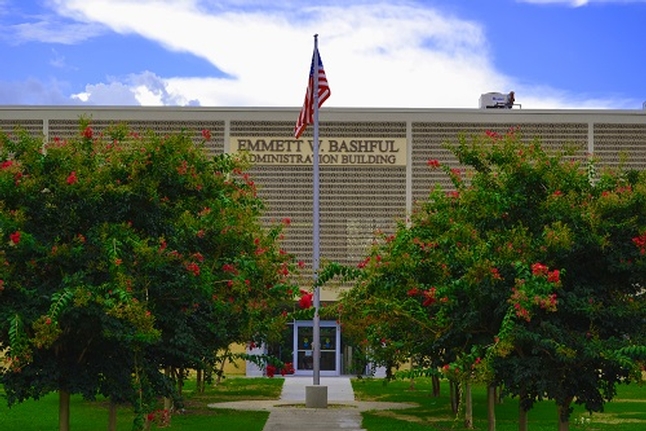 SUNO Awarded $1.2 Million National Science Foundation Grant
April 02, 2018
The National Science Foundation (NSF) has awarded Southern University at New Orleans (SUNO) a five-year $1.2 million Robert Noyce grant for a project to address the shortage of science, technology, engineering and mathematics (STEM) teachers in high-need public schools.
SUNO Hosts Benefit Reception
November 29, 2017
Southern University at New Orleans (SUNO) will host a benefit reception for members of the National African American Reparations Commission Thursday, Nov. 30, 2017 at 7 p.m. in the SUNO Conference Center.