Title IX
In response to the current COVID-19 outbreak and recommendations by both the state of Louisiana's Health Department and Southern University System, the Office of Title IX for Southern University at New Orleans is engaging in safety and precautionary measures to ensure the wellbeing of our community by assisting in limiting the amount of exposure to the public. For that matter, please utilize the systems, online form, call, or email the Office of Title IX and/or Campus Police to report any incidents which may fall under Title IX. You can reach SUNO's Title IX Coordinator, Mr. Anthony Ray by phone at 504-286-5120 or by email at aray@suno.edu. Campus Police may be contacted at 504-286-3355 or 504-286- 5291. Chief Adams may be contacted at badams@suno.edu. You may click the following link to report a Title IX complaint: http://www.suno.edu/form/file-a-complaint. To report a crime with the campus police click here: https://suno.omnigo.one/CESIReportExec/OLR/.
We wish for everyone to remain healthy and assured that we are working to address all safety for our Southern University at New Orleans community.
---

---
Southern University at New Orleans is committed to creating a welcoming and respectful educational environment that values integrity. Members of the SUNO community, which includes students, faculty, staff, administrators, guests, and visitors, have the right to be free from sexual misconduct of any type.
Therefore, SUNO is committed to maintaining a climate of respect and safety for everyone. All members of the SUNO community are expected to conduct themselves in a manner that does not infringe upon the rights of others. As a result, this campus has a zero-tolerance policy for sexual misconduct.
When an allegation of sexual misconduct is brought to the attention of the appropriate Campus Representative, and a respondent is found to have violated this policy, serious sanctions will be used to reasonably ensure that such actions cease and are never repeated. In addition, SUNO's response will provide individuals who bring forth complaints with reasonable remedies that will ensure full participation in their educational and/or employment activities. Nothing in this policy shall abridge academic freedom or SUNO's educational mission.
---
Title IX of the Education Amendments of 1972, 20 U.S.C. §§ 1681 et seq., and its implementing regulations, 34 C.F.R. Part 106, prohibit discrimination on the basis of sex in education programs or activities operated by recipients of federal financial assistance. Sexual harassment of students, which includes acts of sexual violence, is a form of sex discrimination prohibited by Title IX. These behaviors are clear impediments to creating an educational atmosphere that is free from discrimination. As a result, an institution receiving federal funds must promulgate strategies and policies which demonstrate its ability to uphold the law and comply with applicable regulations. When the Complainant or Respondent is a student, the violation falls under the provisions of Title IX.
The Title IX Coordinator shall receive notice of all reports of sexual misconduct received by any individual deemed a "Responsible Employee" under this policy.
No employee (other than law enforcement) is authorized to investigate or resolve reports of sexual misconduct without the involvement of the Title IX Coordinator.
---
The Title IX Coordinator is responsible for implementing and monitoring Title IX compliance efforts on behalf of SUNO. The Title IX Coordinator's role is to oversee SUNO's compliance with Title IX regulation and will:
Serve as a resource for students wishing to report any acts of sexual misconduct or gender-based discrimination, i.e. violations of Title IX.
Provide oversight for all Title IX activities and identify patterns, issues, or problems regarding sexual misconduct complaints.
Review and support the informational initiatives enabling students, staff, administrators, and faculty to fully understand sexual violence and sexual harassment as forms of sexual discrimination and further educate the SUNO campus community about all related policies and procedures.
Conduct all initial investigations.
A Message from the Southern University System
The Southern University System is committed to fostering an environment in which all members of our campus community are safe, secure, and free from Sexual Misconduct of any form, including but not limited to Sexual Assault, Dating Violence, Domestic Violence, and Stalking. The University expects that all interpersonal relationships and interactions – especially those of an intimate nature – be grounded upon mutual respect, open communication, and clear consent. Each student has the right to learn and each employee has the right to work in an environment free of prohibited sexual-based conduct.
The Southern University System and all of its campuses comply with the mandate of Title IX and is committed to maintaining an environment of equal opportunity for both genders in all areas of university life. In accordance with Title IX, the University prohibits discrimination on the basis of sex in all educational activities and programs. Through policy and procedure, the University collaborates with departments and organizations to educate students, faculty, and staff to promote awareness of University policies and procedures designed to ensure compliance to Title IX and to complaints of gender-based discrimination. Each campus within our system has appointed a Title IX Coordinator to facilitate Title IX compliance. The Title IX Coordinator provides support to all areas of the University in meeting compliance requirements and investigates or delegates the investigation of all Title IX related complaints.
Pursuant to federal regulations, the University has updated its policy and procedures. This policy and procedures will go into effect on August 14, 2020, as a System-wide policy. The policy and procedures will be formally adopted by the Southern University Board of Supervisors on August 21, 2020. If you desire to make comments or suggestions on the new policy, please email your Title IX Coordinator.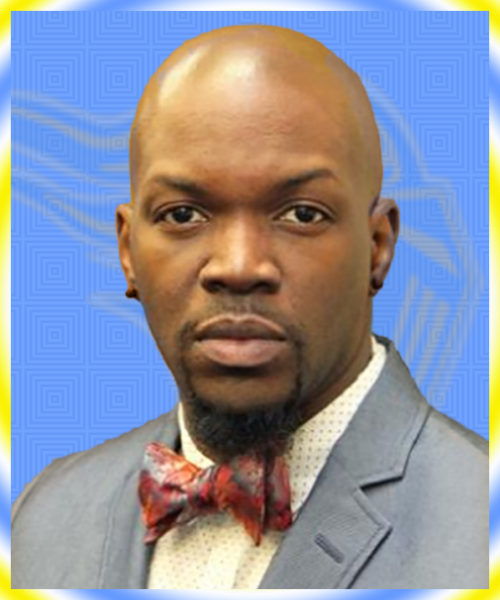 Anthony S. Ray Jr., M.S./ML
Title IX Coordinator
Phone: 504-286-5120
Email: Aray@suno.edu
---
Office of Civil Rights for Louisiana
Dallas Office
1999 Bryan St., Suite 1620
Dallas, Texas 75201-6810
214-661-9600/214-661-9600
E-mail: OCR.Dallas@ed.gov