SUNOMA | Collections
Collections Scope
The museum's collection is dedicated to showcasing the rich and diverse tapestry of cultures and histories that have shaped our world. Through a curated selection of artifacts, artworks, and historical documents, the museum aims to illuminate the interconnectedness of traditional African art, contemporary African art, Southern University at New Orleans history, New Orleans art and culture, African American history, and the broader spectrum of art and culture.
---
Traditional African Art:
This section of the collection focuses on preserving and celebrating the artistic heritage of various African cultures. The collection encompasses various artifacts, including masks, sculptures, textiles, and ceramics, representing different regions, ethnic groups, and artistic traditions. By highlighting these pieces' aesthetics, symbolism, and craftsmanship, the museum seeks to foster an understanding of the cultural significance and artistic innovation within traditional African societies.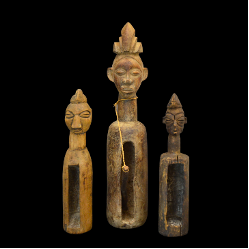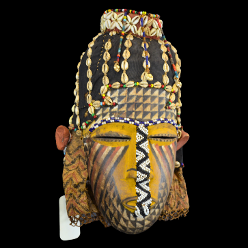 Southern University at New Orleans History:
This segment of the collection is dedicated to preserving the history and achievements of Southern University at New Orleans (SUNO). The museum and library provide insights into the institution's founding, growth, impact on education, and its role in the community through archival materials, photographs, documents, and oral histories. This section also acknowledges the challenges and milestones that have shaped SUNO's journey.
Contemporary African Art:
This section showcases the evolution of African art in the modern era. It features works by contemporary African artists who engage with their cultural roots while exploring contemporary themes, mediums, and techniques. The collection includes paintings, sculptures, installations, digital art, and multimedia creations that reflect the artists' perspectives on identity, globalization, social issues, and the fusion of tradition and innovation.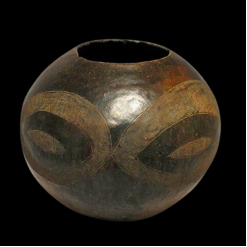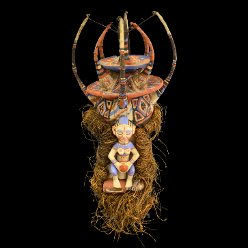 African American Art and History:
This collection section is dedicated to documenting the African American experience throughout history. It explores African Americans' struggles, achievements, and contributions in various fields, including civil rights, literature, music, sports, and science. The collection sheds light on pivotal moments and individuals who have shaped African American history, fostering a deeper understanding of their resilience and impact on society.
New Orleans Art and Culture:
Capturing the vibrant spirit of New Orleans, this collection celebrates the city's unique blend of cultures, music, cuisine, and traditions. It features artworks and artifacts highlighting the multicultural influences that have converged in this dynamic city, including pieces inspired by Black Masking Indians, Mardi Gras, jazz music, culinary arts, etc.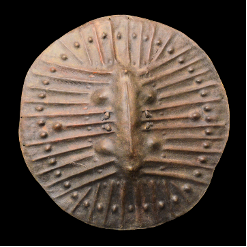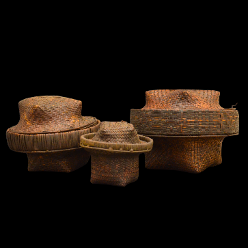 Art and Culture Beyond Borders:
This section encompasses a broader view of art and culture, emphasizing the interconnectedness of human creativity across geographical and cultural boundaries. It features artworks and artifacts that transcend specific categories, showcasing the universal themes and emotions that resonate across cultures. This segment encourages visitors to explore the shared human experience through the lens of artistic expression.
Through this diverse and interconnected collection, the museum seeks to inspire cross-cultural understanding, foster appreciation for artistic ingenuity, and provide a platform for dialogue about our global heritage's complex and multifaceted aspects. Visitors are invited to engage, reflect, and celebrate the beauty and depth of our world's cultural mosaic.
Donate to the Collections
Interested in Donation to SUNOMA's Collections?
Thank you for your interest in contributing another piece of history to the Southern University at New Orleans Museum of Art. As keepers of African, African American, Diasporic, SUNO, and New Orleans memory, the Southern University at New Orleans Permanent Art Collection and Archives reflect our shared history. These collections are comprised of over 2,500 objects that encompass African and African American heritage. Over the last 50 years, 100 percent of those items have been donated by individuals, families, and organizations. Donated items are preserved at the museum for research, preservation, and interpretation of our history and as artifacts in exhibits and educational programs.
We must carefully consider every donation offer because of space, funding, and care requirements. To determine whether SUNOMA is the best fit for your object, please provide as much information as possible on the form below to help staff make a well-informed decision. We do not accept drop-off donations.
After submitting the form, staff will carefully consider and compare your offer to our existing collections. Due to the deliberate nature of the consideration process, it may take several weeks to decide. If SUNOMA is not an appropriate repository for your item, we will do our best to help you find the right institution to ensure your donation's long-term care and appreciation.
If you are interested in donating items to the museum, please complete the Artifact Donation Form. If you have any questions, please get in touch with SUNOMA's Museum Director and Chief Curator by phone at (504) 286-5220 or by email at sunoma@suno.edu.
Please Note: Artifacts cannot be accepted without prior communication with museum staff, and all items must reflect SUNO and the museum's collecting scope. We do not offer appraisal services.