Student Affairs
September 17, 2020

Dear Campus Community,

As we navigate the changes brought on by the Covid-19 global pandemic, we must make adjustments as a university to reasonably accommodate our campus. Effective immediately ALL TIME DELAYS set forth in the Southern University Student Handbook are waived as it relates to all judicial processes until further notice. This includes Student Non-Academic Grievances and all Discipline matters. Hearings will be held on the second and fourth Wednesday of the month. If you have a Judicial Affairs matter pending, you will be contacted via your SUNO student email account. Failure to appear does not prevent the matter from going forth and a decision being made. If you have any questions, please contact Sheridan X. Cooper – Chair of Judicial Affairs at scooper@suno.edu.

Warmest Regards,

Sheridan X. Cooper, JD
Chair Judicial Affairs
---
In order to support the academic mission of Southern University at New Orleans, the Office of Student Affairs develops programs and services that foster a sense of community, ensure a respectful and inclusive environment and enrich the overall student experience.
It is our belief that a carefully planned and a well-executed holistic co-curricular program will help students succeed in their academic, social and professional pursuits. For those of you who are new to SUNO, you soon will come to realize why this is such a special place. For some of you, what you will remember most here will be the academic environment and the opportunity to be challenged intellectually by our faculty and your peers. For others, you will remember the experiences around campus and your participation in the varied clubs and organizations, both academic and social. Some of you may even decide to develop and test your ability to lead through student government or by starting your own new group. However you choose to express yourself, you will come to see that we are all a part of this great community we call Southern University at New Orleans, and every student plays a part in shaping who we are, investing themselves in important decisions and setting and upholding our community standards.
As college students, you will experience new-found freedoms, and we encourage you to balance those freedoms with the responsibility to each other and to our community.
As you discover SUNO, aim high and find ways to connect with your fellow students and, of course, enjoy yourself. Do not hesitate to call on the staff of the Division of Student Affairs. We are here to help advise and support you throughout your matriculation. We wish you the very best in your growth as a student, your advancement towards your degree and pursuit of your career goals.
---
GET SUNO STUDENT AFFAIRS INFORMATION
---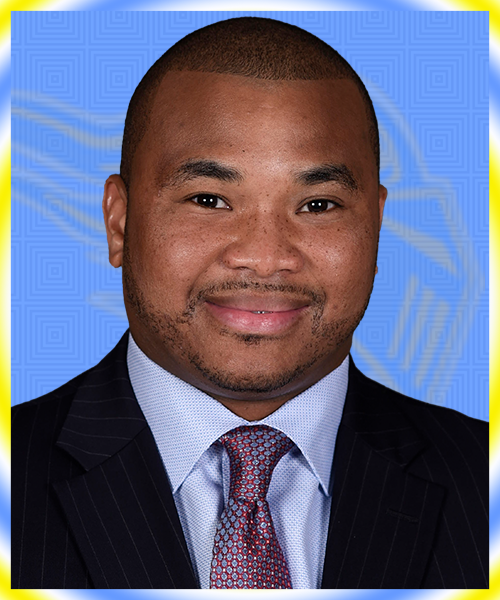 ADRIEL A. HILTON
, PH.D.
Vice-Chancellor for
Student Affairs and
Enrollment Management
Email: AHilton@suno.edu
Phone: 504-286-5040
Office: Bashful Administration Building