Facilites
Facility: Health & Physical Education Building
Arena Nickname: The Castle
Seating Capacity: 1,200
Year Erected: 1974
504-286-5197 Direct
504-284-5440 Fax
Address:
6400 Press Drive
New Orleans, Louisiana 70126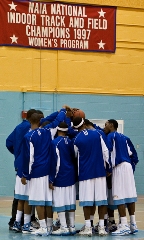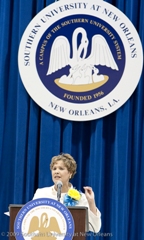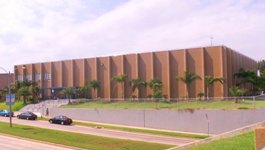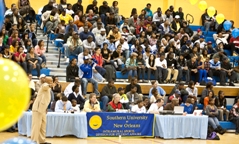 The Castle
This facility serves as the home court for SUNO Basketball and Volleyball. The size of the facility invites an atmosphere ideal for fun, energetic basketball as well as other court-based sports.
Southern University at New Orleans welcomes the community to inquire about the space for sporting events such as basketball clinics, high school basketball, recreational league basketball and fundraisers such as 3-on-3 basketball tournaments.
The Castle is also a great place for assemblies, large meetings and banquets. On the second floor of the Health & PE Building are freshly renovated restrooms and classrooms ideal for small meetings.
Renovations
In the fall of 2007 the Health & Physical Education building was re-opened after being compromised by 11 feet of water due to Hurricanes Katrina and Rita.
In the fall of 2008 the basketball arena underwent a major facelift with the replacement of lights, stadium seats and fresh paint in addition to other major repairs. Fresh royal blue curtains were also added to the stage, giving the area a vibrant, classy look.
SUNO has also refurbished its tennis courts. Information about University and community access to the courts is on the way.