Early Start Program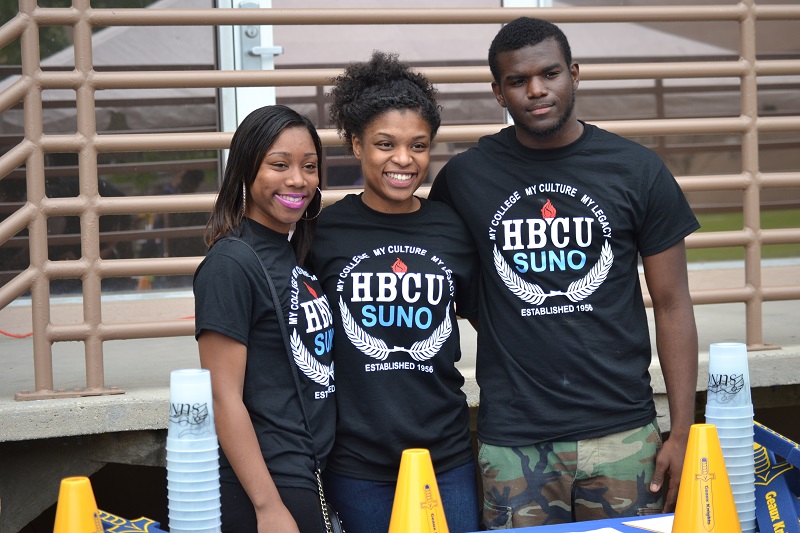 Southern University at New Orleans offers an Early Start program that allows students to earn college credits while still in high school.
The Early Start (Dual Enrollment) Program purpose is to "introduce students to college-level courses while in high school, which will result in helping students better prepare for college and potentially decrease their time to college graduation." *LA BoR AA Policy 2.22
---
Documents
---
Frequently Asked Questions


What courses are available through Early Start?

Enrichment and developmental courses are offered for 12th-grade students who are on track to complete the Louisiana Core 4 Curriculum. All other course offerings are subject to student demand and the individual discretion of participating high schools. Please see your school's Early Start coordinator for more information.


What does Early Start cost?

SUNO's Early Start (Dual Enrollment) program is offered at $100 per course to eligible students.


How many credits can I earn?

A dual-enrolled student may earn up to 6 credit hours per semester beginning in their junior year of high-school allowing a participating student the opportunity to earn as many as 24 hours of university-level credits prior to formal admission to a university.



Interested students should contact their high school counselor for information regarding the process for admission to the Early Start(Dual Enrollment) Program at Southern University at New Orleans.

Counselors review student records to determine eligibility. Eligibility requirements are set to all high schools on track for completing LA Core 4 Curriculum within the Greater New Orleans Metropolitan Area, Jefferson Parish and surrounding areas.

Once a student has been deemed eligible for participation by a counselor or their designee, he or she will be provided official documents that must be signed by a parent or legal guardian indicating approval. All official documents must be submitted to high school counselors.


Requirements for Participation
General eligibility requirements:
Fifteen (15) years of age and currently enrolled in the 11th or 12th grade.
ACT assessment scores on file.
Permission by high school and parent/guardian to participate.
Student in good standing at enrolled high school.
Ability to receive dual credit for high school & college.
College-level course eligibility:

On track for completing LA Core 4 Curriculum
Minimum Grade Point Average (GPA) of 2.5*
Minimum ACT Composite score of 20 or SAT equivalent.
Subscore of at least 18 in English.
Subscore of at least 19 in Mathematics.
Enrichment/Developmental course eligibility:
12th-grade student.
On track for completing LA Core 4 Curriculum
Minimum Grade Point Average (GPA) of 2.5*
Minimum ACT Composite score of 15 or SAT equivalent.*
Louisiana BoR AA Policy 2.22 will change GPA to 2.75 Fall 2019.*