Department of Nursing

Applications for the Department of Nursing (SUNO-DON) Bachelor of Science in Nursing (BSN) program are now available for the Fall 2022 semester. Applicants must first be SUNO student in good standing to apply to the BSN program. Transfer and degreed applicants must apply to be admitted or re-admitted to SUNO before completing the SUNO-DON application for admission consideration.
Nursing Applications may be accessed here: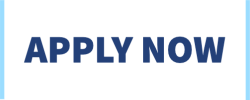 The current application period will close at midnight Friday, July 15, 2022.

Additional information and criteria for admission to the BSN program may be found here:

Application to the BSN program does not guarantee admission. Including your most active email address and phone number is crucial.

Please allow five business days to receive an electronic communication from SUNO-DON regarding your application.