Victim / Survivor Support Services
Victim

Services
Getting Help
Medical Care
Workplace Violence
Counseling Services
Orders Of Protection
Resources
Other Resources
---
The Southern University at New Orleans Police Department treats all crime victims with dignity, compassion, and respect. We work to make sure all crime victims get the assistance and information they need, and we are committed to doing our best to help you. The experience of being a victim of crime is different for each person. It may involve physical injury, emotional turmoil, or financial loss.
Contact SUNO Police at (504) 286-5290 for help, information about your options, and referrals to local services.
What to Expect:
As a victim of crime, you are likely to experience feelings of shock, fear, anger, helplessness, and confusion. These reactions are a normal response to crime, whether it is a personal injury or a property crime.
At the time, when your emotions are most intense, you may find yourself having to deal with an overwhelming number of people and procedures. Without any previous experience or exposure to these types of situations and the agencies involved in handling your case, you may find it all too confusing, frightening, or even frustrating.
Victims of crime have the right to be treated fairly, with compassion and respect; to be informed of the progress and outcome of their case, and that the damages are done to them be considered by the court as their case is decided upon. To assist in the arrest and prosecution of your case, please:


Report a crime as soon as possible to SUNO police by calling 9-1-1 or (504) 286-3355.
Cooperate with SUNO police and other agencies through all stages of an investigation, prosecution, and sentencing. Testify as a witness at a criminal trial, if you are asked to do so.
What we do:
Work with a

victim

and available resources to develop a safe plan when a

victim

or officers feel there is a safety concern;
Accompany and support

victim

s of crime through all medical and counseling issues and legal matters including court hearings, the filing of protection orders, law enforcement interviews, composition of a

Victim

Impact Statement, line-ups, depositions, etc.;
Provide emotional support to the

victim

while they seek to address their thoughts and feelings that arise as a result of being

victim

ized;
Act as a liaison between the

victim

of a crime and any legal, medical, and/or counseling services which may be needed to address their needs; and
Ensure that

victim

s of crime receive fair treatment in accordance with the State of Louisiana's

Victim

's Bill of Rights.
Your Rights as a Victim:
Crime Victims Bill of Rights
The right to reasonable notice and to be present and heard during all critical stages of pre-conviction and post-conviction proceedings.
The right to be informed upon the release from custody of the escape of the accused or the offender.
The right to confer with the prosecution prior to the final disposition of the case.
The right to refuse to be interviewed by the accused or a representative of the accused.
The right to review and comment upon the pre-sentence report prior to the imposition of sentencing.
The right to seek restitution.
The right to a reasonably prompt conclusion to the case.
As a witness, you have many of the same rights given to the victim. For example, the witness has a right to advance notification concerning judicial proceedings and to be provided a secure waiting area during court proceedings, which does not require close proximity to defendants and their family or friends.

A crime victim witness coordinator assists those who have a case pending within the Attorney General's Criminal Division. If you have been a victim or witness of a crime and need assistance contact the Louisiana Department of Justice Criminal Division.
Recovering From a Crime
Whether you're a student, faculty, or staff at SUNO, counseling options are available if you are a victim of a crime, or witness a crime.
For students, SUNO offers Counseling and Psychological Services. Services include evaluation and counseling for a variety of needs from family and social matters to dealing with the effects of crime.
For SUNO faculty and staff, services are available through SUNO Human Resources.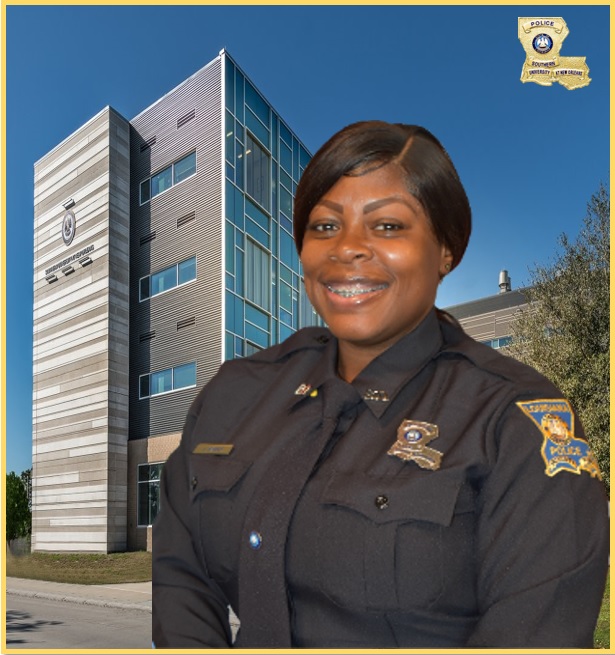 For More Information Contact: Southern University at New Orleans Police Department Officer JaJuan Banks (504) 286-5290.