Campus Crime Prevention and Community Policing
Southern University at New Orleans Police Department is a fully functioning police department ready to meet the needs of the SUNO community and beyond. SUNOPD consists of sworn police officers and civilian staff that include students in our work-study program who are all committed to serving with professionalism and pride.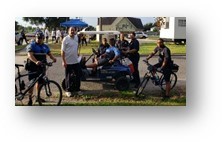 It is the guiding principle of the Southern University at New Orleans Police Department to develop and maintain a commitment to make available proactive community crime prevention programs. The Department will cultivate close ties with and respond to the needs of the community in a courteous and professional manner. The Department will also take steps to address practices, actions, or attitudes that may contribute to community tensions and grievances.
Our commitment to serve is our top priority. That is why it is the mission of this Unit to provide a vow of transparency to all of our community members and stakeholders. Through transparency, we can work together to fulfill this mission and establish significant and lasting bonds that will ensure its operation for future generations. We also commit to establishing lasting imprints on those we serve through our response guarantee "First Impressions Matter." The importance of a first impression, through positive experiences, is monumental to our commitment to serve and to the furtherance of our mission statement and help to build long-lasting relationships with our community members and stakeholders.
Serving our community through programs and department initiatives provides our staff with an abundance of resources to effectively and efficiently carry out the day to day functions that include but are not limited to:
Emergency response,
Victim assistance,
Crime prevention and overall campus safety, and
Educational programs and safety services.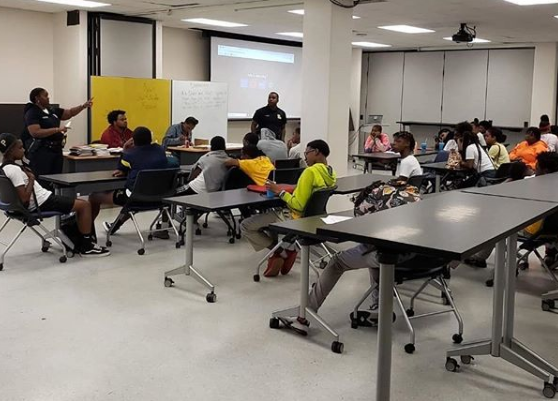 The following link will take you to the most recent SUNOPD Community Involvement annual report. New reports are issued the year following the reporting year. Questions pertaining to information contained within this report can be directed to the Crime Prevention and Community Policing Coordinator email.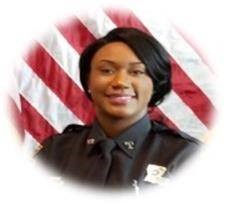 Crime Prevention and Community Policing Coordinator
Ethel Stephens