Social Sciences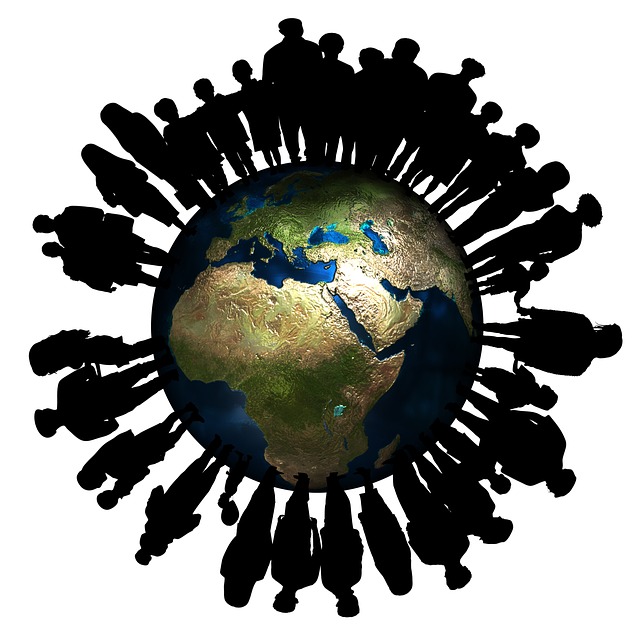 Programs
Bachelor of Science, CRIMINAL JUSTICE
(BS-CRMJ)
Criminal Justice provides students a thorough knowledge of the nature and operation of the Criminal Justice System. It includes courses in the following core areas as well as specialized electives: criminal justice and juvenile justice processes (law, crime, and administration of justice); criminology (the causes of crime, typologies, offenders, and victims); law enforcement (police organization, discretion, subculture, and legal constraints), law adjudication (criminal law, criminal procedure, prosecution, defense, and court procedures and decision-making), and corrections (incarceration, community-based corrections, and treatment of offenders).
The program introduces concepts related to legal, legislative, and social processes and how they influence the criminal justice system. The program further addresses current methods in criminal justice processes and analyzes their strengths and weaknesses.
Bachelor of Arts, PSYCHOLOGY
(BA-PSYC)
Psychology conducts a comprehensive study of human behavior and mental processes. The program gives the student an intensive look at the various theories that examine human behavior. The program is ideal for the student who seeks to be a problem solver, particularly in post-Katrina New Orleans where mental health has become a frontline issue among those who experienced Katrina, first hand.
Bachelor of Science, ADDICTIVE BEHAVIORS COUNSELING AND PREVENTION
(BS-ABCP)
Associate of Arts, ADDICTIVE BEHAVIORS COUNSELING AND PREVENTION
(AA-ABCP)
Addictive Behaviors Counseling and Prevention provides information on advances in the field of addiction counseling, and the program also seeks to increase the number of professionals. Southern University at New Orleans students will be able to effectively address issues that are directly related to substance abuse in the Greater New Orleans area as well as communities around the globe.
Master of Arts - CRIMINAL JUSTICE
(MA-CRMJ)
The Criminal Justice graduate program is designed to serve as a stepping stone to further graduate work, administrative research or management careers in the criminal justice system or the private sector.
The Criminal Justice graduate program has three primary concentrations: Law Enforcement, Corrections and Juvenile Justice. The program is responsive to the criminal justice needs in the public sector in specialized areas such as corrections, police administration, and Juvenile Justice.
Minors in Political Science and Sociology also are offered.
Faculty and Staff
Dr. John Penny
Chair
Lake Campus Multipurpose Complex, Room 408
504.284.5404
jpenny@suno.edu
Dr. George Amedee
Professor, Political Science
Lake Campus Multipurpose Complex, Room 410
504.286-5392
gamedee@suno.edu
Dr. Jean Belkhir
Associate Professor, Sociology
Lake Campus Multipurpose Complex, Room 417
504.286-5231
jbelkhir@suno.edu
Dr. Chelsi Clark
Assistant Professor, Psychology
Lake Campus Multipurpose Complex, Room 216
504.284.5233
cclark@suno.edu
Dr. Joseph Coleman
Assistant Professor, Psychology
Lake Campus Multipurpose Complex, Room 423
504.286.5252
jcoleman@suno.edu
Dr. Raymond Delaney
Assistant Professor, Criminal Justice
Lake Campus Multipurpose Complex, Room 413
504.286.5367
rdelaney@suno.edu
Dr. Kenneth Foy
Assistant Professor, Psychology
Lake Campus Multipurpose Complex, Room 412
504.286.5372
kfoy@suno.edu
Dr. Darren Gil
Assistant Professor, Criminal Justice
Lake Campus Multipurpose Complex, Room 215
504.284.5540
dgil@suno.edu
Dr. Evelyn Harrell
Dean, Arts & Sciences
Director/Professor, Addictive Behaviors Counseling and Prevention
Lake Campus Multipurpose Complex, Room 432
504.286.5234
eharrell@suno.edu
Dr. Travis Johnson, Sr., M.A., L.A.C., L.P.C.
Assistant Professor, Addictive Behaviors Counseling & Prevention
Lake Campus Multipurpose Complex, Room 212
504.286.5090
tjohnson@suno.edu
Dr. Christopher Linn
Assistant Professor, Psychology
Lake Campus Multipurpose Complex, Room 414
504.286.5253
clinn@suno.edu
Dr. Boris Odynocki
Associate Professor, Sociology
Lake Campus Multipurpose Complex, Room 416
504-284-5158
bodynocki@suno.edu
Dr. Franklyn Scott
Assistant Professor, Criminal Justice
Lake Campus Multipurpose Complex, Room 434
504.286.5464
fscott@suno.edu
Zina Magraff
Administrative Assistant
Lake Campus Multipurpose Complex, Room 402
504.284.5478
zmagraff@suno.edu