General Studies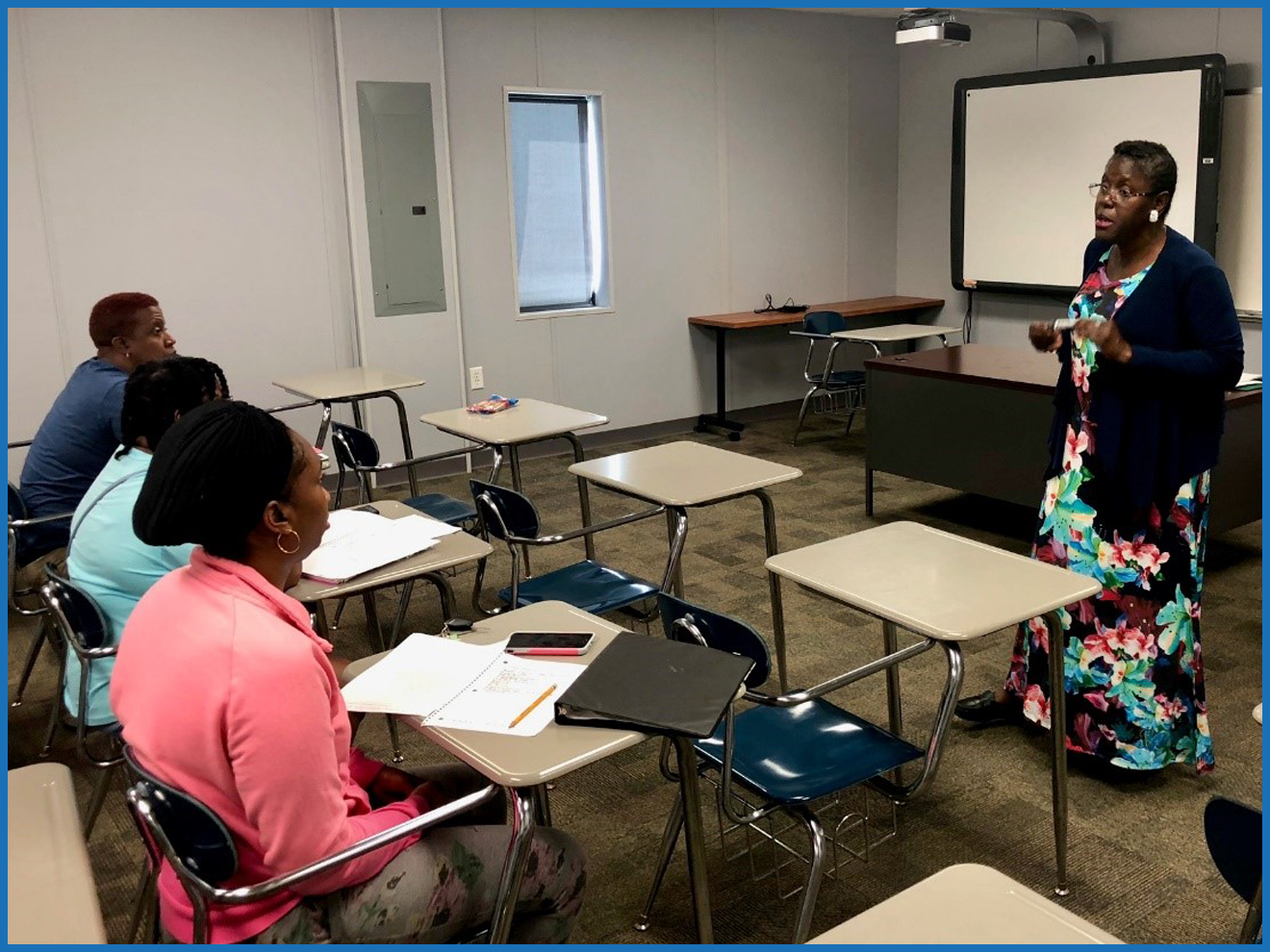 Housed in the College of Arts and Sciences, the General Studies Program offers a unique degree that provides students the flexibility to customize their degrees in an academic program by selecting areas of concentration and Enhanced Electives that combine basic skills with specific areas of study.
---
Frequently Asked Questions
Why choose a Bachelor in General Studies Degree?
The General Studies Degree Program is considered to have the largest undergraduate student enrollment at Southern University at New Orleans. The program is popular with upperclassmen due to their ability to successfully transfer to the General Studies Degree Program with minimal interruption to their undergraduate studies. Students that enroll in the Program are provided with an enhanced broad-based liberal education that meets high academic standards while also enjoying the flexibility to adapt and combine courses from established traditional curricula.
What types of jobs are available to a graduate with a Bachelors Degree in General Studies?
Employment opportunities are generally good for applicants possessing a bachelor's degree. Those opportunities are enhanced exponentially when followed by a graduate degree in an area of interest. The same advantages hold true for those students who have obtained a General Studies Degree and for those who decide subsequently to pursue graduate studies. Many of our students have found that they are more marketable due to the fact they also hold a degree with a concentration in a specific area while often times possessing enhanced electives. Students are encouraged to visit the SUNO Career Counseling and Placement Office to maximize their career opportunities.
Can a General Studies degree graduate pursue post graduate studies?
Many students continue their education beyond the undergraduate degree by enrolling in graduate school where they focus on a specialized area of study. All students are encouraged to pursue their educational goals to advance their career potential and are referred to the SUNO Office of Graduate Studies.
Can a General Studies Program student take courses online or, in the evening?
Yes, there are a variety of courses available through e-learning and are offered during the evening to meet the needs of the non-traditional student within various academic departments. These classes are also available to students enrolled in the General Studies Degree Program.
Can a transfer student from another university or another program of study use the equivalent courses offered through this program of study?
Yes, in many cases a student may transfer to SUNO utilizing the general education courses that he/she has successfully completed during the first and second year of studies. However, to assure maximum student success with course transfers, student academic transcripts are evaluated by the University Transcript Specialist at SUNO prior to their entry into the General Studies Program. Courses that are approved and accepted for transfer to the University are subsequently credited; thereby eliminating the need for the student to repeat the course.
---
Staff
Deneen Lewis, Ph.D.
Director and Associate Professor
Arts, Humanities and Social Sciences Building
Room 316
504-284-5412
dlewis@suno.edu
Nyla Ceaser Noble
Counselor
Arts, Humanities and Social Sciences Building
Room 315
504-286-5105
nnoble@suno.edu
Karen Washington
Administrative Assistant
Arts, Humanities and Social Sciences Building
Room 317
504-286-5150
kwashing@suno.edu
---
Goals
Provide students with an enhanced, academically challenging and comprehensive liberal education from established traditional undergraduate curricula;
Provide a flexible course of study that will establish an interdisciplinary approach to the development of students;
Provide a supportive environment that will instill an understanding and appreciation of the social, political, cultural and economical forces which shape communities at the local, state, national and international levels;
Provide students with quality counseling and advisement;
Provide students with academic support programs that will enhance their successful matriculation;
Provide a sound undergraduate foundation that will prepare students for the workplace and for graduate education.
---
Graduation
By enrolling in the General Studies Program, students may pursue a Bachelor of General Studies Degree that consists of a non-science concentration in the following areas:
African American Studies

Business

English

Health Information Management Systems

Humanities

Political Science

Social Science

---
Students electing a Concentration in any of the areas above will complete a total of 120 credit hours.
45 of those credit hours are required at the 300 and 400 levels;
15 credit hours @ the 300 level,
15 credit hours @ the 400 level
and the remaining 15 credit hours are based on the student's choice of a combination of 300 or 400 level courses.
All Areas of Concentration require 30 credit hours with a grade of C or better except Business which requires a maximum of 27 credit hours, not to exceed 29 credit hours in Business courses with a grade of C or better.
The General Studies Program here at SUNO offers a unique degree that gives students the flexibility to customize their degree in an academic program by selecting Area of Concentrations and Enhanced Electives that combine basic skills with specific areas of study.