COVID-19 - Campus Test Site Information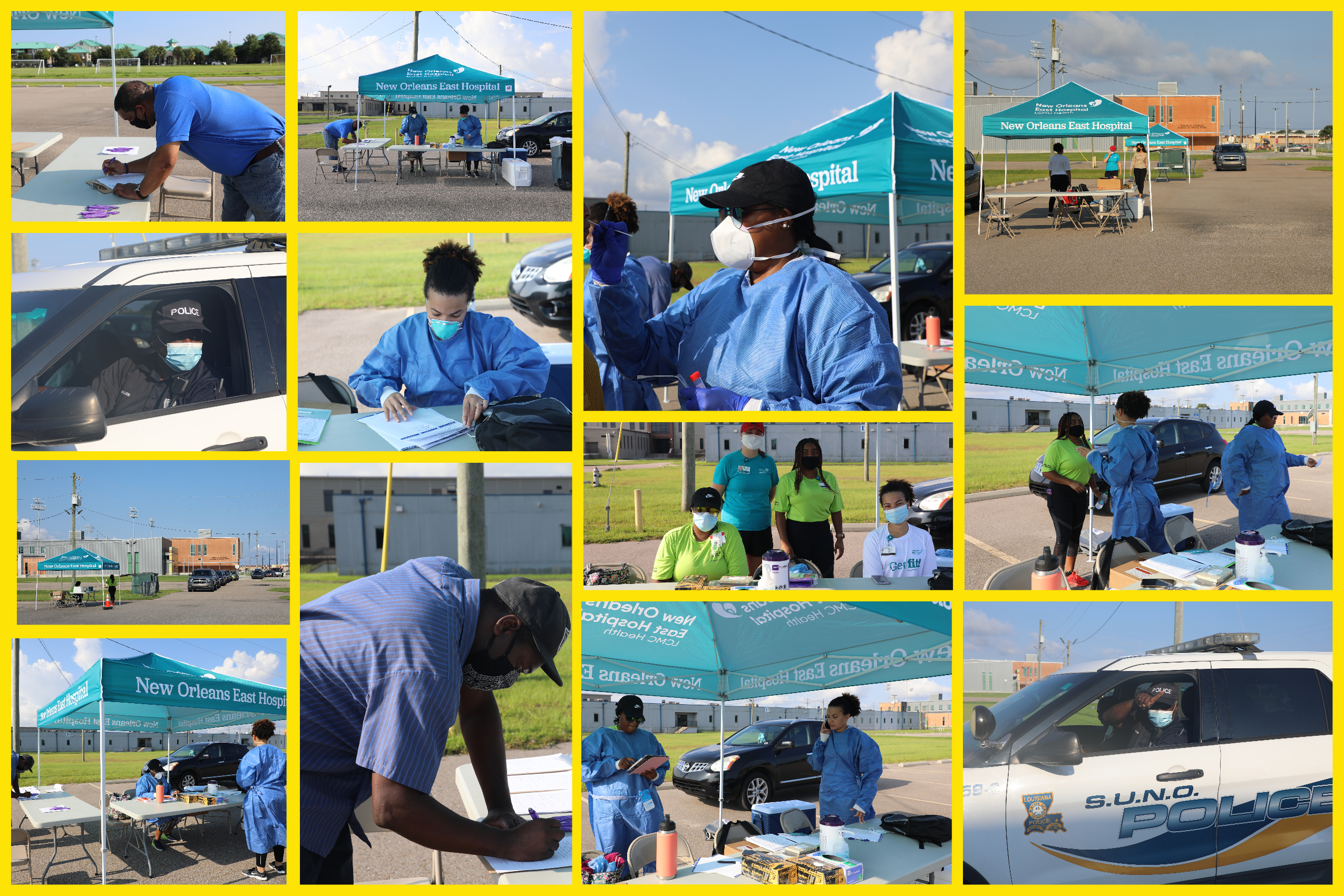 Southern University at New Orleans (SUNO) in partnership with New Orleans East Hospital (NOEH) held a drive-thru and walk-up COVID-19 testing today. NOEH conducted appropriately 100 tests and will continue to conduct COVID-19 tests tomorrow to the community-at-large.


Faculty, staff, and students, I encourage you to go get a test. It doesn't cost you anything. It doesn't hurt!!
Getting tested to give you peace of mind that you are unknowingly carrying this virus and can spread it among your family and friends. We just need you to go out and get tested.


The testing will begin tomorrow at 9:00 a.m. - 1:00 p.m.