SUNO Launches New Bachelor of Science in Cybersecurity Program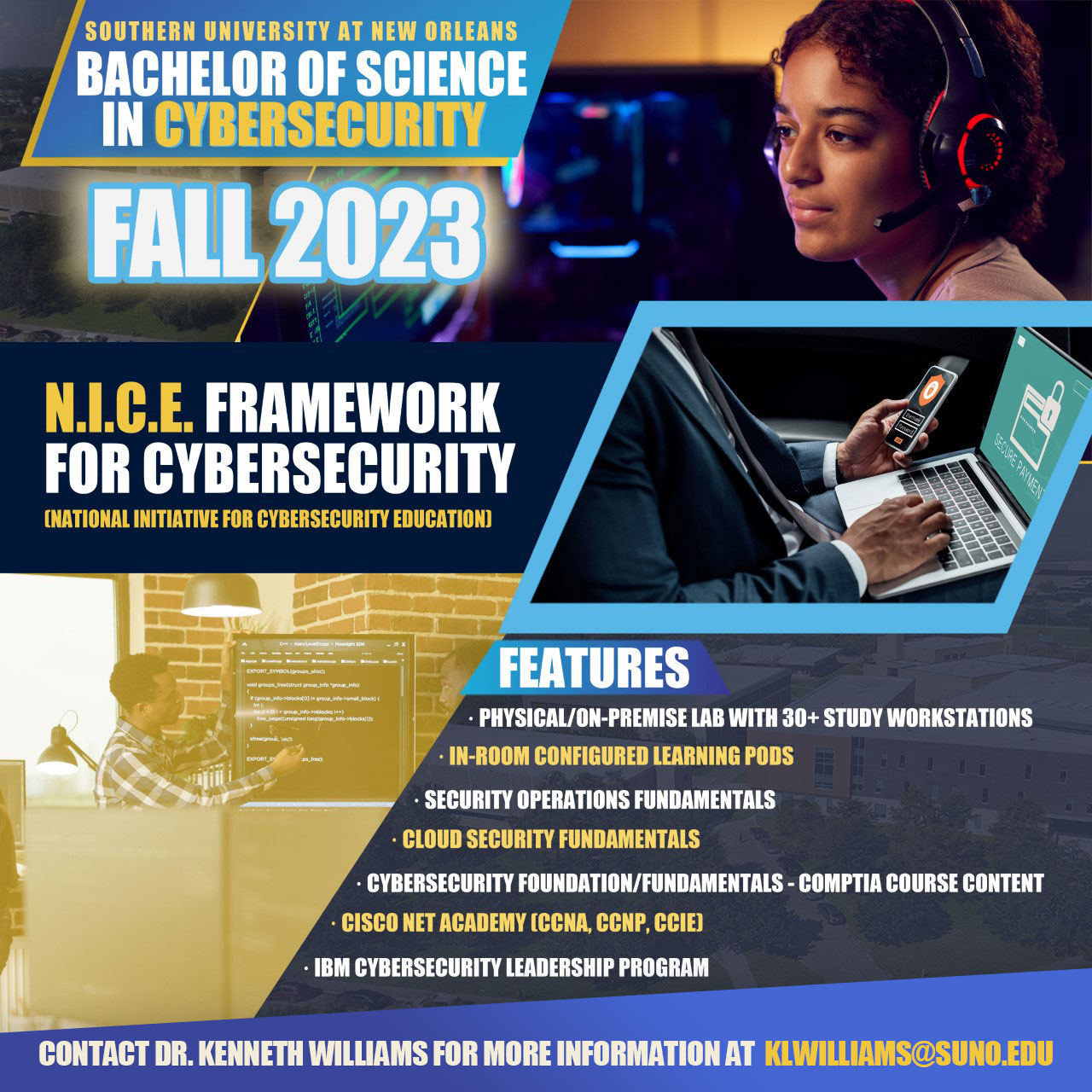 NEW ORLEANS, LOUISIANA (APRIL 25, 2023)-
Southern University at New Orleans (SUNO) is proud to announce the launch of its new Bachelor of Science in Cybersecurity program, which will begin enrolling students in the Fall of 2023.
This program is designed to prepare students for careers in the rapidly growing field of cybersecurity and help meet the growing demand for cybersecurity professionals in Louisiana.
"This new program is an important part of the University's effort to build a STEM workforce in Louisiana that is culturally representative of the citizens in our state and supports the state's initiative for a cyber workforce," Dr. James Ammons, Southern University System Executive Vice President and SUNO Chancellor said.
The demand for cybersecurity professionals is growing rapidly, and graduates of the SUNO program will be well-positioned to take advantage of many job opportunities in this field. According to the Bureau of Labor Statistics, employment of information security analysts is projected to grow 33 percent from 2020 to 2030, much faster than the average for all occupations.
The new program will provide students with a strong foundation in computer science, mathematics, and cybersecurity principles, as well as practical experience in cybersecurity tools and technologies.
Prospective students can learn more about the new Bachelor of Science in Cybersecurity program and apply for admission by visiting the SUNO website CYBERSECURITY PAGE