SUNO announces official academic partnership with St. Augustine High School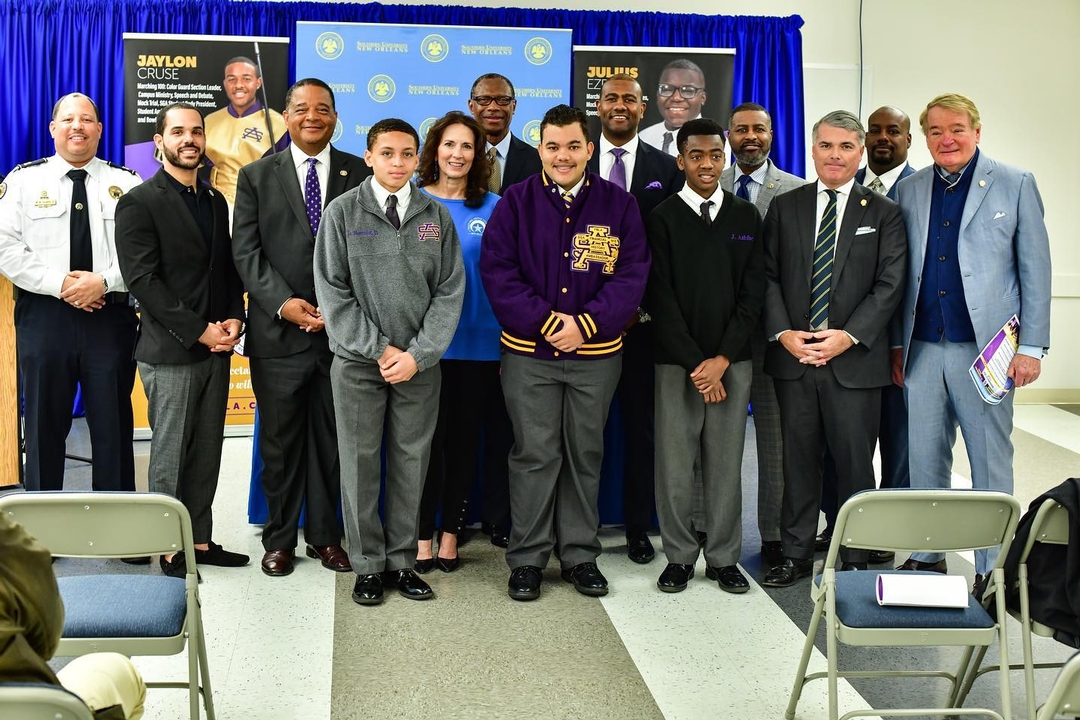 NEW ORLEANS (Nov 22, 2022)- Southern University at New Orleans (SUNO) will partner with St. Augustine High School to offer a scholarship each year to two graduates who plan to pursue law enforcement careers with the New Orleans Police Department.
The selected students will enroll in the criminal justice and psychology programs.
SUNO pledges additional scholarship support for graduates who continue their enrollment in SUNO graduate programs to obtain higher-ranked NOPD positions post undergrad through the academic partnership.
SUNO Chancellor Dr. James H. Ammons and St. Aug President & CEO Aulston Taylor met Tuesday, November 22, to sign the official agreement.
"SUNO and St. Aug both have a long history of leadership and excellence in New Orleans. We are honored to partner with another historically black institution to continue our graduates' legacy of leadership in this city," SUNO Chancellor Dr. James H. Ammons, Jr. said.
"As a training ground for leadership, our commitment to the city of New Orleans centered in civic duty is resilient and undeniable. This exciting alliance with SUNO and NOPD will further actualize our dedicated purpose in grooming young men for future leadership roles while providing our scholars with pathways towards prosperity through the lens of education, access, and exposure," said Aulston Taylor, President & CEO of St. Augustine High School.
Selected students will commence their studies at SUNO in the Fall of 2023.