Knights Homecoming Game and Basketball Schedules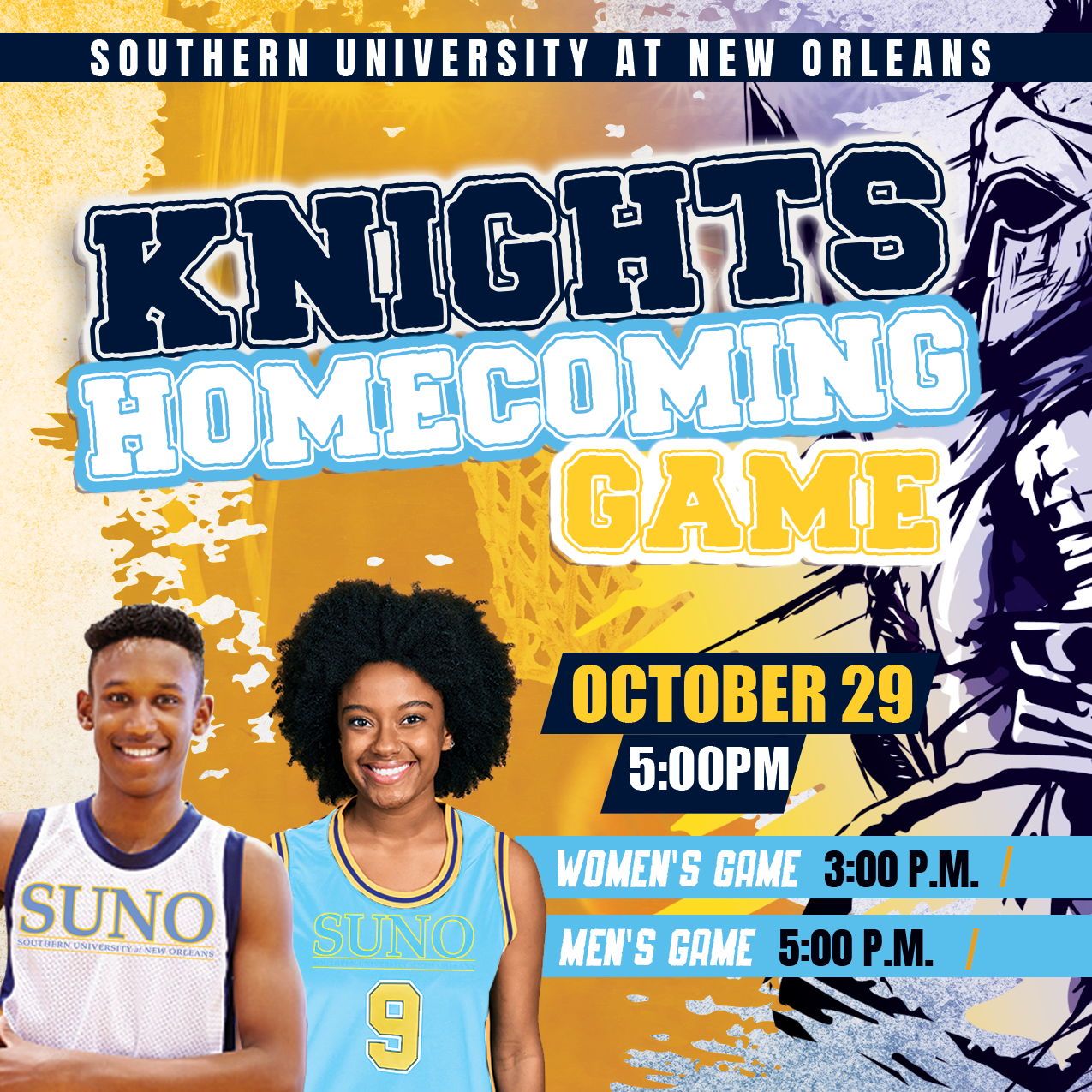 The Knights Are Back!
Welcome to a New Era in SUNO Athletics with a Basketball Double-header on Saturday, October 29, 2022.
The opening games are part of Homecoming week with tail-gating beginning at 11:00 AM on the Park Campus "QUAD". The Lady Knights will "tip off" at 3:00 PM against North American University, Houston TX The Knights will take on Clinton College, Rock Hill, South Carolina at 5:00 PM. The 2022 – 2023 schedules include 3 single games and 7 double-headers for a total 17 home games.
The Athletic Department is offering Season Ticket Packages for $150.00 for all home games.
The First 50 Supporters To Purchase Season Tickets, Cost: $100.00
All Season Ticket Holders will be admitted Free to 6 Additional Conference POD Games on January 20 – 22, 2022
If you are interested in Season Tickets, please complete the attached Form or purchase your tickets at the Cashier's Window, Bashful Administration Building 6400 Press Drive, 70126
Individual Double – Header Tickets: $15.00, Sold at the Door Only!!!
SUNO Students: FREE with ID Cards
Single Games Tickets: $10.00 Sold at the Door Only!!!
Students, Ages 13 to 18: $5.00 with School ID, Sold at the Door Only!!!
Minors, ages 12 and under free
Tickets will go on Sale, October 17, 2022 You should be in that number when the Knights Return to Action!