SUNO's Bachelor of Science in Nursing Emerges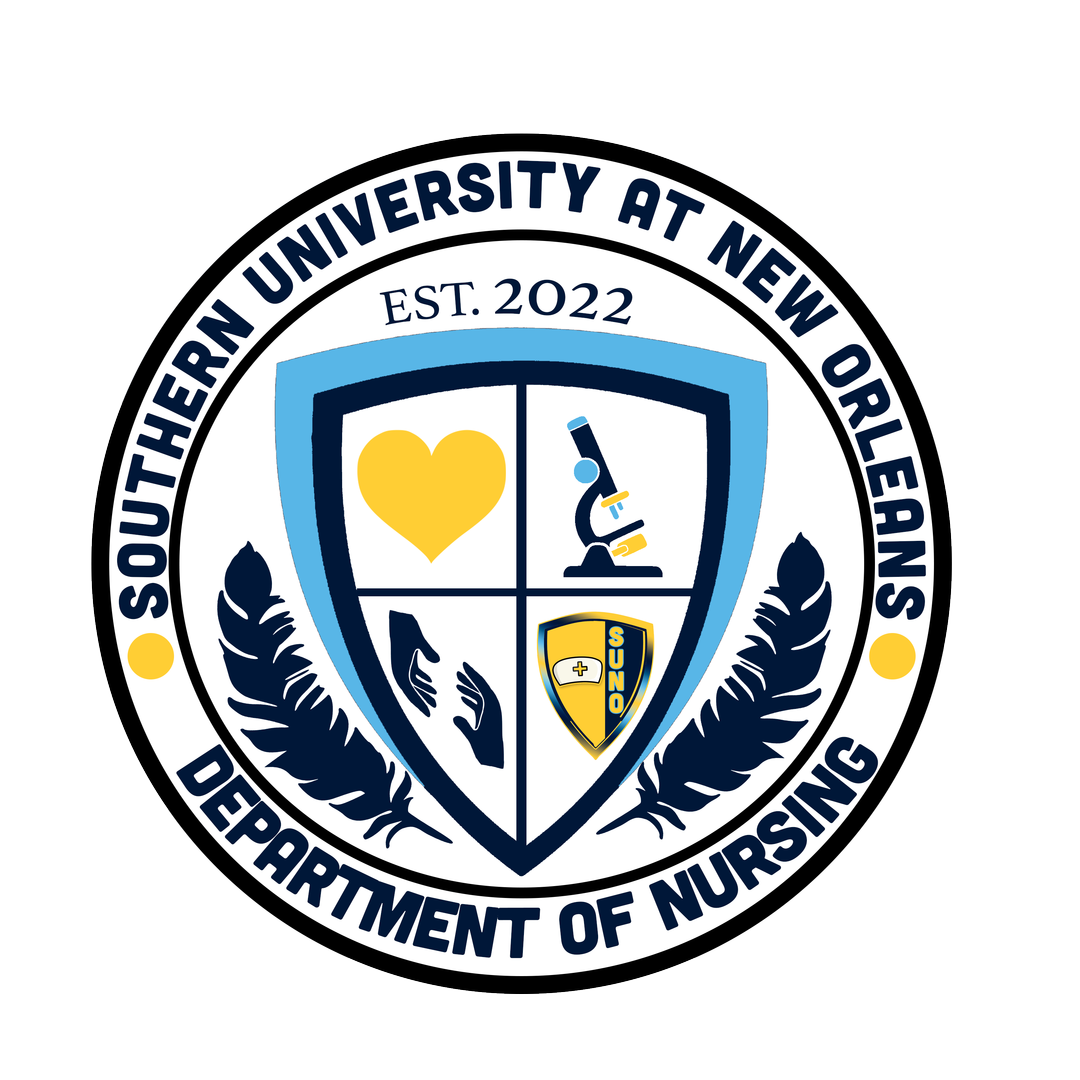 Southern University at New Orleans (SUNO) was approved by the Louisiana State Board of Nursing (LSBN) to emerge the Bachelor of Science in Nursing (BSN) program starting in the fall of 2022 at its June 16, 2022 meeting.
"We are ecstatic that SUNO is now in a position to be a significant player in addressing perhaps the most pressing problem that faces the healthcare industry. The critical shortage of nurses inspired us to make this program the University's top academic priority," said Dr. James H. Ammons, Jr., executive vice president-chancellor of SUNO. "Our commitment now is to build a pipeline of well-educated diverse nurses to provide quality care in the New Orleans region and beyond."
SUNO is the only public historically black university in the City of New Orleans offering an affordable undergraduate nursing degree. SUNO's BSN program will assist in addressing the nursing staffing shortages in the New Orleans area and globally. Local hospital executives report high vacancy rates and a heavy reliance on travel nurses to fill the gaps in maintaining around-the-clock coverage.
"I am proud to be part of this momentous milestone for SUNO to successfully execute the plan to launch its BSN program. As a graduate from a historically black university in nursing with fond childhood memories of residing in Pontchartrain Park, it is both an honor and duty to support, mentor, and educate student nurses in the profession," said interim chair and assistant professor for the BSN program Dr. Kelly Smith.
SUNO'S BSN program will strengthen culturally competent nursing care, improve health outcomes, and create a more effective health care system. Aligned with SUNO's mission to empower upward mobility, this is an example of the type of program offered to develop educational opportunities to turn an improbable statistic into a probable one by propelling students out of poverty and combating growing income inequality, and increasing social mobility upward.
"The approval from LSBN on a new BSN program at SUNO under the leadership of Chancellor Ammons is a wonderful and timely accomplishment and historical milestone. The work could not have been done without the knowledgeable group of administrators, external consultants, colleagues of Southern University at New Orleans and Baton Rouge campuses, and healthcare professionals of major hospitals of the Greater New Orleans area," said biology professor Dr. Murty Kambhampati.
The BSN program will be housed in the 12,000-square feet Natural Sciences building. The building includes:
Three 30-seat classrooms
A computer lab
Several skills labs
Two high-fidelity simulation labs
Control room
11 human patient simulators
A community clinic with two exam rooms, an office, and an administrative space
The press conference, ribbon cutting, and facility tour are set for Monday, June 27th, at 10 a.m.; more information is forthcoming. Visit SUNO Department of Nursing | Southern University at New Orleans.
About SUNO
Our Mission:
Southern University at New Orleans, a public, historically black university, empowers and promotes the upward mobility of diverse populations of traditional and nontraditional students through quality academic programs, teaching, research, and service to achieve excellence in higher education using various teaching and learning modalities.

Our Vision:
Southern University at New Orleans is a premier, cutting-edge institution that endeavors to advance the educational standing of students by preparing them to participate in and contribute to a global society and workforce development with the necessary skills, knowledge and dispositions to improve their life-long learning skills, and contributions to society through a TEAM (Togetherness Empowers all Mechanisms).