Ted Ellis Named Director of the SUNO Museum of Art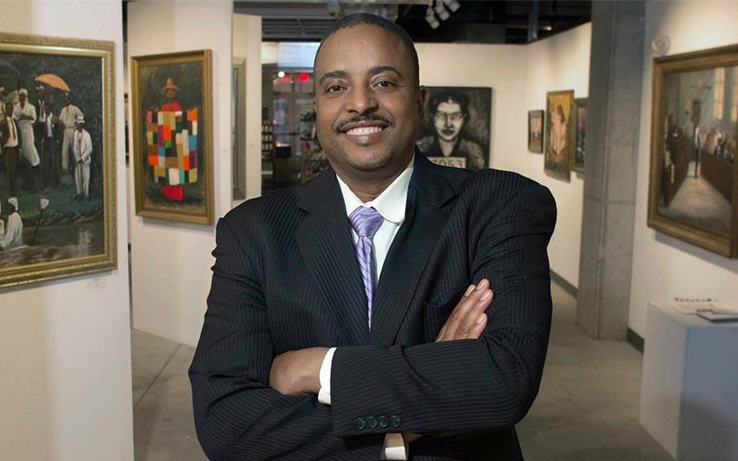 Southern University at New Orleans (SUNO) announced that renowned artist Ted Ellis would serve as the first director of the Southern University at New Orleans Museum of Art (SUNOMA). The Master of Arts in Museum Studies Program at SUNO manages the Museum and is expected to open in September 2022.
Ellis grew up in New Orleans, Louisiana. A professional artist for more than thirty years, Ellis has been engaging audiences with his unique style of "Tede-ism." He is a self-taught artist who boldly blends realism and impressionism in his work, evoking nostalgia and inspiration. Ellis received his B.S. in Chemistry from Dillard University and his M.A. in Museum Studies from Southern University at New Orleans.
"I am excited to step into the role of museum director and advance the pursuit of cultural and academic excellence at Southern University at New Orleans," said newly appointed museum director Ted Ellis. "I am looking forward to creating a unique synergy between other museums, institutions, and corporate partners."
Ellis was a scholar-in-residence at Old Dominion University and is one of six scholars in the One by One research project led by SUNO and the University of Leicester, U.K. He serves as vice-chair for the federal commission of 400 Years of African American History, established under the Department of Interior. He has been commissioned by well-known brands such as Walt Disney Studios, The Minute Maid Company, Coca-Cola, Phillip Morris, and Avon, Incorporated.
"Our new museum director is a national treasure. As an artist, he brings years of experience capturing stories of our American journey of struggle, resiliency, and triumph as African Americans," said James H. Ammons, Jr., chancellor of Southern University at New Orleans. "I am confident that our new museum, SUNOMA, will garner and receive national recognition and attention under the stewardship of Ellis."
The museum will be the permanent home for SUNO's African Art Collection, which is considered one of the most influential African Art collections among Universities. SUNOMA will be an essential resource and research center on the University campus that contributes significantly to the various educational programs and cultural activities of SUNO, the City of New Orleans, and beyond.
"Ellis is not just a brilliant artist and museum administrator; he is also an activist and change maker. As we build SUNOMA to be a manifestation of contemporary museology that emphasizes the role of museums as agents for social change, Ellis is a perfect fit," said Dr. Haitham Eid, professor and director of the Master of Arts in Museum Studies program. "Ellis and the museum will seek to engage the community and other stakeholders to address pressing social, cultural, and environmental issues in society."
SUNOMA will engage diverse audiences, achieve meaningful civic impact, and provide a "hands-on approach" for undergraduate and graduate students obtaining their Master of Arts in Museum Studies from Southern University at New Orleans.