Commencement Information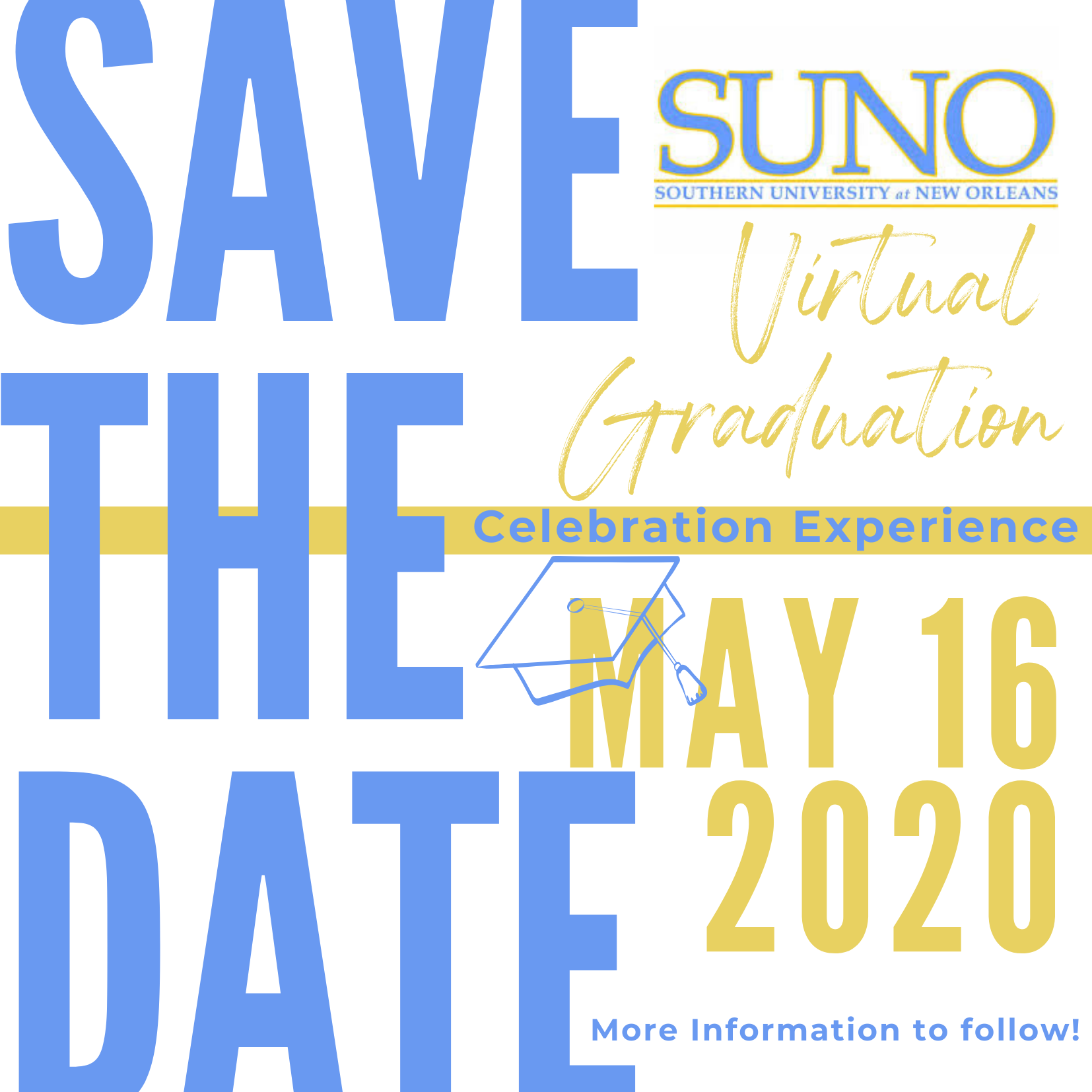 Frequently Asked Questions
---
SUNO Graduation Information

ALL GRADUATES MUST UPDATE YOUR MAILING ADDRESS IN BANNER BY MAY 4, 2020 AS DIPLOMAS WILL BE MAILED.


SUNO is considering a virtual acknowledgement ceremony that may include a recognition of students with honors and awards as well as students who were scheduled to graduate. If this event becomes possible, a date and more information will be advertised. Monitor this webpage for more information that will be posted soon.


SUNO will be postponing graduation to a potential date in December. If a December date is confirmed, the date will include students that are eligible for graduation from May, Summer, and December.


Graduation applications were due September 2019. Late applications will not be accepted again until May 11, 2020. By May 11th, the graduation application will be available online and will allow for electronic approvals. Late applications that are approved, will have a diploma printed with a May 9, 2020 graduation date.


All graduates must complete an Exit Interview Form. The Exit Interview Form will be provided to you by the Registrar once you are approved to graduate by way of a completed Graduation Application.


Regalia is still available at the SUNO Bookstore. Please contact the Bookstore for details.


Honor regalia will be distributed once a new commencement date is selected.


All diplomas for Spring 2020 (even for late applicants) will have May 9, 2020 date printed their diploma.


Summer 2019 graduates and Fall 2019 graduates must update your mailing address in Banner immediately. Your diplomas will be mailed.


All students MUST pay all balances to the University PRIOR to receiving a diploma.
---