Men's Basketball | Coaching Staff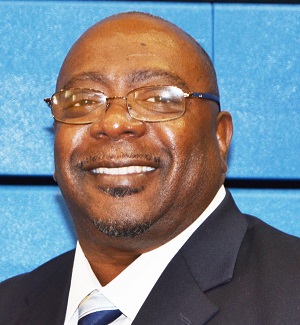 Brian Gibson
Head Coach
Brian Gibson enters his second year as Head Coach of Southern University at New Orleans Men's Basketball Coach. A local product, graduate of John F. Kennedy High School and Southern University at New Orleans, Coach Gibson brings a passion and understanding of the game that matches his experience on the court as a player at SUNO and coach.
Coach Gibson considered by many, as the ultimate "players coach" is a firm believer in player skill development. Coach Gibson is a strong believer in developing relationships with players on and off the court and strives to be an example for his players in all areas of life. An educator, teacher, and administrator, Coach Gibson stresses academics first and strives to provide the tools necessary for his players to graduate, obtain a degree and excel in the vocation of their choice.
Coach Gibson has coached extensively in high school, compiling more than 600 wins, numerous district championships, six final four appearances, one state-runner up and three state championships. Coach Gibson has been named District Coach of the Year countless times, Metro Coach of the Year twice and State Coach of the year twice. He is the reigning State and USA Louisiana Coach of the year.
The youngest of three siblings, Coach Gibson serves as his church's administrator. He and his wife Miriam have been married for 18 years. They have four children.

James Matthews
Assistant Head Coach
James Matthews enters his second year as the Assistant Coach of the Southern University at New Orleans Knights. A local product and Edna Karr High School graduate. Coach James is looking forward to a promising career with SUNO for years to come. Coach James joined SUNO's athletic department in the fall of 2014 as a volunteer assistant coach.