Athletics | Facilities
Facility: Health & Physical Education Building
Arena Nickname: The Castle
Seating Capacity: 1,200
Year Erected: 1974
504-286-5197 Direct
504-284-5440 Fax
Address:
6400 Press Drive
New Orleans, Louisiana 70126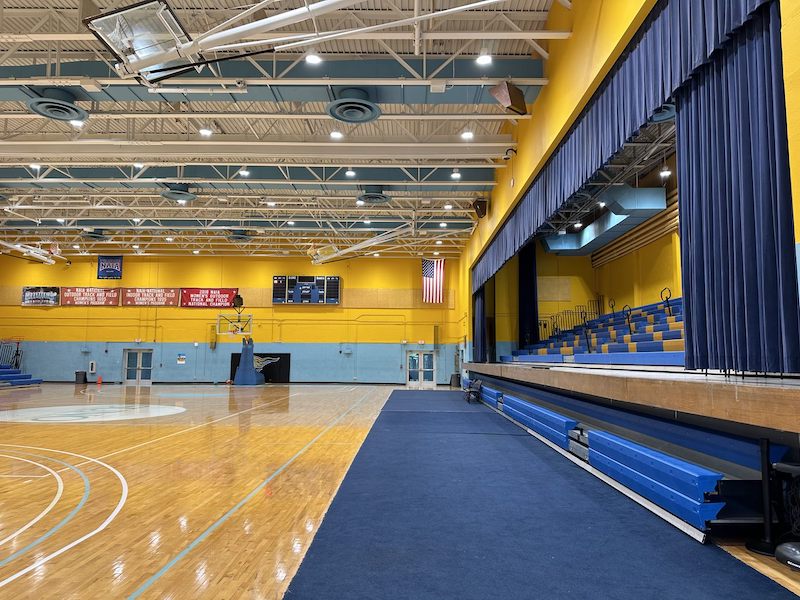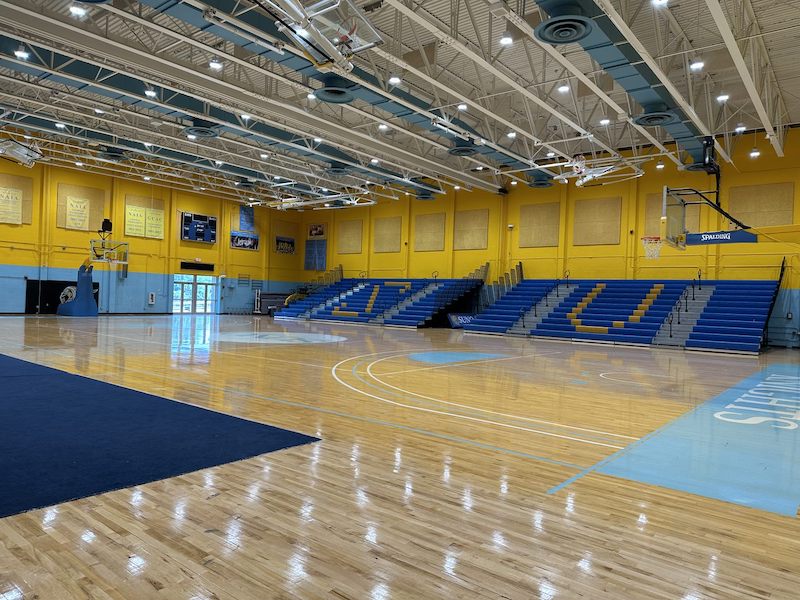 The Castle
This facility serves as the home court for SUNO Basketball and Volleyball. The size of the facility invites an atmosphere ideal for fun, energetic basketball as well as other court-based sports.
Southern University at New Orleans welcomes the community to inquire about the space for sporting events such as basketball clinics, high school basketball, recreational league basketball and fundraisers such as 3-on-3 basketball tournaments.
The Castle is also a great place for assemblies, large meetings and banquets. On the second floor of the Health & PE Building are freshly renovated restrooms and classrooms ideal for small meetings.
Weight Room
The weight room is nestled within the iconic Athletics Building, affectionately known as the Castle. As you ascend to the second floor, you'll enter a fitness haven designed to empower and energize you on your quest for strength and well-being.
Open from 8 am to 3 pm, our weightroom is a bustling hub of activity where students of all fitness levels can come together to achieve their goals. Prepare to be impressed by the diverse range of weights, weight machines, and fitness equipment available at your disposal. Whether you're looking to build muscle, enhance endurance, or improve overall fitness, we've got you covered.
Our facility is thoughtfully designed to cater to every aspect of your workout routine. From barbells and dumbbells to resistance machines and cardio equipment, you'll find an extensive array of tools to suit your preferences and challenge your body. Worried about proper form or technique? Our knowledgeable staff is always present to offer guidance, ensuring your safety and maximizing your results.
Join the SUNO community in our inviting weightroom, where hard work, determination, and camaraderie converge to create a truly transformative fitness experience. Step inside and let the Castle be your fortress of strength and achievement!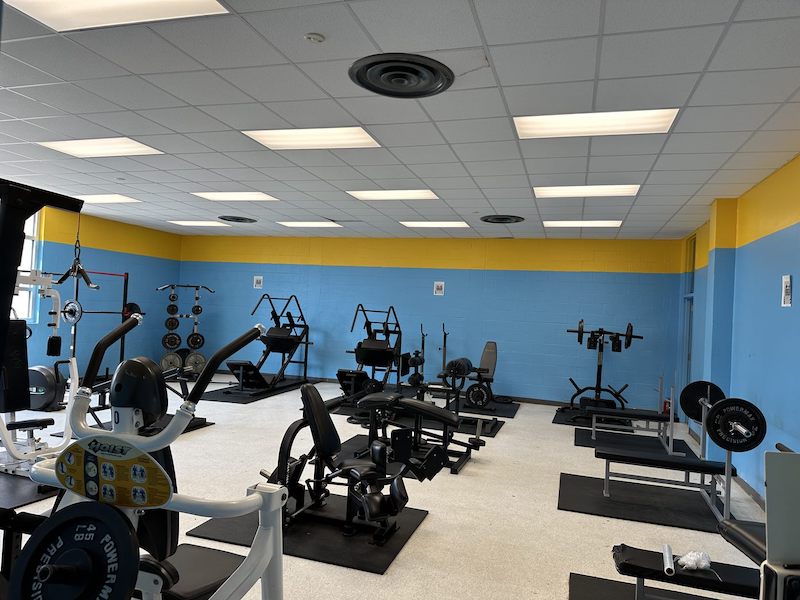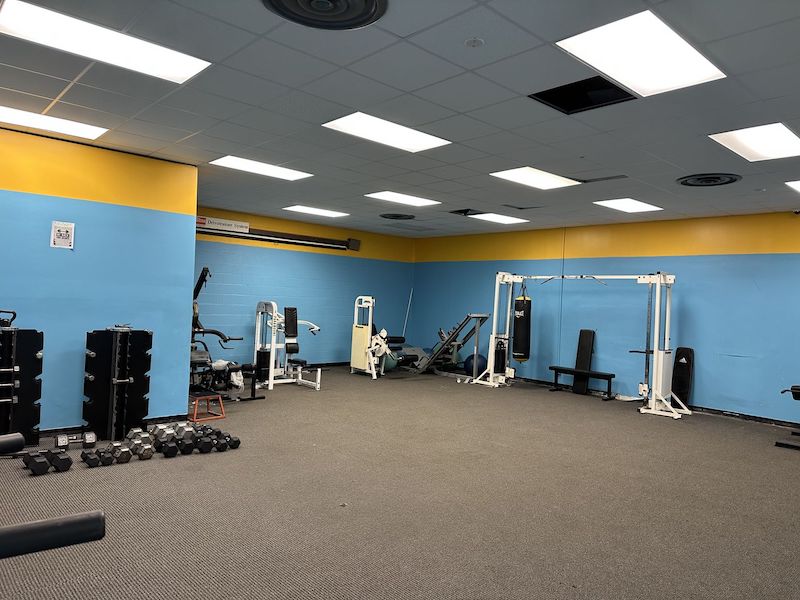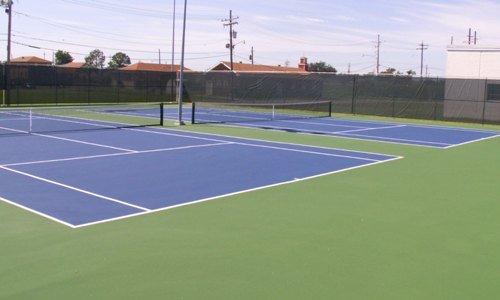 Tennis Courts
Located on our vibrant campus, our tennis courts provide a picturesque setting for both seasoned players and beginners alike.
With four meticulously maintained courts at your disposal, there's always ample space to rally and improve your game. From 8 am to 5 pm, the courts come alive with the sound of bouncing balls and the exhilaration of competition. Whether you're seeking a friendly match with fellow students or looking to sharpen your skills with a dedicated practice session, our courts are the perfect place to unleash your inner athlete.
Immerse yourself in the vibrant tennis community at SUNO as you embrace the challenge and excitement of this beloved sport. Our courts offer a supportive environment where players of all levels can enjoy the game, whether you're a novice working on your technique or an experienced player seeking intense rallies. Come and experience the thrill of tennis at SUNO, where the courts await you from 8 am to 5 pm, ready to be your canvas for endless rallies and unforgettable memories.