Community Outreach/University Advancement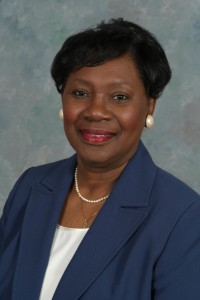 Gloria B. Moultrie
Vice Chancellor for Community Outreach/University Advancement
Bashful Administration, Room 312
504-286-5341
gmoultrie@suno.edu
Southern University at New Orleans is facing exciting days ahead! When you visit our campus, either in person or by way of the Internet, you will see that we are developing our Lake Campus and renovating the buildings on the Park Campus. None of this would be possible without support from our surrounding communities, the business community and our partners in the academic community.
To our alumni, we look forward to maintaining contact with you to build a better SUNO. To our Pontchartrain Park and Gentilly Woods neighbors, we look forward to building a stronger community than ever with you. Of course, those of you in the business community know how valuable your contributions to Southern University at New Orleans have been. Please know that we are only a phone call away.
About Community Outreach/University Advancement
The Office of Community Outreach/University Advancement serves to communicate activities, events, initiatives and programs of Southern University at New Orleans to the University community and external public. It is also the fundraising arm of SUNO, coordinating, planning and implementing activities of the University, primarily through the Southern University at New Orleans Foundation. Public service projects and activities of mutual benefit to the campus and the community are promoted through collaborative partnerships throughout the metropolitan New Orleans area. Finally, the office encourages the support of alumni through advocacy and goodwill.
STAFF

Vonda Taplin, Administrative Assistant
Tammy Barney, Public Relations Director