Tony Clayton to Speak at SUNO Commencement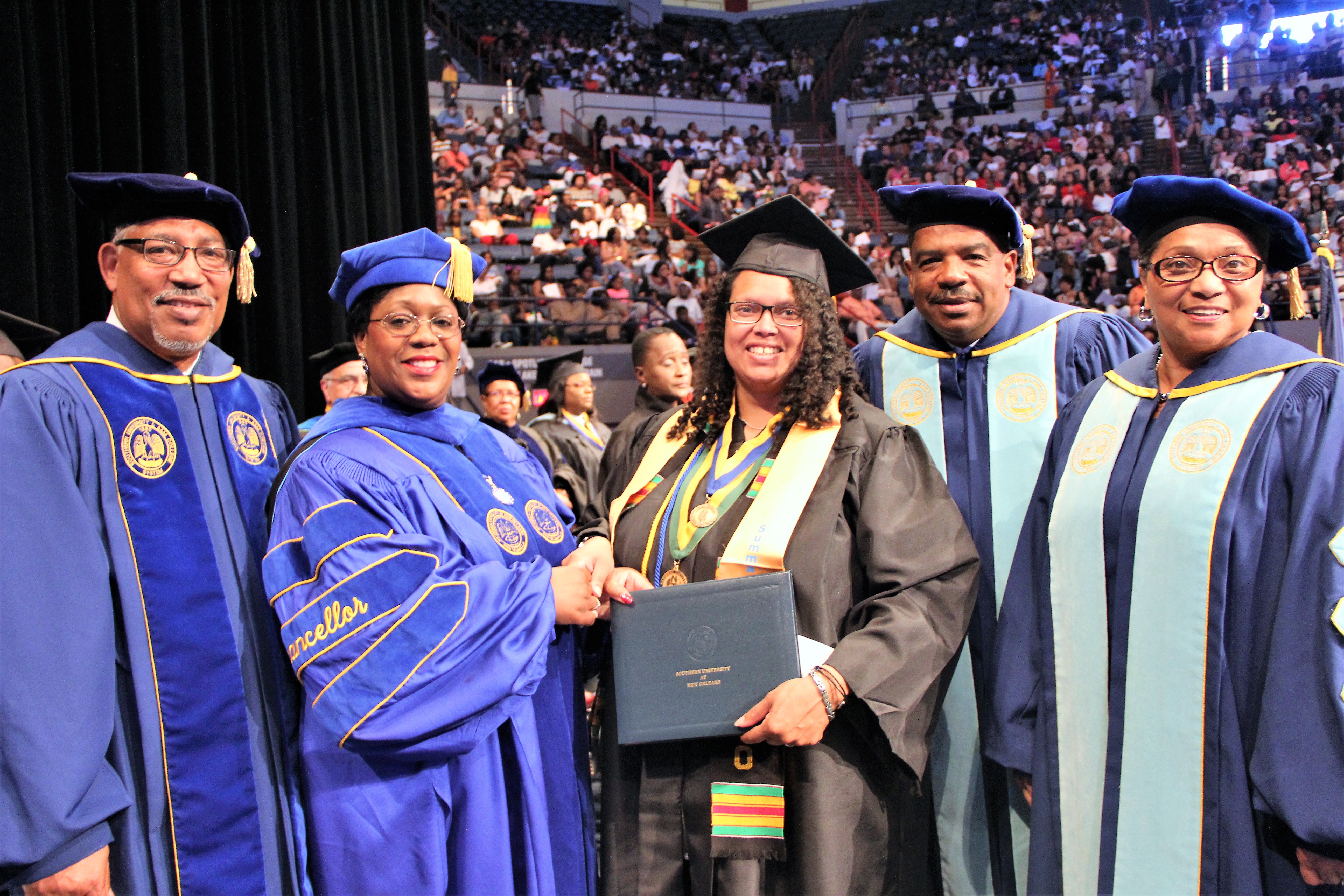 FOR IMMEDIATE RELEASE
Contact: Tammy Barney
(504) 286-5343
tbarney@suno.edu
Attorney Tony Clayton to serve as SUNO's 2018 Commencement Speaker
NEW ORLEANS, LA – April 24, 2018 –Antonio "Tony" Clayton, managing partner of the Clayton, Fruge & Ward Law Firm, will serve as the 2018 Southern University at New Orleans Commencement speaker at 4 p.m. Saturday, May 12, 2018 at the Kiefer Lakefront Arena.
Mr. Clayton, a 1988 graduate of Southern University A & M College and a 1991 Cum Laude graduate of the Southern University Law Center, had a storied career as a prosecutor in East Baton Rouge Parish and as special prosecutor for the 18th Judicial District Attorney's Office.
As a prosecutor, Mr. Clayton secured the convictions of numerous felons, most notably serial killer Derrick Todd Lee and, more recently, Monique Kitts, who was convicted of the second degree murder of her husband in West Baton Rouge.
In addition to his public service as a prosecutor, Mr. Clayton served as a district court judge at the 19th Judicial District Court in 1997. As a trial attorney, Mr. Clayton has secured numerous multi-million dollar jury awards on behalf of injured clients, including a $144 million judgment in Peggy Ross, et al. v. Michael Averette, et al., which currently is the largest jury award ever granted in Louisiana. In April 2016, Mr. Clayton assisted in obtaining a $52 million jury award for a severely brain-damaged client.
Mr. Clayton serves on numerous boards and commissions, including the Southern University System Board of Supervisors. He also is a member of the Louisiana State Bar Association, Baton Rouge Bar Association, Louisiana District Attorney Association, Southern University Law Center Alumni, the American Inns of Court, and a non-voting member of the Post Secondary Education Commission.
Married to the former Paula Hartley, Mr. Clayton has five children.
About Southern University at New Orleans
Southern University at New Orleans (SUNO), founded in 1956, is a four-year public institution categorized as an SREB Four-Year 5 institution, a Carnegie Master's College and University I, and as a SACSCOC Level III institution. As an accredited liberal arts teaching institution and a member of the Southern University System, SUNO is known for its highly engaged faculty and personal academic support. The University offers a wide range of baccalaureate programs and is committed to graduate education through the master's degree, offering graduate programs to meet regional and statewide needs. For information, please visit the University's Web site at www.SUNO.edu.
###