Three Volleyball Players Named Players of the Week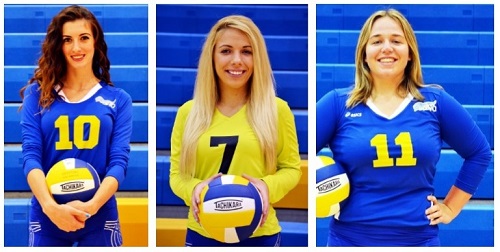 Three SUNO Volleyball players were named Gulf Coast Athletic Conference (GCAC) Players of the Week for the fourth week of the 2015 season.
Adriana Titonea, a senior won her first Attacker of the Week award. During the week, she averaged 3.83 kills per set with a .591 attack percentage.
As Defender of the Week, senior Ana Privat had 84 digs in the team's past three wins. She averaged seven digs per set for the week.
Freshman Marija Stojijkovic won the Setter of the Week award after totaling 109 assists in three matches this week.