Three Lady Knights Named Volleyball Players of the Week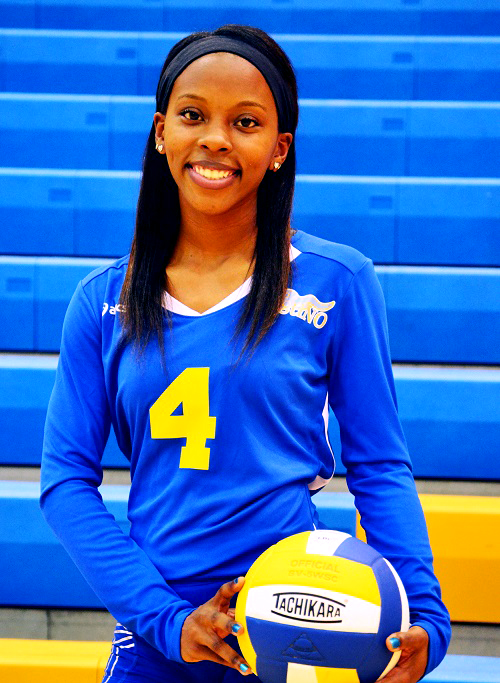 The Lady Knights swept the Gulf Coast Athletic Conference (GCAC) Volleyball Players of the Week announced today. Freshman Johnee LeBlanc is the Attacker of the Week, senior Ana Privat is Defender of the Week and freshman Marija Stojijkovic is Setter of the Week.
Johnee received her first Attacker of the Week award after posting a double-double for the Lady Knights. She had 12 kills, 15 digs and five aces without a service error.
Ana was named the Defender of the Week for the fourth time this season. She had 21 digs in a 3-1 victory over Philander Smith, the ninth time this season she posted at least 20 digs in a match. She leads the GCAC and ranks 13th nationally with an average of 5.6 digs per set.
Marija has won Setter of the Week five times in six weeks. She had 41 assists against Philander Smith, had 85 assists in her last two matches and posted 40 assists or more four times this season. She also had three aces in the victory, giving her 30 for the year.
Support the Lady Knights, who are in first place and undefeated in the GCAC, at 1 p.m. Saturday, Oct. 31 as they face the Xavier Gold Nuggets at the Xavier Convocation Center.