Social Work Master's Student Receives Fellowship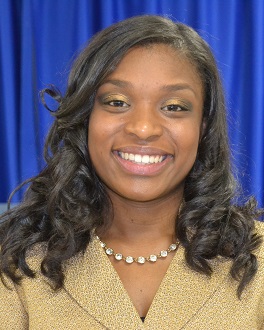 Dylen Johnson, a student in the Master's of Social Work program has been awarded a Council on Social Work Education (CSWE) Minority Fellowship Program-Youth (MFP-Y) master's student fellowship for the 2015-2016 academic year.
The MFP-Y fellowship for advanced social work master's students is funded by a grant from the Substance Abuse and Mental Health Services Administration (SAMHSA). The fellowship provides training and financial and professional development supports. Applicants must be direct-practice focused students committed to providing mental health services to at-risk children, adolescents, and young adults (aged 16–25) in under-served minority communities.