Bashful Official Photograph Unveiled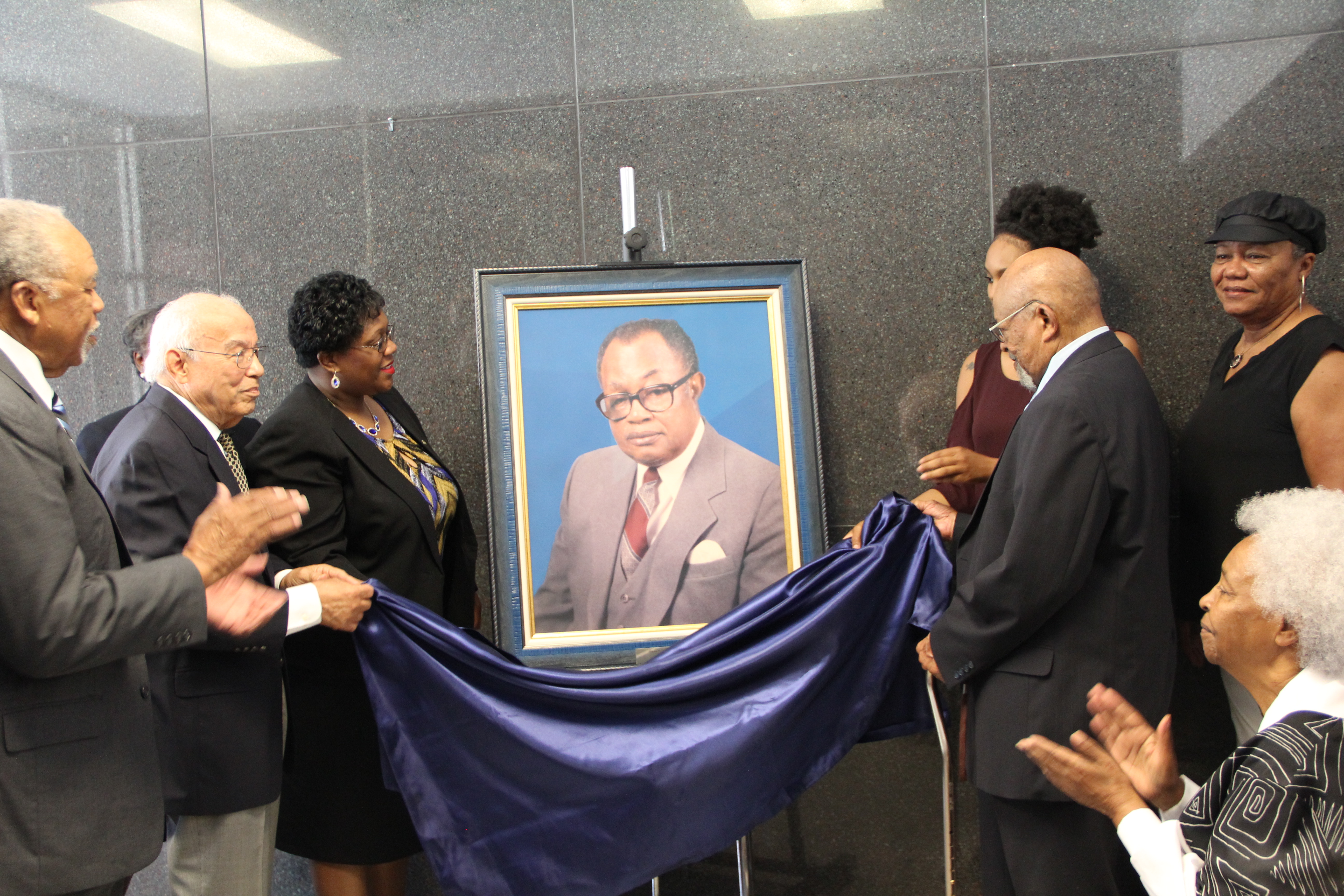 FOR IMMEDIATE RELEASE
Contact: Tammy Barney
(504) 286-5343
tbarney@suno.edu
SUNO to Unveil Official Photograph of Dr. Emmett W. Bashful
NEW ORLEANS, LA – April 27, 2018 – Southern University at New Orleans (SUNO) will unveil the official photograph of Dr. Emmett W. Bashful, chancellor emeritus, at 11 a.m. Tuesday, May 1, 2018 in the lobby of the Bashful Administration Building, 6400 Press Drive.
As SUNO's first chancellor, Dr. Bashful led the University from 1959-1987. He then served as chancellor emeritus until his death in 2011 at the age of 93.
Dr. Bashful earned a bachelor's degree from Southern University in Baton Rouge, and a master's and a doctorate from the University of Illinois in Champaign-Urbana. After teaching political science at Florida A&M University in Tallahassee, he spent a year as a political science professor on the Southern Baton Rouge campus.
In the late 1950's, Southern President Felton G. Clark asked Dr. Bashful to open the New Orleans campus. SUNO opened in 1959 with one building, 158 students and 15 faculty members. Currently, SUNO has 2,420 students, approximately 376 faculty and staff members, and three new buildings under construction. The University opened the new Millie M. Charles School of Social Work Building earlier this year.
In addition to the unveiling, the Southern University at New Orleans Foundation is hosting SUNO Rising, a one-day campaign to raise funds for scholarships and university enhancements. Donors can give online at www.suno.edu/suno-rising or in person from 10 a.m.-4 p.m. in the Bashful Administration Lobby and from 5-7 p.m. in the Millie M. Charles School of Social Work Building.
"We invite SUNO alumni and the community to join us May 1 to not only honor Dr. Bashful, but also to assist future students by making contributions to the SUNO Rising campaign," said SUNO Chancellor Lisa Mims-Devezin. "No gift is too big or too small."
About Southern University at New Orleans
Southern University at New Orleans (SUNO), founded in 1956, is a four-year public institution categorized as an SREB Four-Year 5 institution, a Carnegie Master's College and University I, and as a SACSCOC Level III institution. As an accredited liberal arts teaching institution and a member of the Southern University System, SUNO is known for its highly engaged faculty and personal academic support. The University offers a wide range of baccalaureate programs and is committed to graduate education through the master's degree, offering graduate programs to meet regional and statewide needs. For information, please visit the University's Web site at www.SUNO.edu.
###