SUNO Ranks as a Top Producer of HBCU Graduates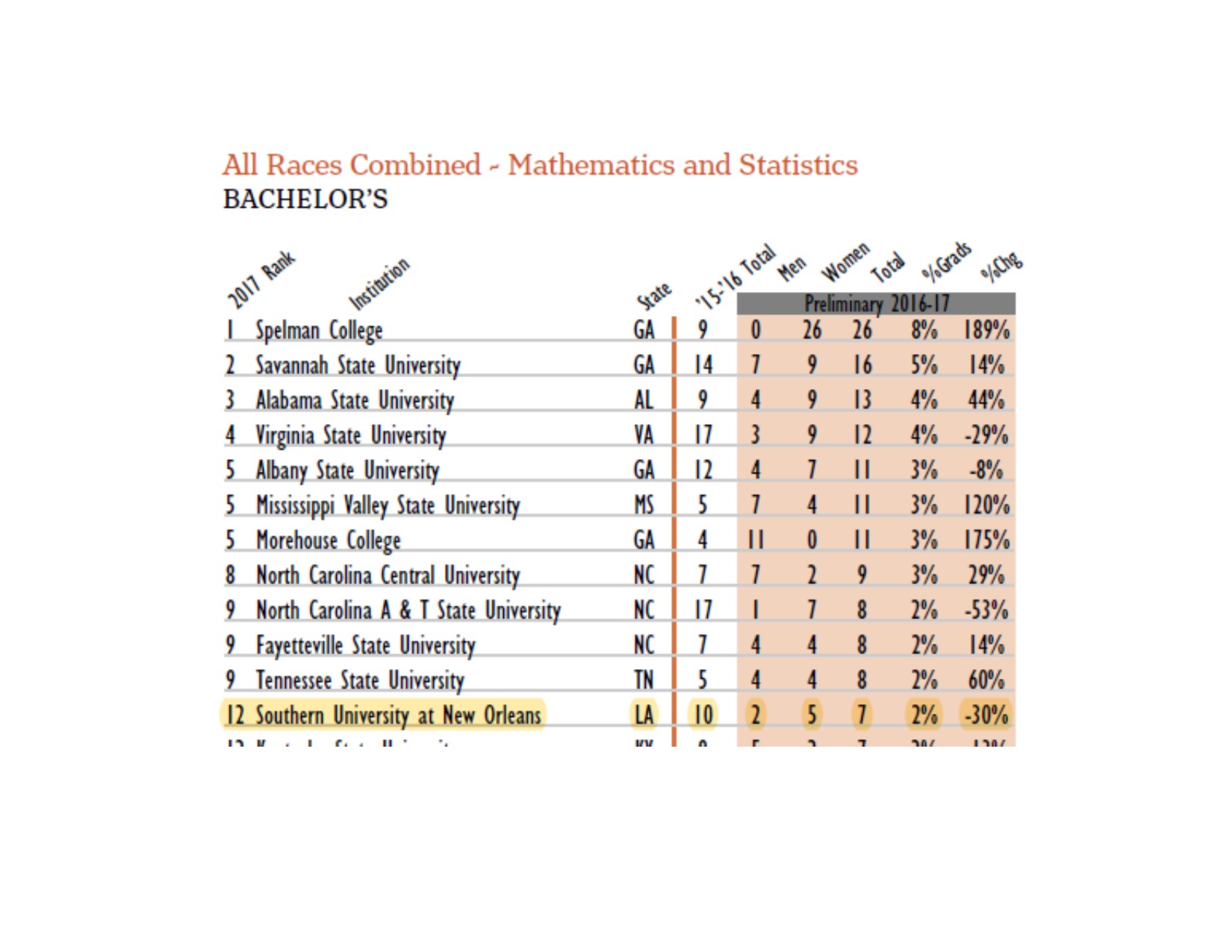 The "Diverse: Issues in Higher Education" magazine has listed Southern University at New Orleans (SUNO) as a top producer of HBCU graduates.
Based on research conducted by Dr. Rhonda V. Sharpe, founder and president of the Women's Institute for Science, Equity and Race, SUNO earned the following rankings:
12th in bachelor's degrees conferred in Mathematics and Statistics
22nd in bachelor degrees conferred in Business Administration, Management and Operations
30th in bachelor's degrees conferred in Computer and Information Sciences, and Support Services
37th in bachelor's degrees conferred in Biological and Biomedical Sciences.
Each year, "Diverse" publishes lists of the Top 100 producers of associate, bachelor's and graduate degrees awarded to African-American, Asian American, Hispanic and Native American students. This year's analysis was based on degrees conferred during the 2016-17 academic year.
"The faculty and staff at Southern University at New Orleans are proud that the University is listed among the top producers of HBCU graduates," SUNO Chancellor Lisa Mims-Devezin said. "These rankings demonstrate that we are committed to providing our students with a quality education and the personal attention needed for success."